Jessica Alba was spotted looking dressed down to the hilt while arriving at LAX with her fam on Tuesday. The brunette beauty decked herself in a sheer loose tank top and faded ripped boyfriend jeans for the plane ride. She teamed the combo with a white sweater wrapped around her waist and a pair of platform slip-on sneakers. The shoes were hard to ignore because they were stark white and unusually chunky.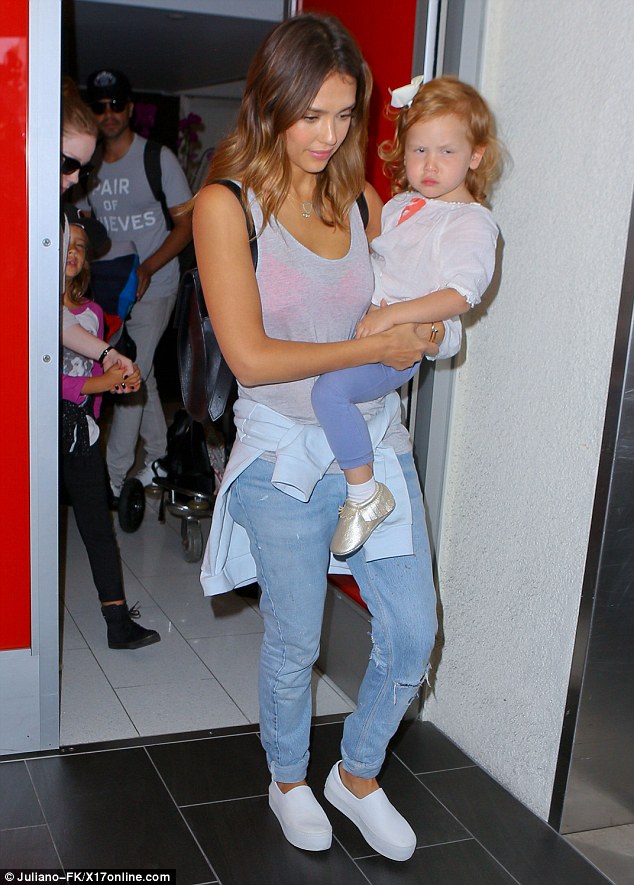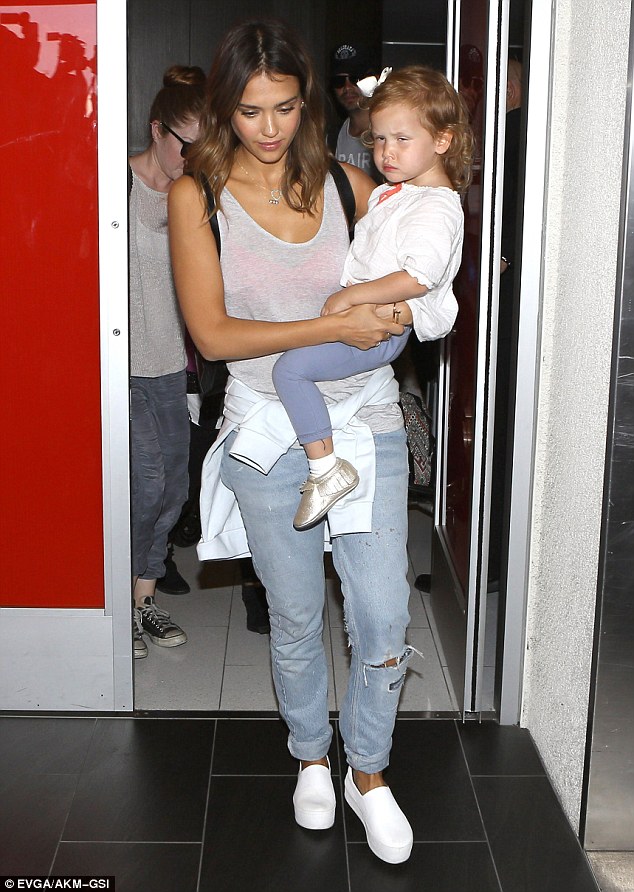 Jessica Alba arrives at LAX with her family while decked in a very casual ensemble on Tuesday, September 16, 2014
Do you like Jessica's airport style? Do you think she looks hot in it or not?
You know what? Forget the outfit, I'm actually more interested in her shoes. Where did she score that pair? They look thick and heavy on the bottom, which is quite unlike the usual slip-on sneakers I see a lot of online and in stores.
I did a quick look-up but couldn't find any deetz on Jessica's sporty kicks. However, I did come across these extra thick platform slip-on sneakers from Opening Ceremony and Ash. These shoes feature rubber soles that run from 1.25 to 1.5 inches thick. None of them are in white though: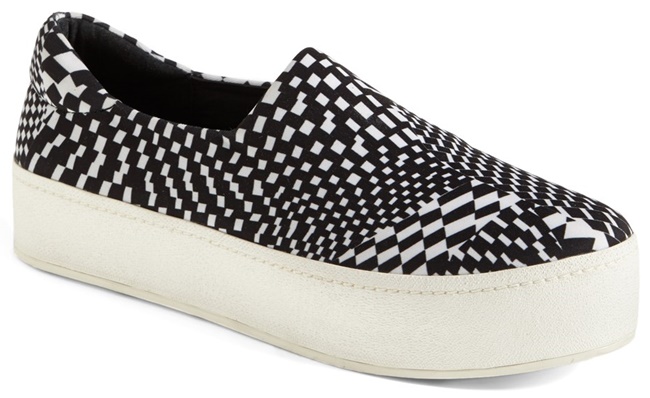 Opening Ceremony Grunge Platform Slip-On Sneakers in White Techno, $240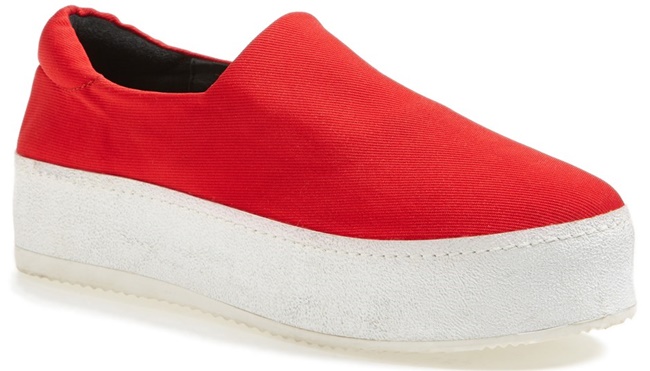 Opening Ceremony Grunge Platform Slip On Sneakers in Red, $195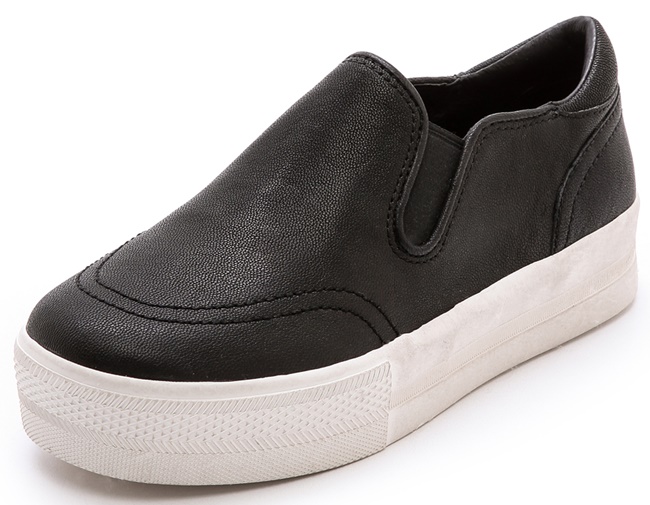 Ash Jungle Bis Slip On Sneakers in Black, $170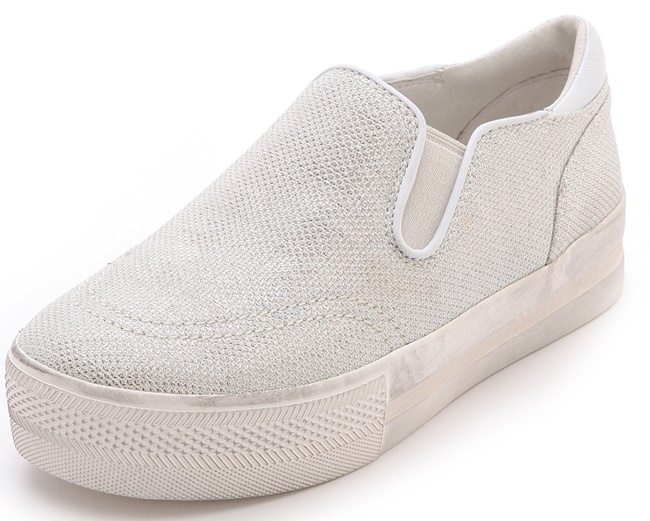 Ash Jungle Slip-On Sneakers in Glamour Diamont, $150
I actually prefer the colored ones posted here over Jessica's pristine white pair. What about you?
I think these sneakers will look cute with short pieces or with cropped skinny trousers or jeans. Sadly, I'm not a fan of the way Jess paired the shoes with loose light-wash denims. I find it too casual for my taste. To purchase any of these sneakers, simply click on the purchase info provided. Enjoy shopping!