The queen of stylish celebrity moms — and no, I'm not talking about Kim Kardashian — was once again seen displaying her impeccable sartorial prowess while dropping by a couple of radio stations in New York City to promote her new movie, Sin City: A Dame to Kill For, on Thursday.
Yes, obviously I'm referring to Jessica Alba. The actress sported a chic ensemble for her two promotional gigs this week. The outfit was nothing fancy. In fact, in was rather casual, yet carefully put together.
Jess rocked a sheer brown sweater over a white cami and paired the combo with slouchy leather trousers. She then finished the mix with a black-and-white animal print clutch, some dark peepers, and a set of mesh-detailed pointy stilettos.
It was an unexpected pairing, but for some reason, the concoction looked amazing. It was the kind of outfit you'd wear if you want to look laid-back, sophisticated, cool, and just a teeny tiny bit edgy.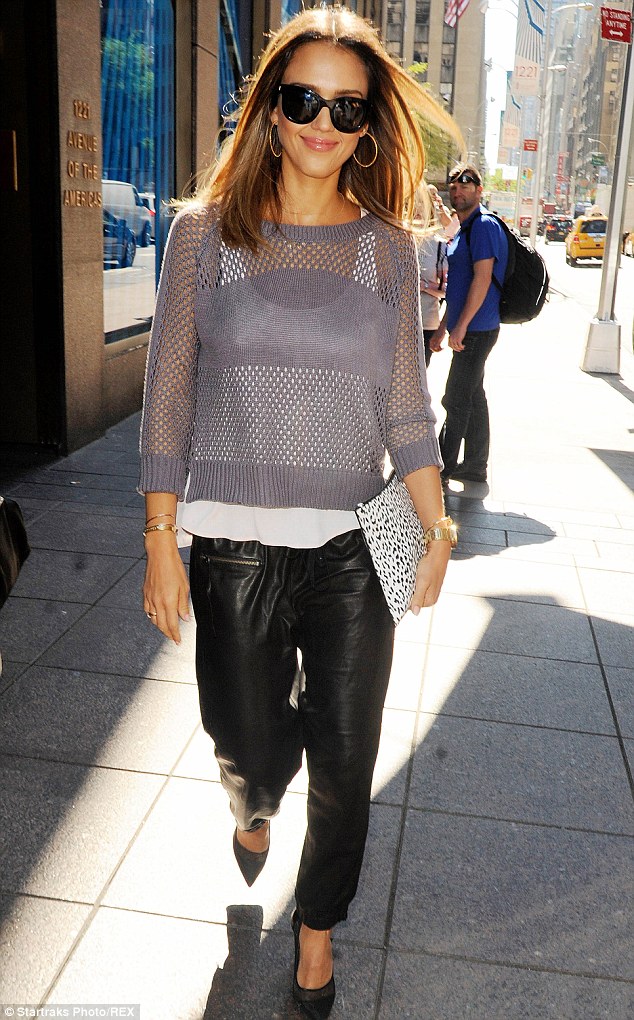 Jessica Alba in a casual yet edgy ensemble while heading to the Sirius XM station in New York City to promote her new movie, August 14, 2014
She looks amazing, doesn't she?
This outfit of hers is all about the clutch and the leather pants. The shoes are simply there to complement, and not meant to stand out.
No details on Jessica's outfit have been released yet, but I won't blame you if you're already itching to steal the look she put together here.
The key pieces you'll need to score the style are the following: slouchy leather (or faux leather) pants, mesh pumps, a statement purse, and a knitted sweater. The rest, like the eyewear and camisole, can easily be sourced from your closet.
I put together my own take for those of you who don't have the time to look around. I used a pair of Diane von Furstenberg mesh pumps to complete the ensemble: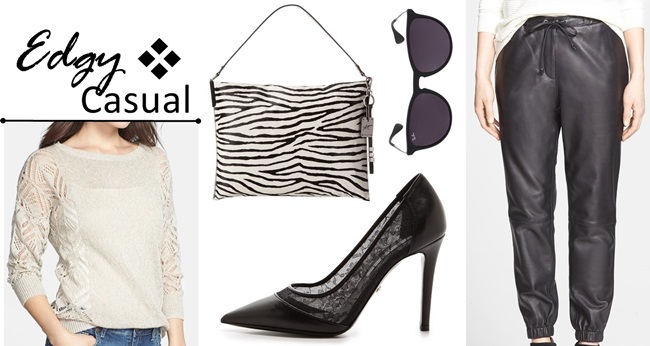 Trouve Leather Track Pants, $298 / Caslon Pointelle Stitch Linen & Cotton Sweater, $49 / Kenneth Cole Fulton St. Shoulder Bag, $210 (was $298) / Ray Ban Erika Sunglasses, $115 / Diane von Furstenberg Bianca Mesh Pumps, $350
Below is a closer look at those DVF pumps for you. The "Bianca" feature leather uppers detailed with lace panels. They actually look very similar to Jessica's pumps. Price to own is $350: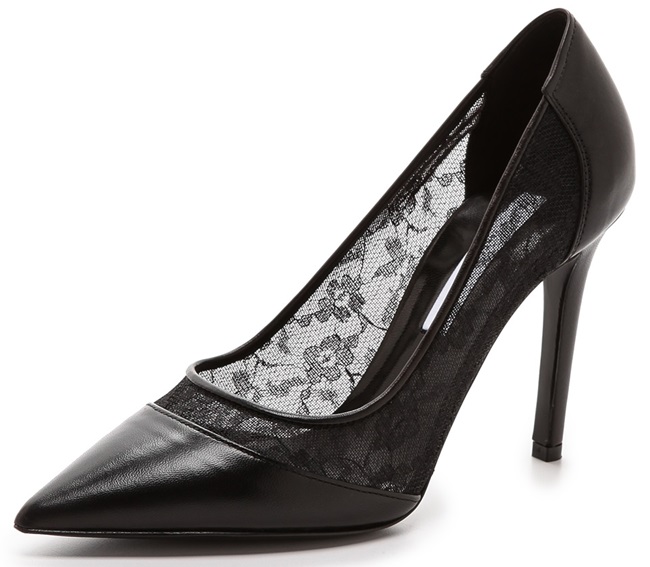 Diane von Furstenberg Bianca Mesh Pumps, purchase details shown above