Slip-on espadrilles and rubber Adidas slides are big this season, so it comes as no surprise to find Jenny McCarthy and her boyfriend, former New Kids On The Block member, Donnie Wahlberg, fashion both types of footwear for a plane ride. Honestly, it was amusing and kind of cute to see them trying to stay au courant.
The two arrived at LAX on Sunday while decked in perfectly coordinated outfits. Jenny wore a loose black tank with black leggings, then complemented the combo with black slip-on espadrilles and a red purse. Donnie, on the other hand, wore a black sweater with his off-white trousers and finished things off with what seemed like a pair of Adidas slides worn with black socks.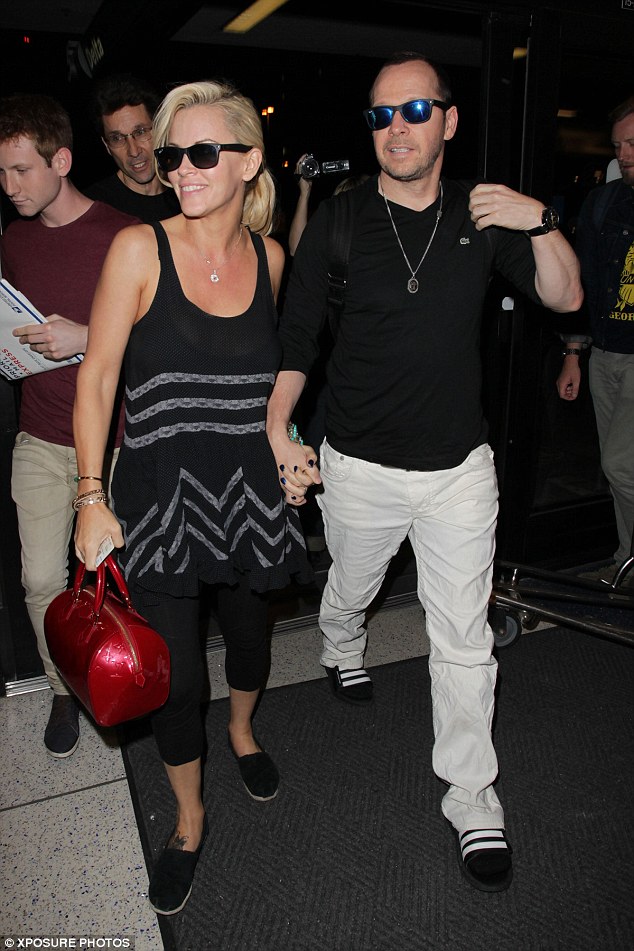 Jenny McCarthy and Donnie Wahlberg make their way through LAX in perfectly coordinated outfits, August 17, 2014
See. Like I said, perfectly coordinated and amusingly cute.
You have to hand it to these two, because it looks like they have a lot of fun being together. Sure, there's nothing special about their outfits, but I do love how easy and comfortable they look. I mean, you can practically jump, dance, or even sleep in Jenny's ultra lightweight attire. Add a shawl to that and you have a perfectly cozy plane-ride look.
I'm not sure where these two scored their shoes, but here are similar styles for you to consider if you're in the mood to color coordinate and get trendy with your guy. Both are insanely affordable so grabbing them won't cause any guilt: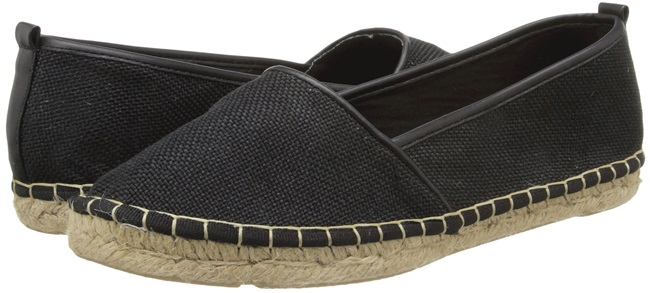 Annie Taffy Slip On Espadrilles, $48 (was $60)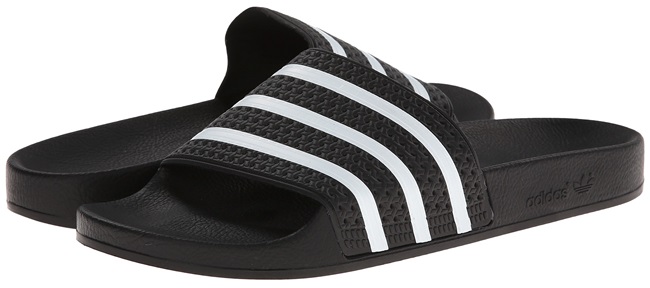 Adidas Adilette Sandals, $