So, slits that go up to the pelvic bones really are all the rage these days. With women's clothes getting skimpier and sexier every season, we guess it was an inevitable progression that designers would just try to show more skin and expose other areas that people are not used to showing off.
Jennifer Lopez wore a dress with slit so high it was almost a pelvic bone dress. But there was one major difference between how J-Lo wore her dress versus how the younger stars did it (read: Keke Palmer and Kendall Jenner). Instead of showing off her toned legs and her pelvic bones, Jennifer Lopez wore the dress with sparkly trousers underneath.  But the pants weren't full pants either. The part underneath the full slit was long, enough to cover her entire left leg; while the other side was really short.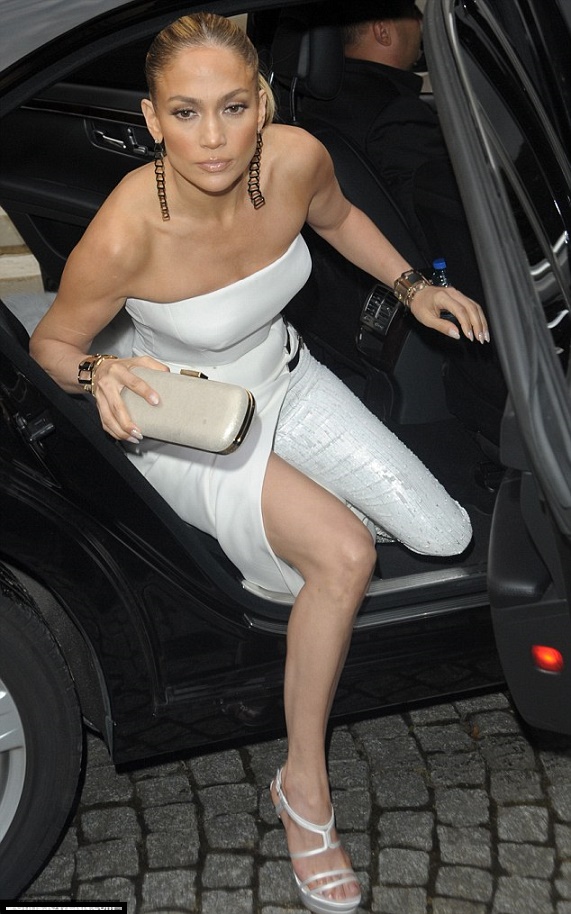 Where did Jennifer Lopez wear the white dress? At the Atelier Versace Fashion Show in Paris on Sunday, July 6. The entire outfit was white but it was not boring because it had different textures and accents mixed in. The dress-trousers combo was created by Versace.
Jennifer's shoes were by Versace, of course.
For a more affordable alternative, check out the Qupid Ebone sandals: