It seems Jennifer Lopez is so used to breaking up with her boyfriends and husbands that she handles the separation like any other engagement, business or otherwise, with minimal emotions involved. It's amazing how she can move on so quickly. Then again, maybe she's just that unaffected.
After channeling 80s glam for her album promotion a few days ago, Jen was spotted looking casual but sexy while heading to a business meeting in New York City. For the occasion, the singer wore a cropped striped sweater and paired the piece with tight skinny jeans that flaunted her fabulous curves (and gorgeous booty). Capping off the outfit were cat-eye sunnies, a covetable Chanel purse, and a pair of strappy sandals that I found really familiar: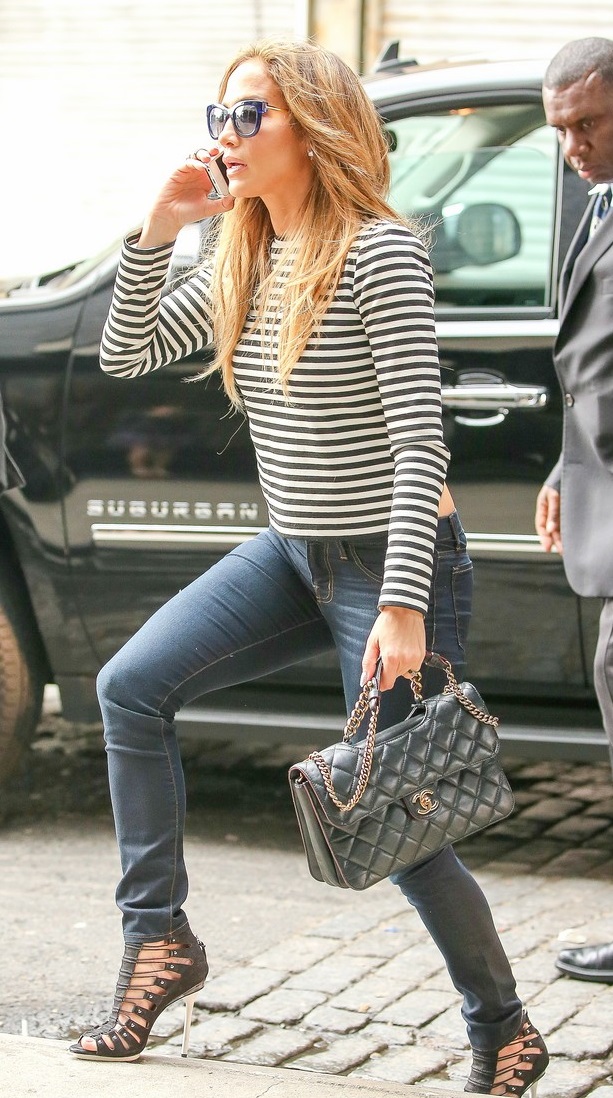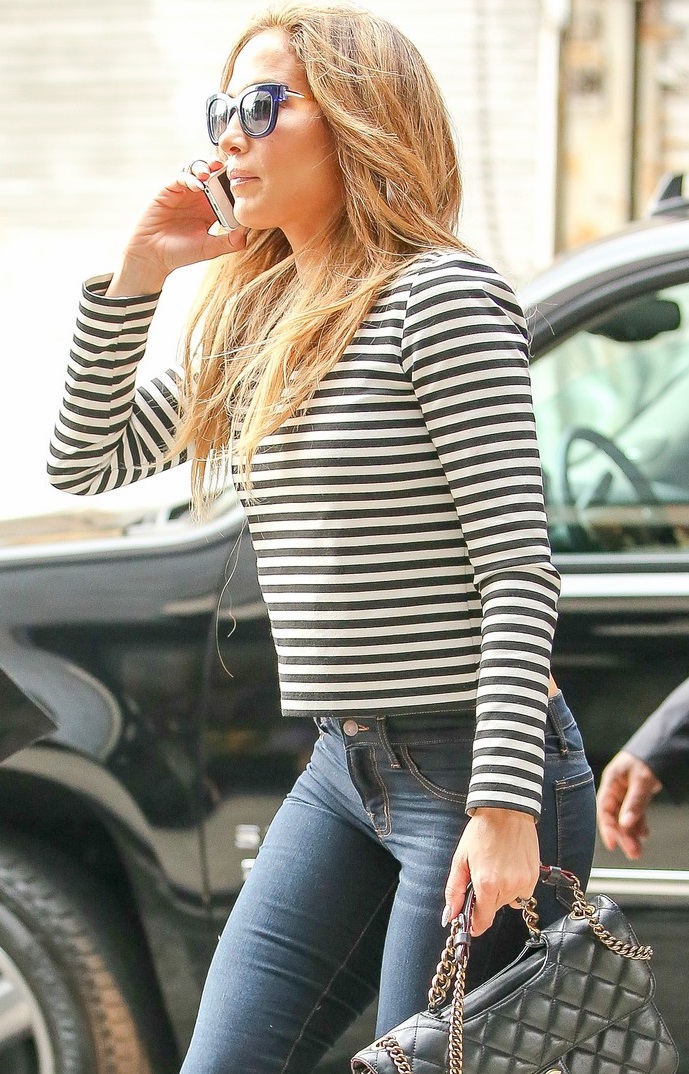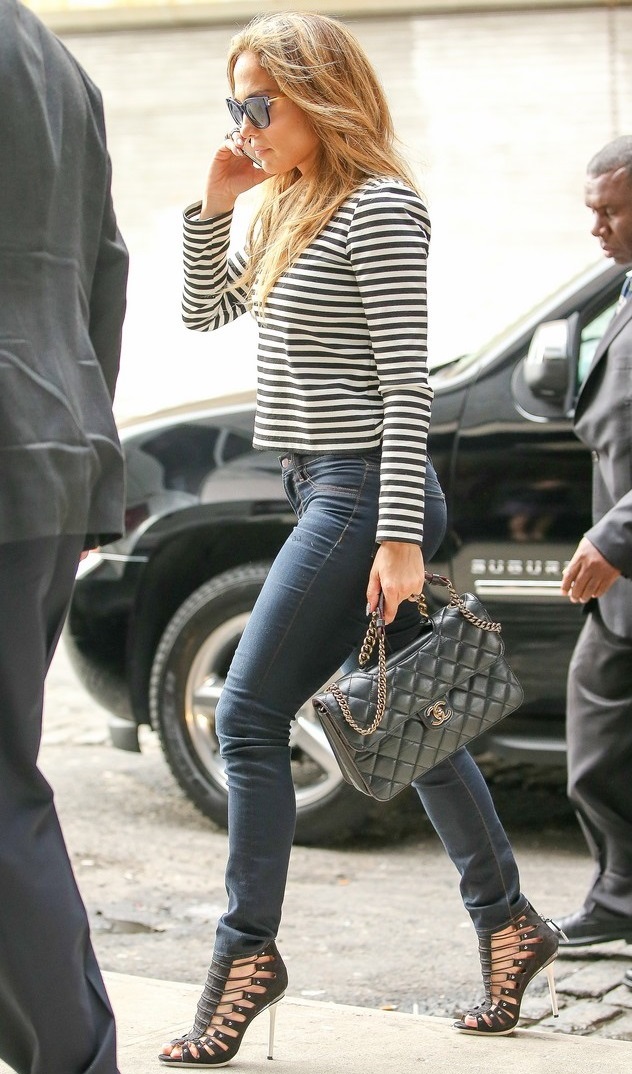 Jennifer Lopez heads to a business meeting in New York City, on June 10, 2014
Judging from the title of this story, you must already know that Jen's strappy heels are from L.A.M. B.. Honestly, I never saw this one coming. I always thought she was the type to favor premiere labels over mid-priced brands. But it certainly doesn't look like it with her latest choice of footwear. The popstar knows when to grab standout piece, whether it's pricey or not.
Gwen Stefani's L.A.M.B. Falyn sandals are stunning and sexy, so I can understand why Jen chose the shoes to pull her whole look together. The Falyn feature 4-inch-tall heels, a gladiator silhouette that's sleek and edgy, gleaming hardware accents, and stringy straps that hold the shoes together to keep the feet in place. They also come with heels and slim platforms in contrasting color for a touch of sporty vibe. Here's a closer look at the pair: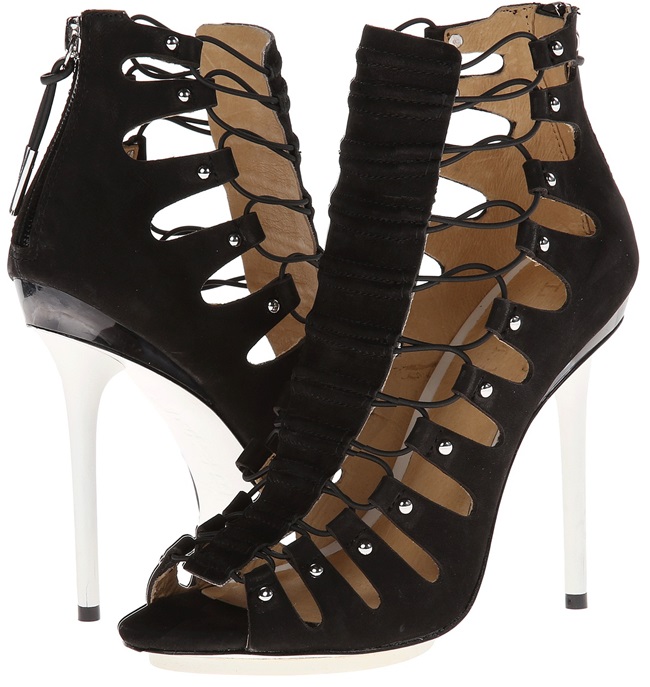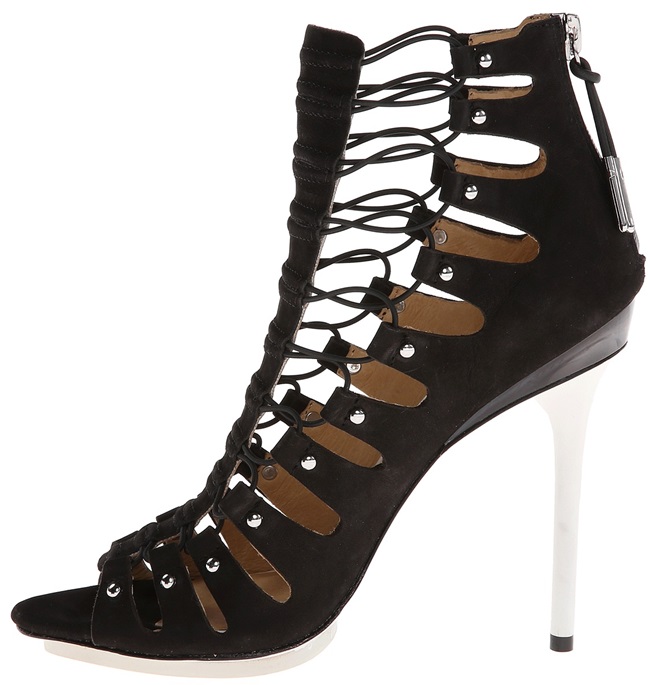 L.A.M.B. Falyn Sandals in Black, $175 (was $295)
You like?
What I like most about JLo's sandals is the price. These L.A.M.B. heels are currently on discount at $175 (was $275). That basically means you and I can afford to buy a pair if we want to. The Falyn also come in orange and nude combinations, so you're welcome to order any of those in case you prefer other colors: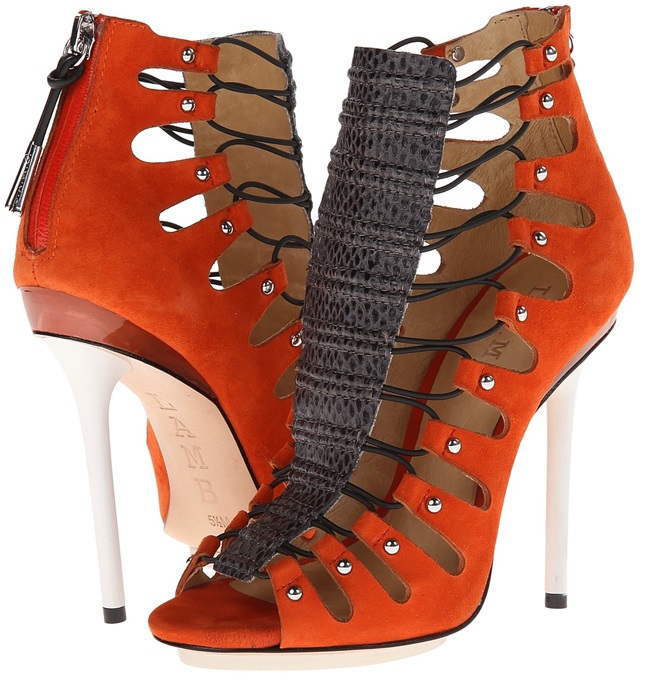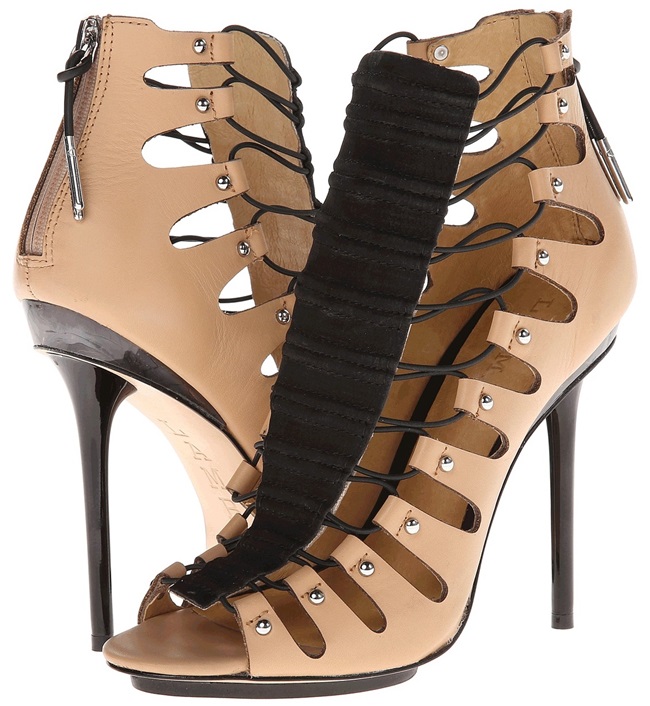 L.A.M.B. Falyn Sandals in Black/Natural and Slate/Orange, $175 to $295