Jennifer Lopez channeled Angelina Jolie at the Fashion Rocks 2014 event held in Brooklyn on Tuesday. The American Idol judge slipped into an all-black ensemble that can only be described as a half-romper-half-pant outfit simply because that's exactly how it looked. She teamed the piece, which was embellished with gold plates at the bodice, with a matching gold box clutch, huge hexagon earrings, and black pointy pumps from Giuseppe Zanotti.
With the gilded extras and one leg on full display, you could say it was hard to ignore Jen at the event. In fact, I have no doubt all eyes were on her the whole night.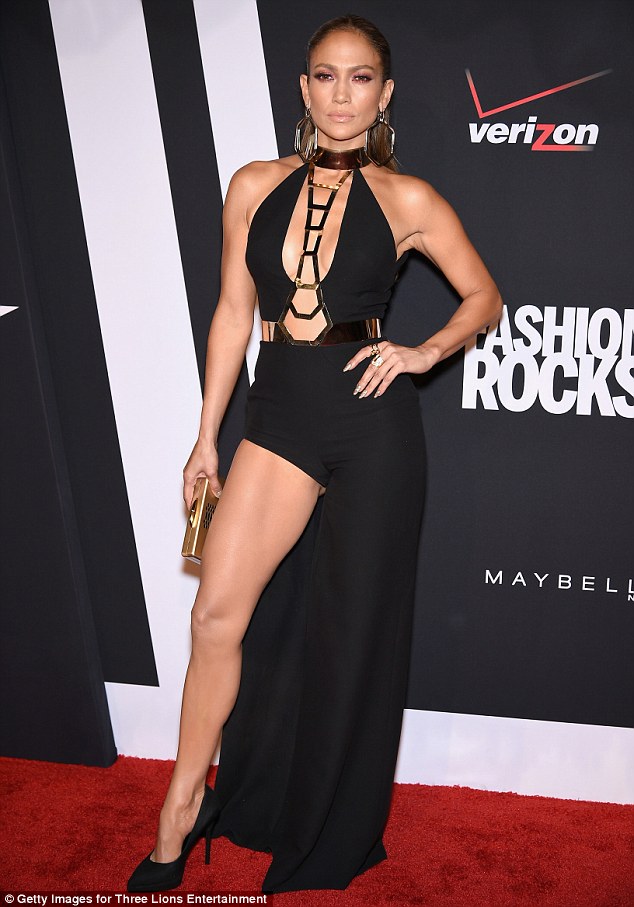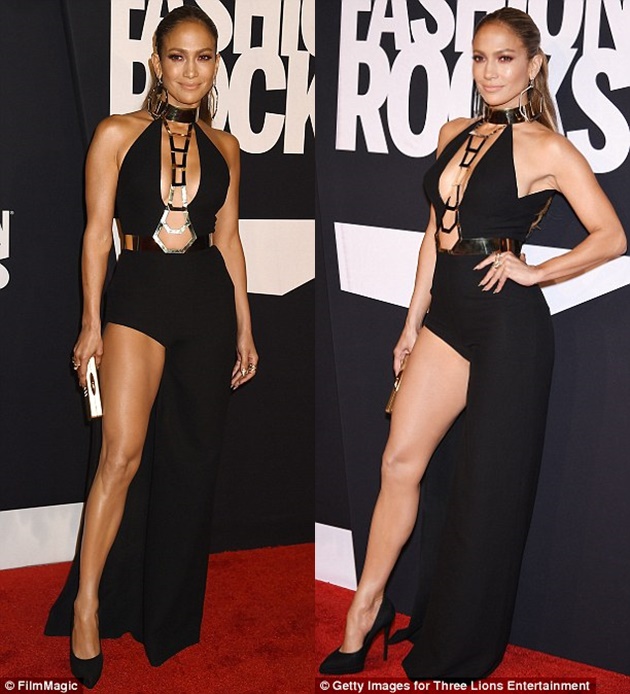 Jennifer Lopez displays her legs in a Versace ensemble at the Fashion Rocks 2014 event in Brooklyn, September 9, 2014
Interestingly, while Jennifer's leg was quite distracting, we couldn't help but check out the seriously gleaming footwear we spotted on rapper Nicki Minaj. The artist arrived at the event in a simple v-neck black mini dress and complemented the attire with hair and make-up that were just as understated.
But what her outfit lacked in decoration, she made up for by sporting some serious statement heels. Nicki's shoe choice for the evening were open-toe booties bedecked with gold studs all over. And admittedly, they were just as distracting as JLo's leggy display.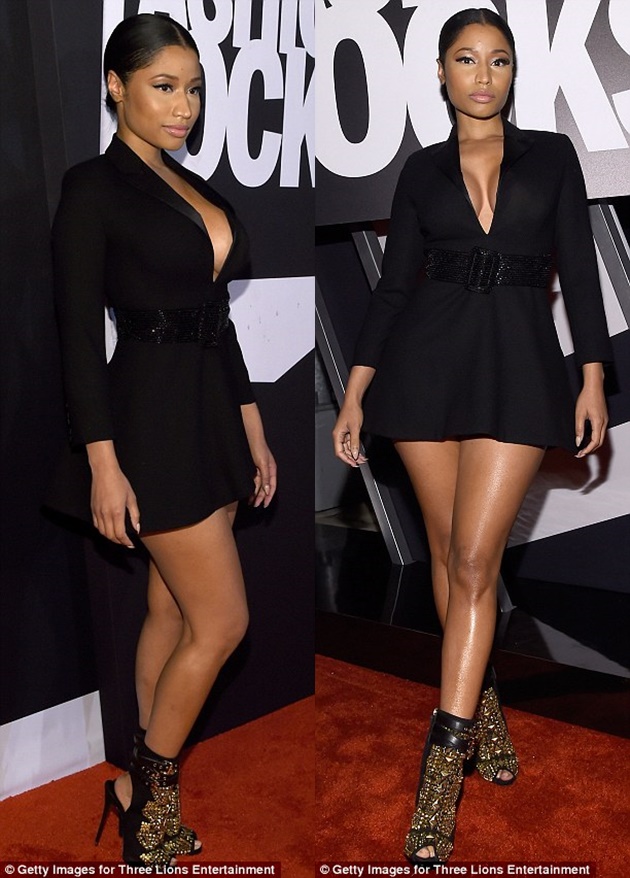 Nicki Minaj wears gold-studded booties to the Fashion Rocks 2014 event in Brooklyn, September 9, 2014
So do you think Nicki Minaj upstaged Jennifer Lopez with her shoes at the Fashion Rocks 2014 event? And while we're at it, which is more distracting, Jennifer's leg or Nicki's gold-bedecked heels?
If your answer is the latter, I would understand. Below is a closer look at the pair. Like JLo, Nicki also wore Giuseppe Zanotti for the occasion. But unlike the famous popstar, Nicki's heels, as you can see below, are decorated with all kinds of glam.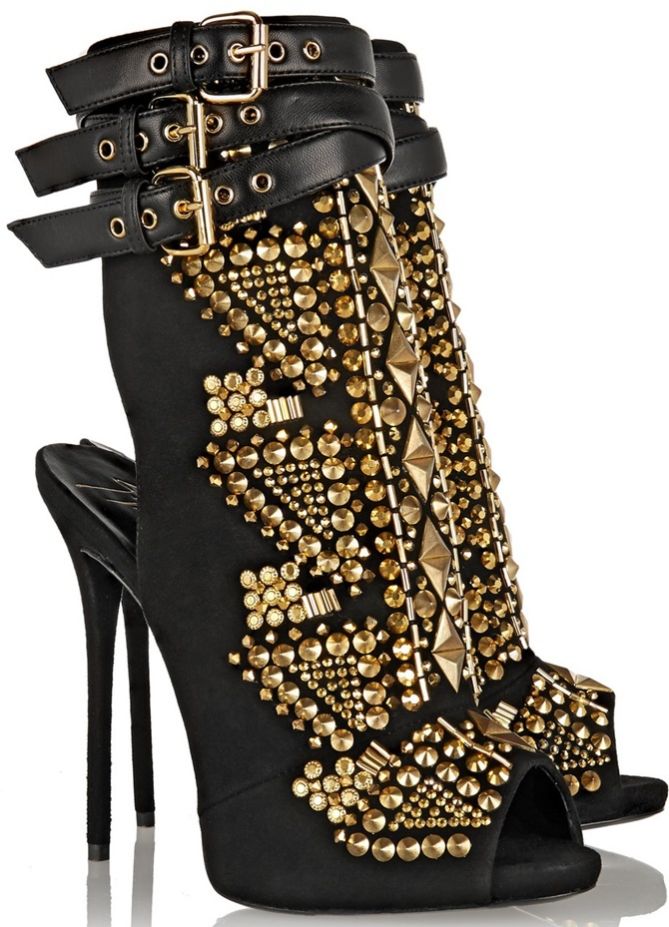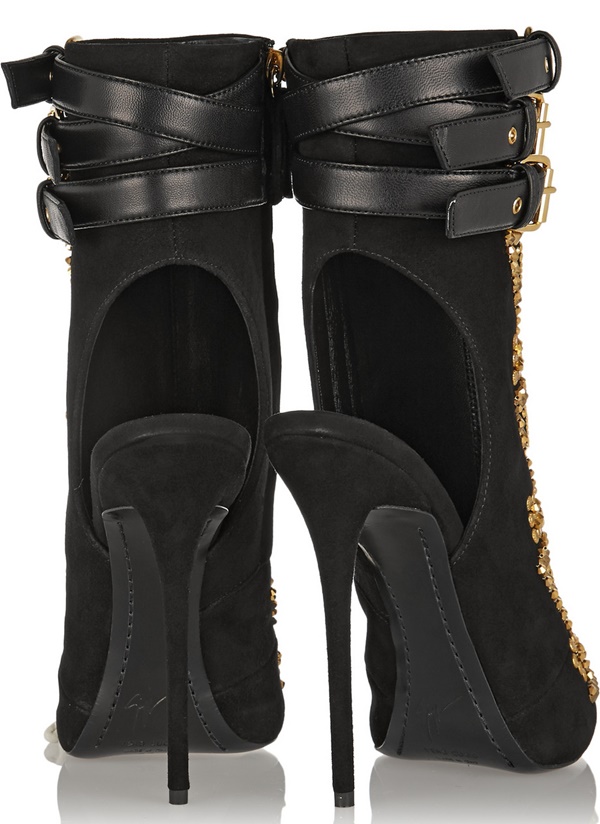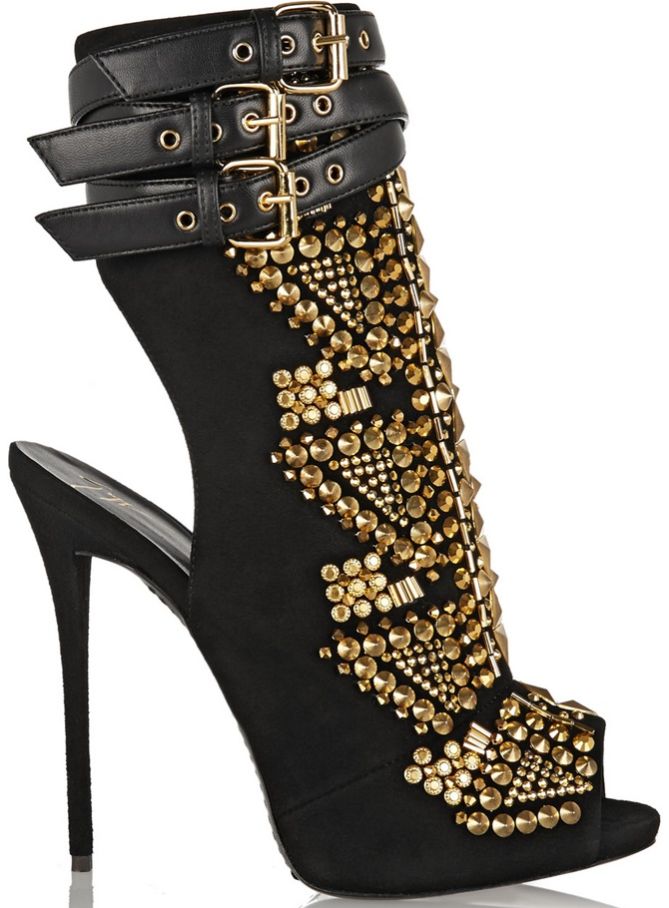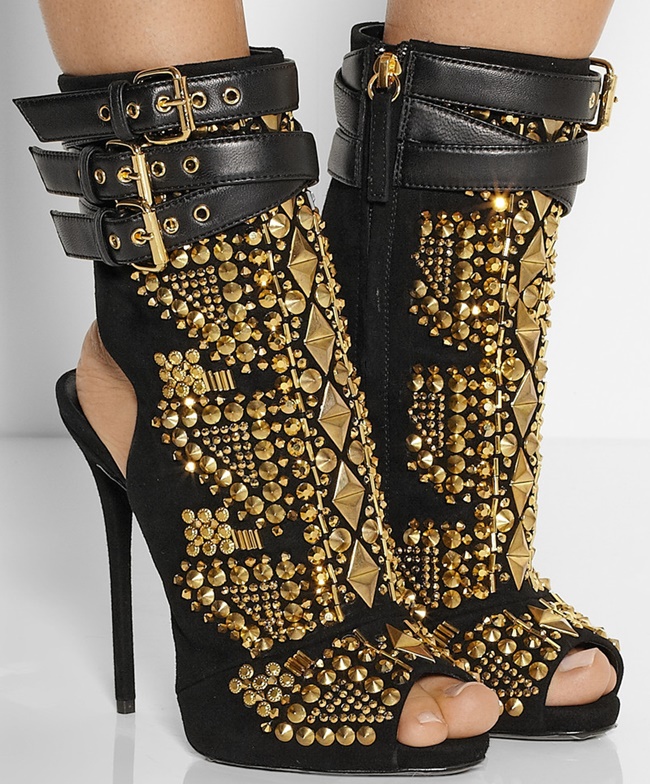 Giuseppe Zanotti Embellished Suede Booties, $2795
Wow, right?
They're mesmerizing. Of course, something so bold and beautiful comes with a price. For these babies, that would be a whopping $2795. Yes, that's almost $3000 down the drain if you're going to give in and splurge for a pair.
As for Jennifer's Giuseppe Zanotti platform pumps, those won't cost you as much, but still a lot. I found a similar style online. Only, these shoes come with ankle straps, which I think are detachable. Price to own is $750. You may also grab the pumps in purple if interested: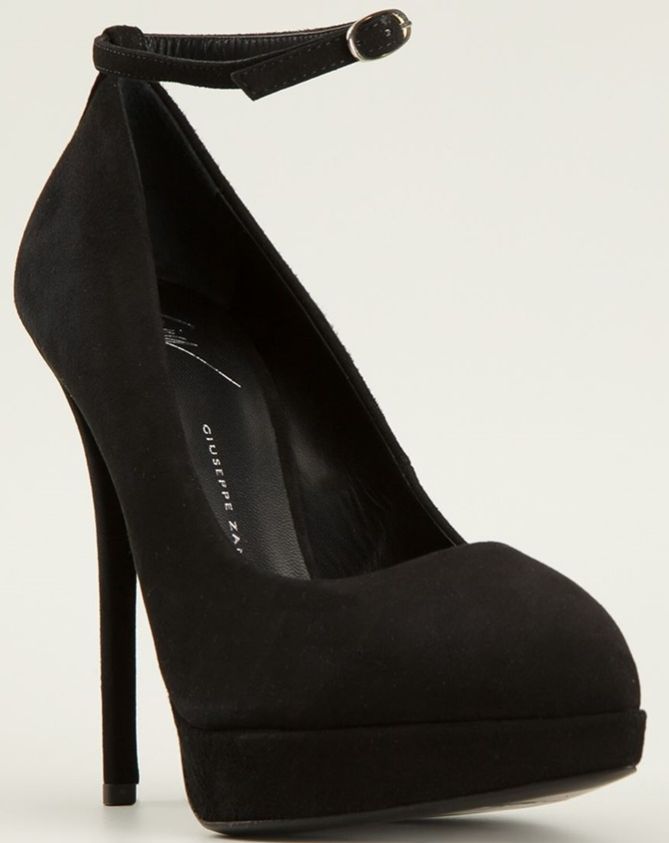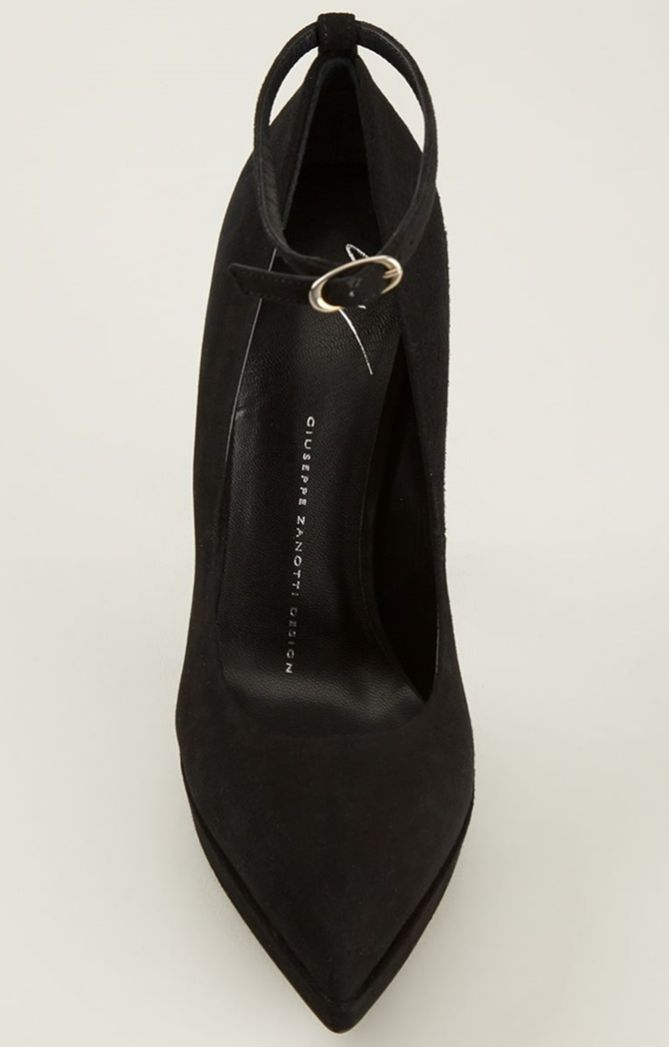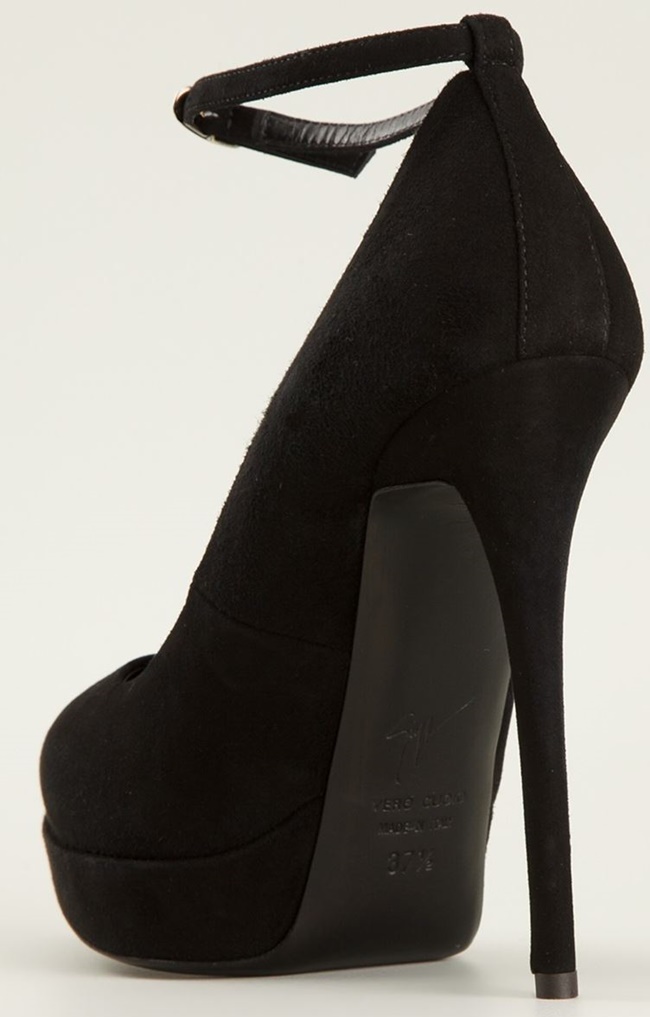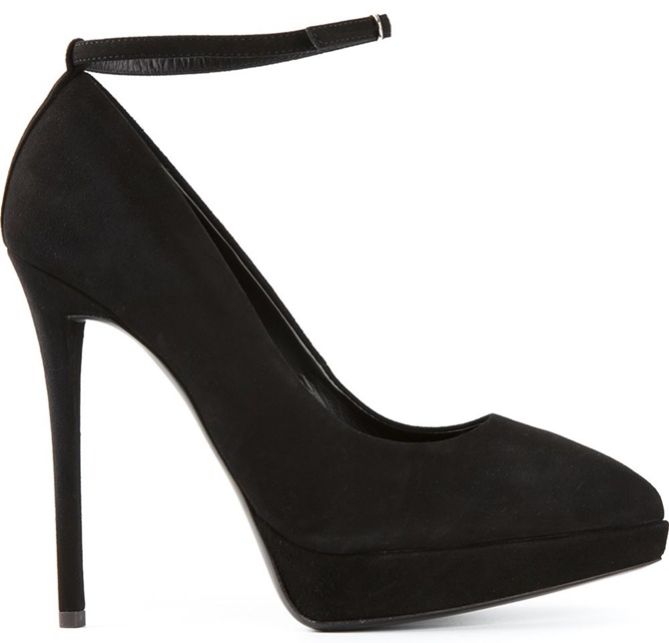 Giuseppe Zanotti Platform Pumps, $750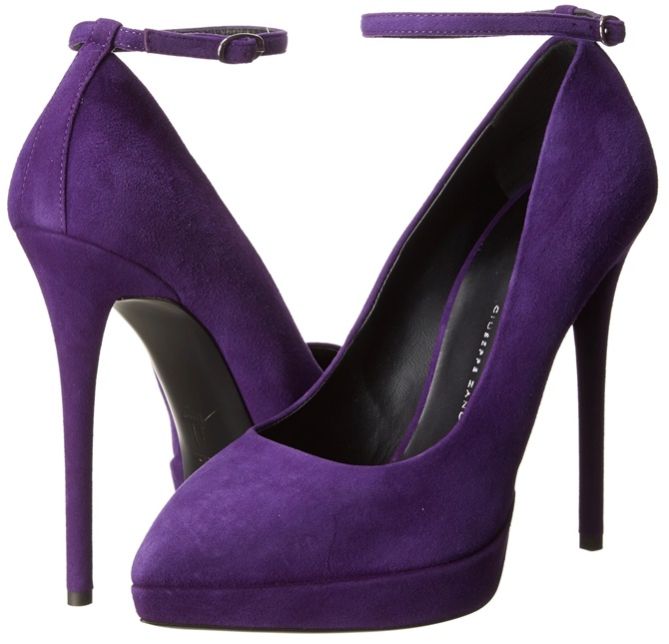 Giuseppe Zanotti Platform Pumps in Purple, $750