Leave it to Jennifer Lopez to always turn heads. I found these pictures of the pop star today and I couldn't help but stare at her shoes. I mean, how often do you see a pair of white sneakers embellished with girly jeweled flowers? Seriously, her sporty kicks were a pleasant surprise right when I laid eyes on them. I can't say I'm a fan because I prefer studs and spikes on my sneakers and boots, but they are a sight to behold. Would you agree?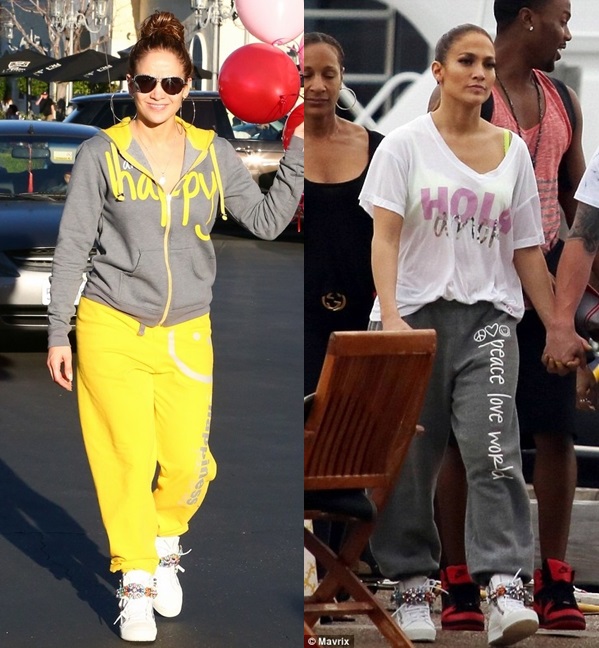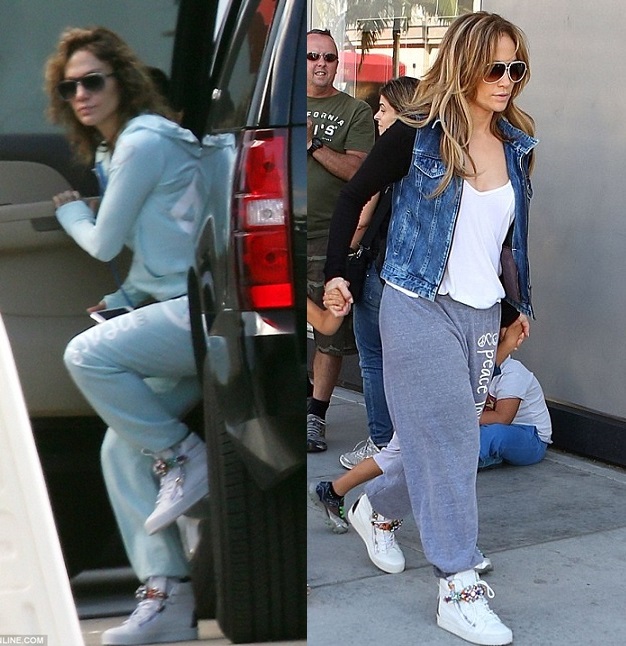 Jennifer Lopez enjoys wearing her jeweled hi-top sneakers with sweatpants, February 10 to 14, 2014 and April 6, 2014
So are you a fan of JLo's sneakers? Do you like how she pairs them with baggy sweatpants and slouchy shirts?
I think the shoes have potential — but only if you wear them right. Sadly, I find Jennifer's mode of styling a little too, er, unkempt. But then again, who am I to judge, right? She clearly used the pair for workout. And from the looks of it, she prefers to keep things loose when she wants to sweat it out so, to each her own.
If you're wondering what label  (or which designer) would cook up a pair of sporty sneakers and adorn them with jeweled flowers, the answer would be Giuseppe Zanotti. JLo's white hi-tops are the "London Birel". Below is a closer look at the pair: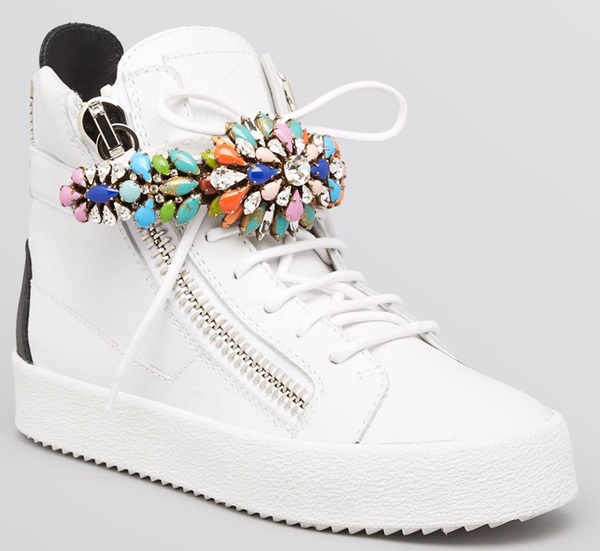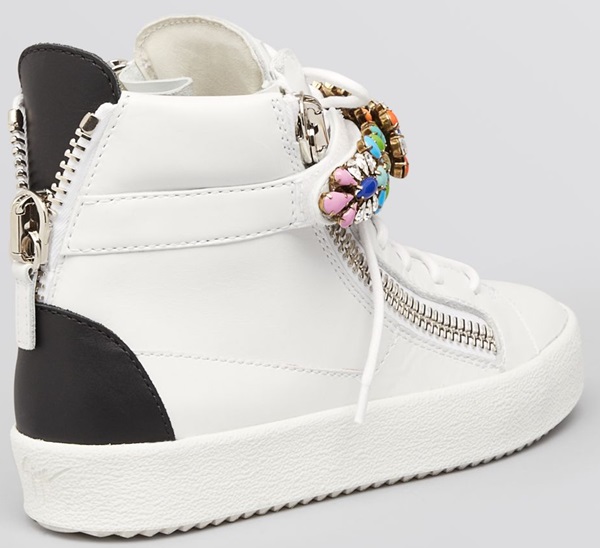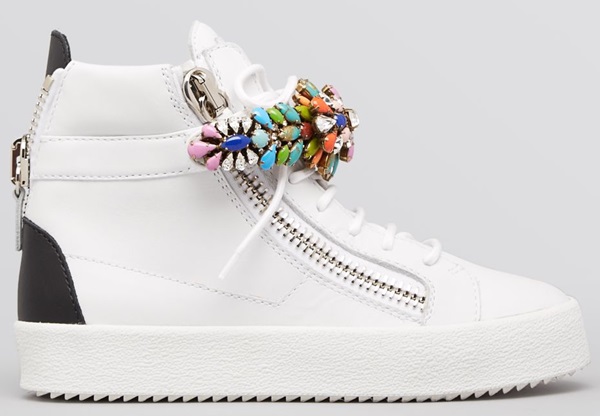 Giuseppe Zanotti High Top Lace Up London Birel Sneakers, $1695  
These Giuseppe Zanotti sneakers feature 20-mm-thick rubber soles, calfskin leather uppers, zipper closures on the back for ease of wear, concealed wedge heels of about 1.5-inches tall, decorative zip details on the sides for a touch of edge, and of course, the highlights of the shoes — the multicolored stones and crystals decorating the front.
Now take that all in then tell me if you'd be willing to rock the pair. So would you?
You know, I don't see any reason why you shouldn't. You can score JLo's Zanotti sneakers over at Bloomingdale's if you want them. They retail at a hefty $1695. If you're not a fan of the all-white color, here's a silvery-black pair that will look great with all-black outfits: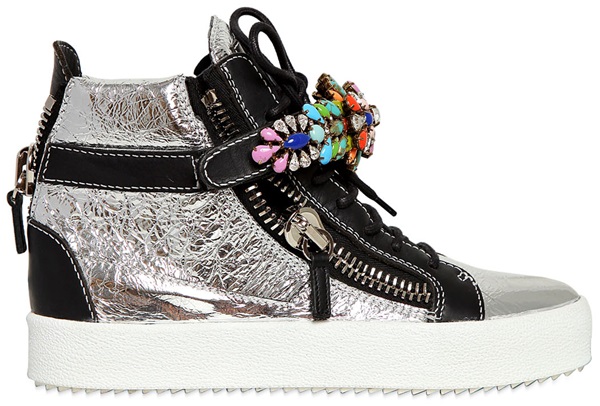 Giuseppe Zanotti High Top Lace Up London Birel Jeweled Sneakers, $1695
That said, I'll end this post with my usual mantra — that you need not spend loads of money to get the look. You can actually do a bit of D.I.Y. and still achieve the same embellished style as Jennifer's Zanotti sneakers. Simply grab plain white hi-top sneakers and some lovely brooches. Pin the brooches on the sneakers and you're done!