Have you girls seen Jennifer Lopez's new Booty music video?
If you haven't, you should check it out because it's literally booty-licious. In it, you'll find JLo and Iggy Azalea displaying their firm and plump behinds while decked in high-cut one-piece suits. You can watch the video below in case you haven't seen it yet. I'm sure men around the world are glad JLo made this video because it's hot, steamy, sexy, and completely heart racing.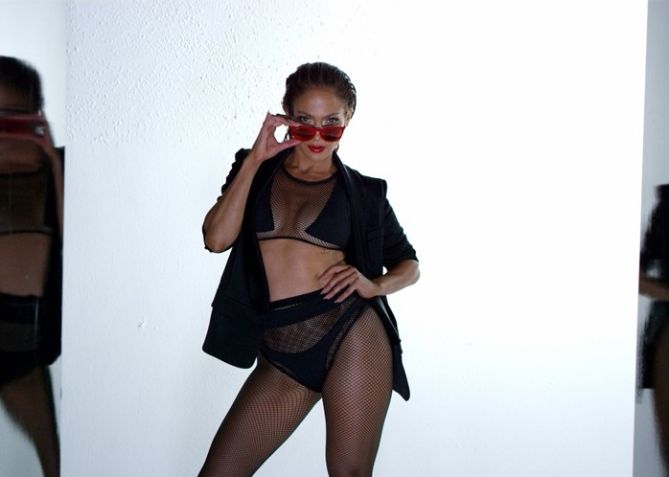 Jennifer Lopez collaborates with Iggy Azalea for her new music video, Booty
Of course, me being the shoe fanatic, all I really noticed were the high heels Jennifer wore as she did her dance moves. They were a pair of pointy pumps with pin-thin sky-high stilettos. They were also very easy to ID thanks to the very distinct shape of the heels.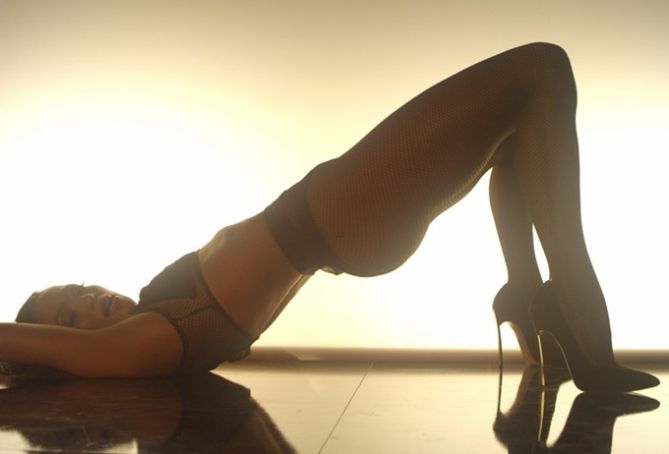 Jennifer Lopez wears the Casadei Blade Heel pumps in her music video, Booty
Jen's pumps are the Casadei "Blade" done in black suede. They stand at a towering 5 inches tall with no platforms to tone down the steepness. While most versions of the Blade feature self-covered or black heels, Jennifer's shoes are detailed with sharp angular gold pins. Combined with the black suede material, they lend a really luxurious feel to the shoes.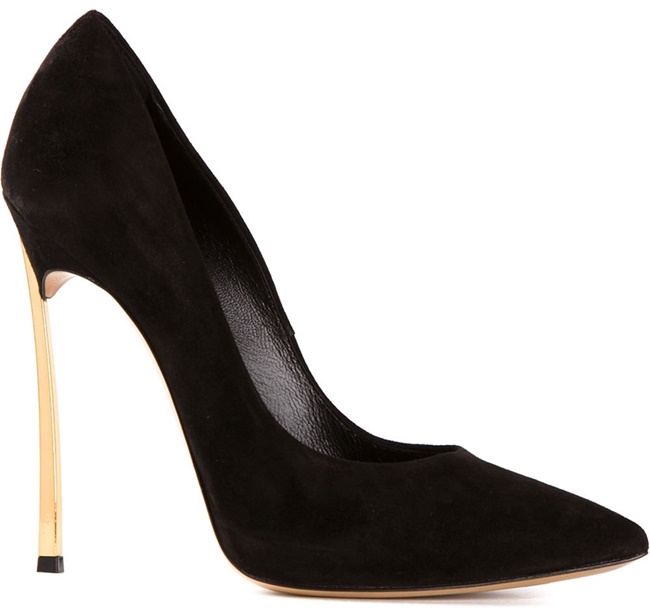 Casadei Blade Heel Pumps in Black Suede and Gold, $720
The Blade also come in classic leather and gold. I've also included other renditions of the shoes below. Prices vary depending on the material used. Personally, I prefer the ones crafted in suede or pony hair because they look classier. Which variant do you fancy?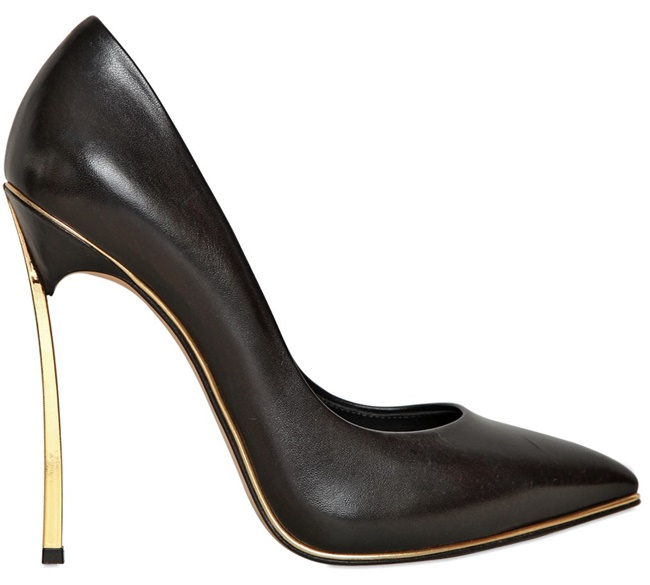 Casadei Blade Heel Pumps in Black Leather and Gold, $720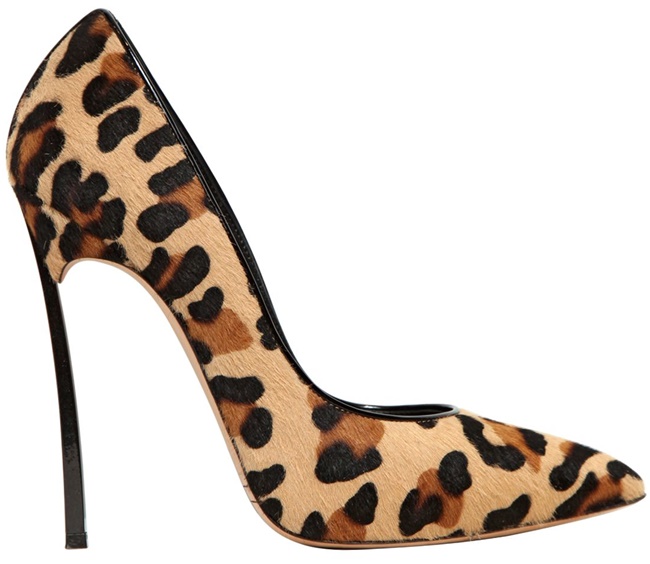 Casadei Blade Heel Pumps in Leopard Print Pony Hair, $950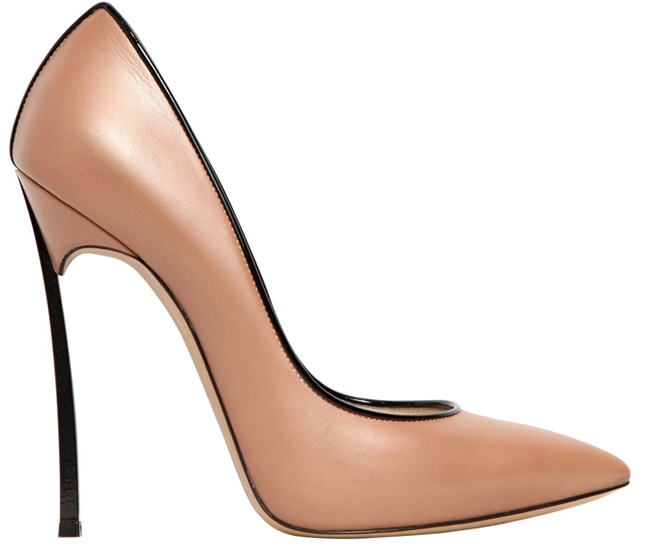 Casadei Blade Heel Pumps in Nude and Black, $740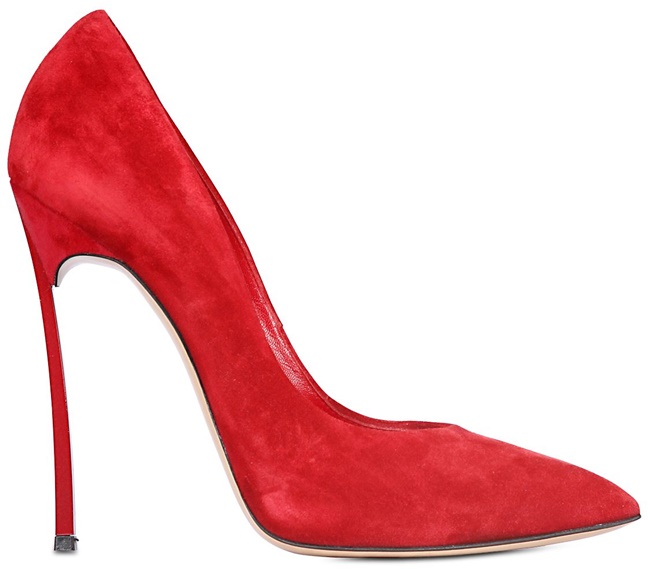 Casadei Blade Heel Pumps in Red Suede, $690