Were you able to catch Jennifer Lopez's appearance on Jay Leno yesterday?
The bootylicious actress and singer rocked a sheer-detailed leather number for the guesting that probably distracted the talk-show host from his usual hosting duties. You know why? Because Jennifer's dress was insanely sexy. I mean, it was bordering on vulgar, though not quite just yet. It looked like a cross between a see-through slip and a leather dress, and the amazing part was how well Jen carried it — with class.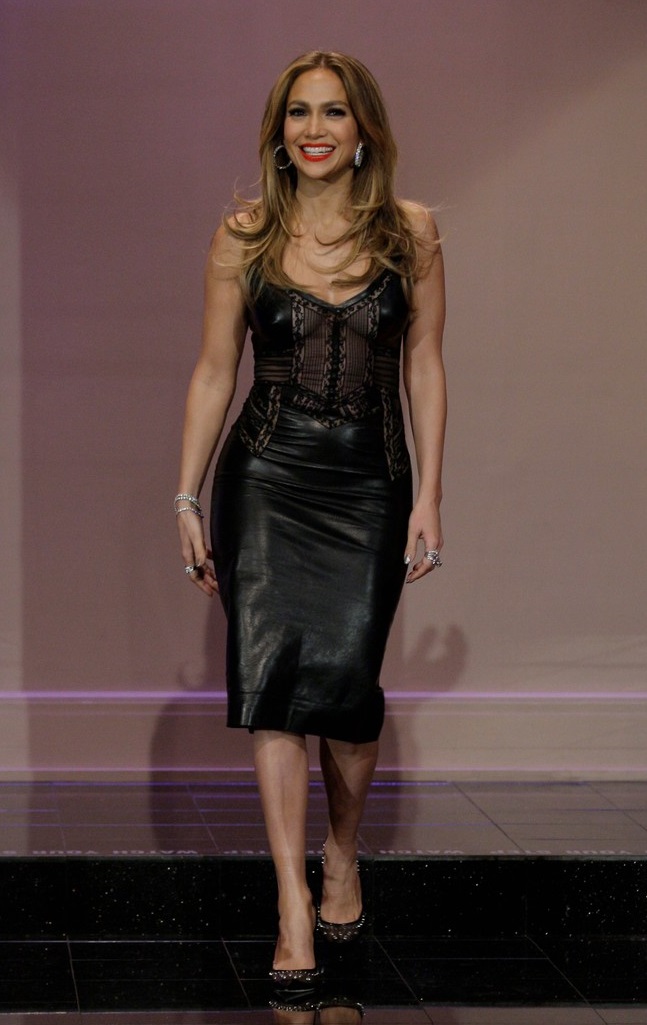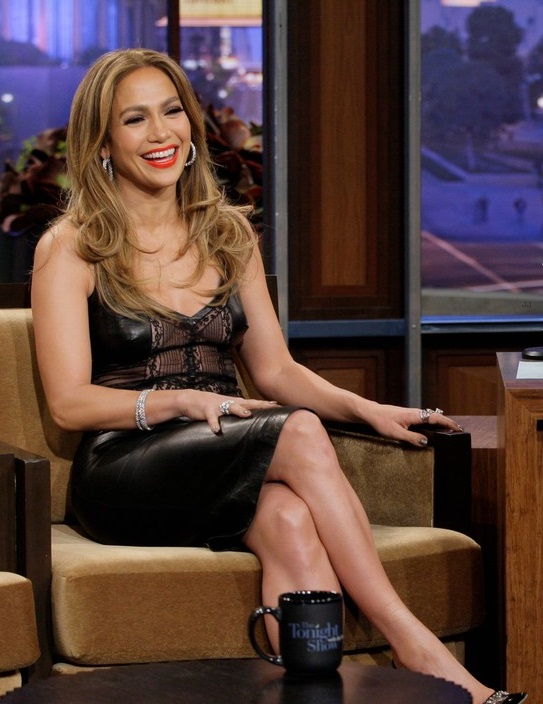 Jennifer Lopez makes an appearance on The Tonight Show with Jay Leno on January 13, 2014
See.
I've included some videos below if you missed watching the show. It's amazing how she looks like she hasn't aged a day, no? She's stunning! In fact, I think she looks so much better now than say, 10 or 15 years ago.
Now going back to Jen's killer leather dress, I looked it up online and found out it's from a designer named Ermano Scervino. He's probably an up-and-coming name, but I doubt he will stay on the low profile for long given the publicity he just got from the American Idol judge.
Also, if you look further down Jen's outfit, I'm sure you won't miss her glittery black pumps. Can you guess where she got those sparkly heels?
Here's your answer — Jimmy Choo. They're aptly named as the "Sparkler". The pumps are made of clear acrylic and patent leather materials. They also feature 4-inch tall heels and crystals that surround the vamp and sides of the shoes.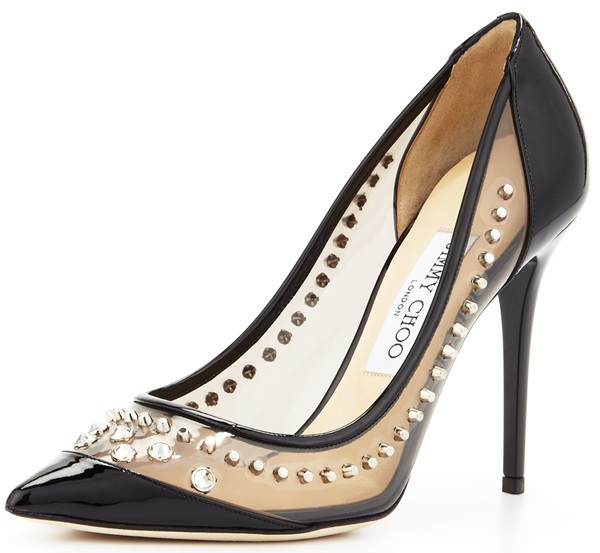 Jimmy Choo Sparkler Pumps, $1050
Do you like how they look up close? Or are you thinking what I'm thinking as well — that they don't look as gorgeous?
In any case, if you want Jen's pumps, you can head over to Neiman Marcus or Bergdorf Goodman and grab a pair in your size. The Sparkler pumps retail at a pricey $1050.
If I were you, though, I'd save all that money and do some DIY instead. I'd grab the Jessica Simpson Calkins pumps, which feature similar clear panels and retail at an easy $80, then sprinkle (or stick, for that matter) some round crystal studs all around the shoes. Not bad for a DIY idea, right?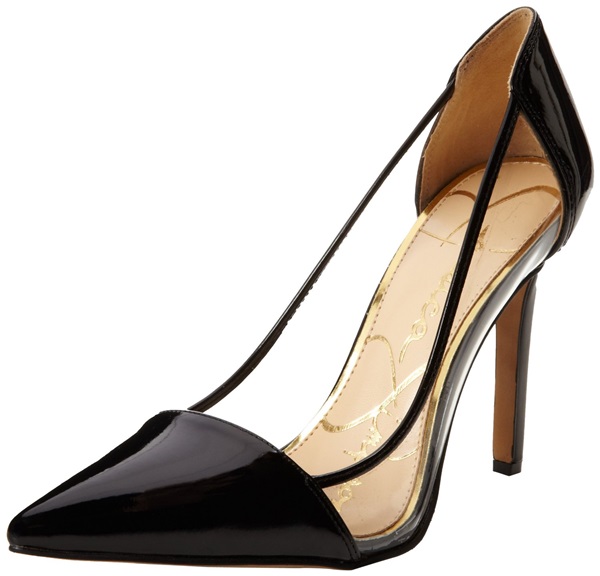 Jessica Simpson Calkins Pumps in Black, $80 (was $89)