Jennifer Lopez and Casper Smart are kaput. Yep, it's recently been announced that the American Idol judge is no longer dating the dancer. Oh well, this break-up was bound to happen. Only, I actually kind of thought it would be later than sooner.
Not one to be put down by a broken heart, Jen was spotted looking 80s glam in an Emanuel Ungaro creation while out and about in New York City recently. The ensemble consisted of a top and skirt, both in gold/black leather combination, finished with a pair of strappy pointy pumps that almost looked like booties. I can't say the outfit was sophisticated, because it reminded me a lot of the old Jennifer and how she used to dress: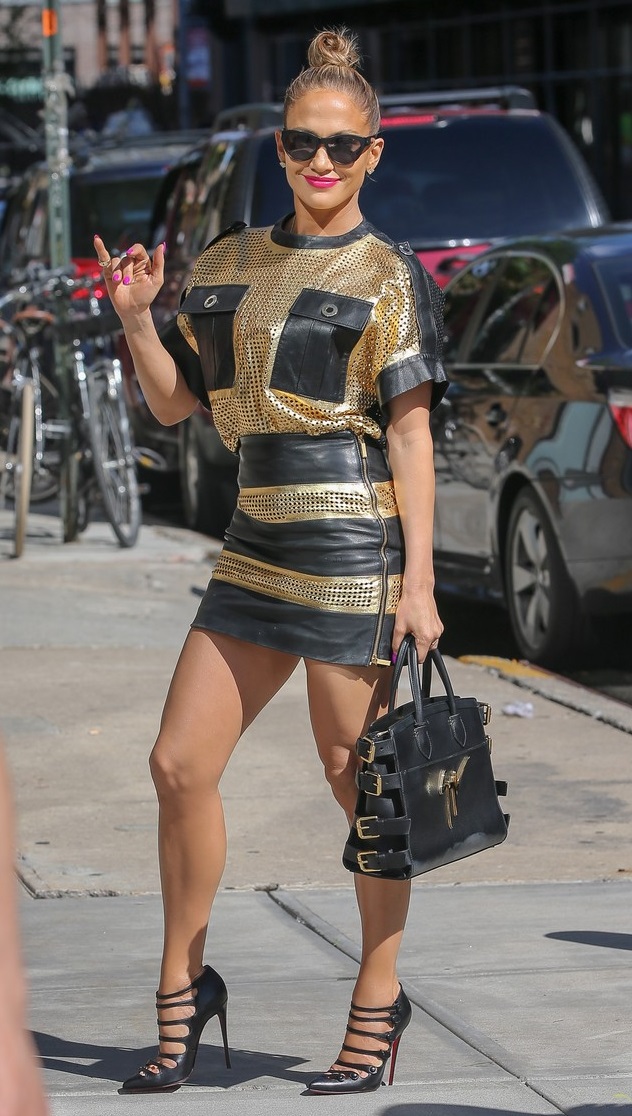 Jennifer Lopez spotted in New York City on June 7, 2014
So what do you think of Jennifer's latest look, hit or miss?
I say she looks fabulous. Not my kind of fashion, but on her, it's all good. The dress is a little too bold for my taste, but I find the strappy pumps very intriguing. Judging from the red bottoms, I'm guessing they're from Louboutin. They also look very high, probably about 4 inches.
I checked them out and discovered that they're dubbed as "Viennana". Here's a closer look at the pair: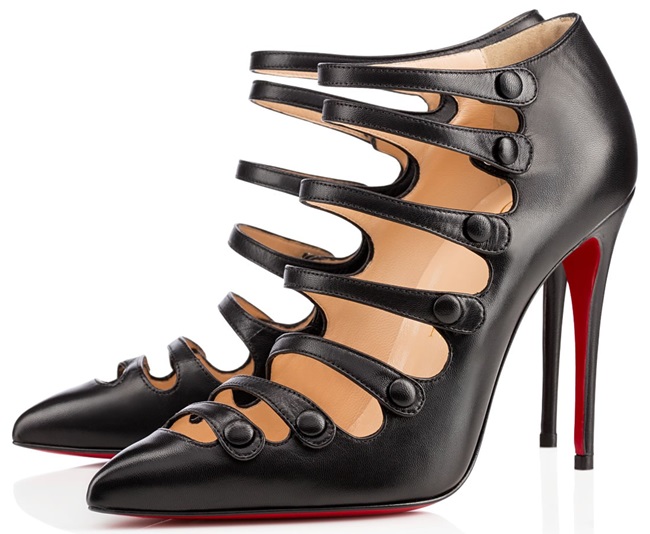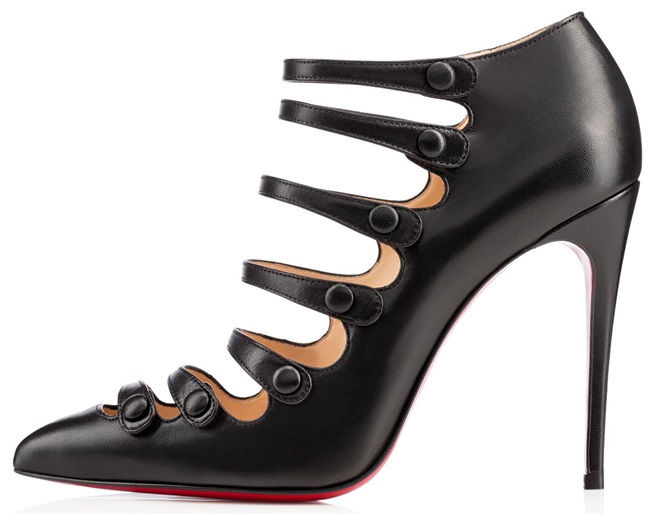 Christian Louboutin Viennana Pumps, $1095
Do you like?
According to the Louboutin website, these pumps are cabaret inspired, with a look the embodies the roaring 20s. There are multiple narrow straps that cross the feet and lock with covered buttons. If you fancy them, you can score yourself a pair over at the Louboutin website.
For those on a budget, you can try these strappy lace-up pumps from Steve Madden instead. These shoes feature 4.5-inch-tall heels and a strappy shaft that hugs the ankles. They're currently on sale at $88.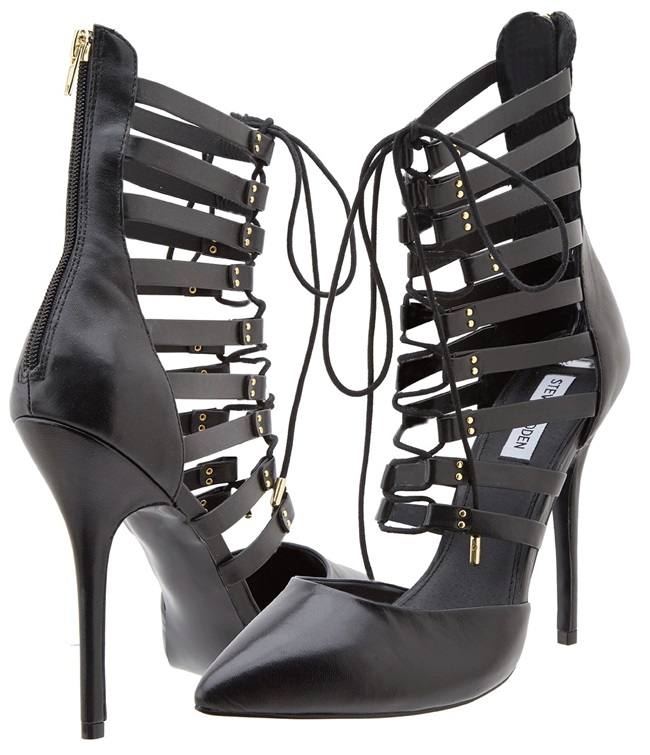 Steve Madden STS Pumps, $88 (was $130)