How about a fashion showdown so we can make this blog a little more interesting to read today?
I'm putting two brunettes into the arena, one is more seasoned than the other, but both stunningly beautiful and both are judges in their respective talent shows. I'm talking about Jennifer Lopez and Cheryl Cole, of course.
By some sheer coincidence, the two were spotted wearing prim n' proper black-and-white dresses on Wednesday (August 27). Jen wore a collared bow-tie-detailed Valentino frock to the auditions of American Idol in New Orleans. She teamed the dress with black statement earrings, smokey-eye makeup, and black pointy pumps from Casadei called the "Blade". The look was very "good girl gone a little naughty", especially since the dress came detailed with a very short scalloped hemline.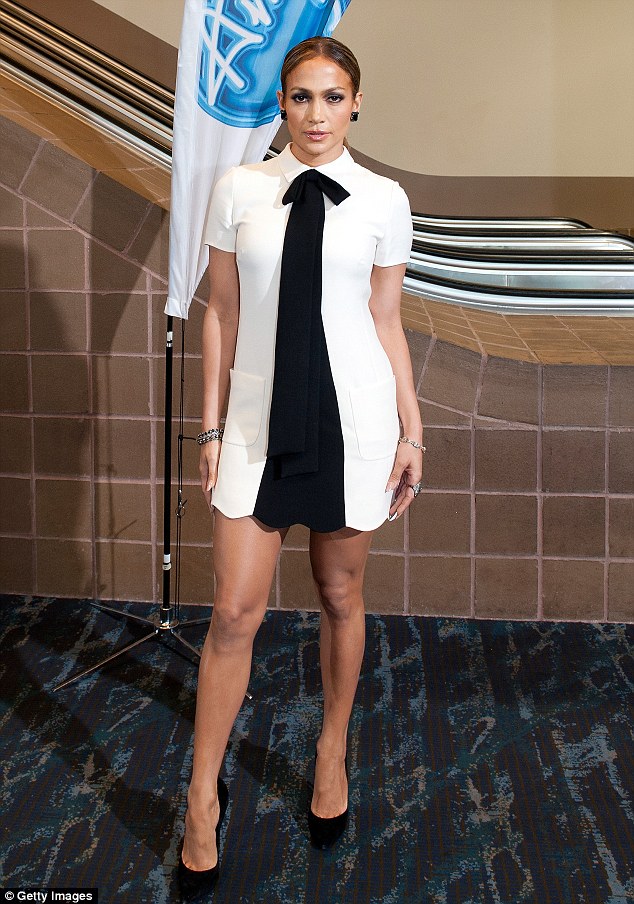 Jennifer Lopez attends the American Idol 2014 auditions in New Orleans in a prim n' proper black-and-white attire, August 27, 2014
On the same day, Cheryl was seen attending the launch of X-Factor 2014 in London in a figure-hugging black-and-white collared number from Jason Wu teamed with a mysterious pair of black-and-white d'Orsay pumps. Her style was more sophisticated than Jen's, but it was just as monochromatic.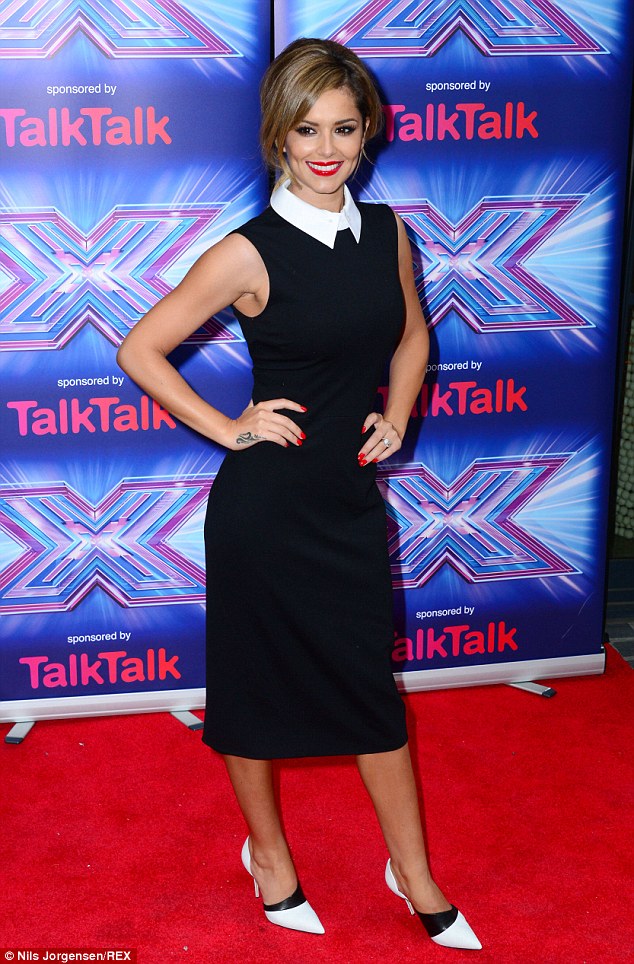 Cheryl Cole attends the launch of X-Factor 2014 in London, August 27, 2014
So here's the obvious question for you lovely ladies: who looks better in her prim black n' white frock, Jennifer Lopez or Cheryl Cole? And while you ponder on that question, who had the better-looking pair of shoes, JLo or Cheryl?
My vote goes to Cheryl for the outfit. Her dress definitely looks a lot more conservative. But in terms of better-looking heels, I prefer Jennifer's Casadei pumps. In fact, I think the two should have switched shoes. Cheryl's dress would look so much better with JLo's pumps. Would you agree?
Below is a closer look at Jennifer's Casadei pumps. These are in snakeskin and gray suede leather. What makes these shoes very distinct are the extremely thin, angular, and tall blade-like heels (the pins on these shoes are 4.75 inches tall!):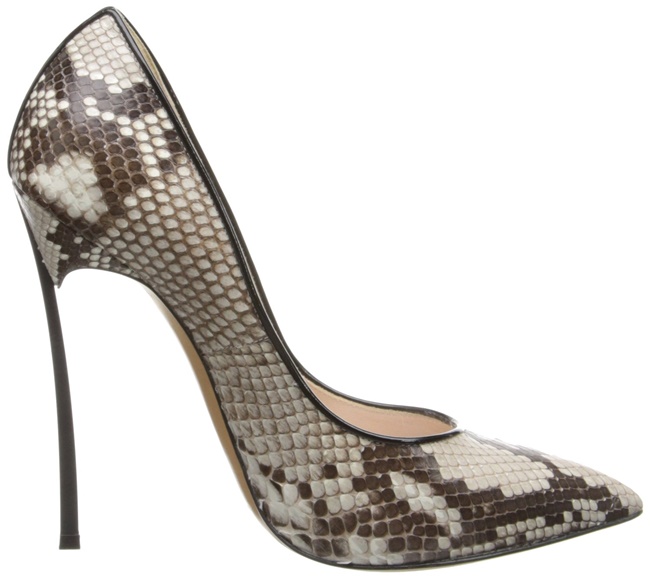 Casadei Blade Pumps in Snake, $1290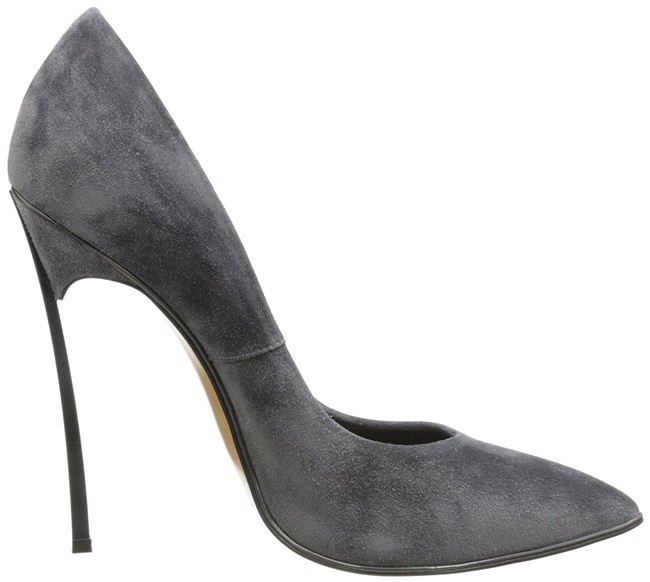 Casadei Blade Pumps in Gray Suede, $720
As for Cheryl's two-tone asymmetric pumps, that one I've yet to ID. However, my hunch is they're these paneled "Amfora" d'Orsay pumps from Manolo Blahnik. I'm guessing these shoes are from an off-season collection because they're hard to find online. If you're fond of shopping at Gilt, you can score the size 7 for $592.: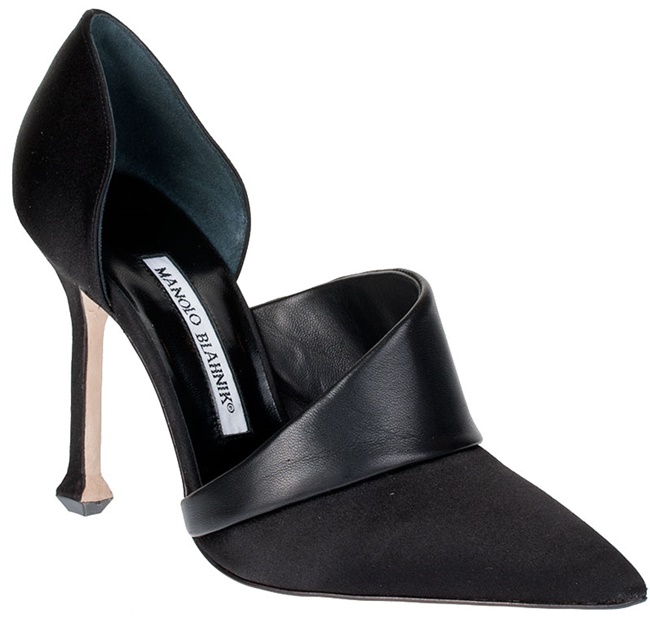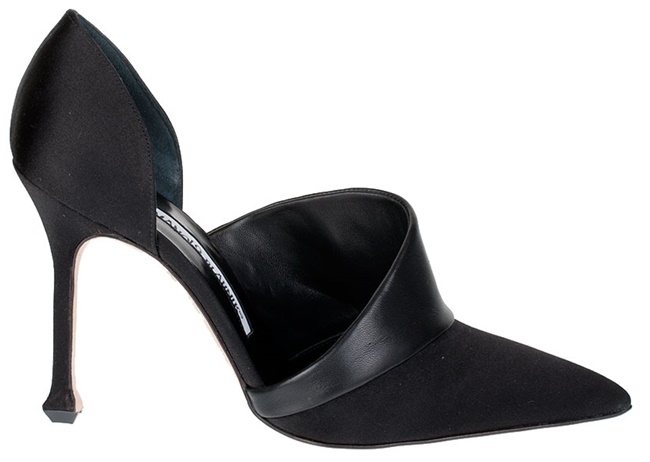 Manolo Blahnik Amfora D'Orsay Pumps, $845 (sold out)