Leave it to Jennifer Lopez to always take fashion risks.  The American Idol judge turned heads on Wednesday as she arrived at the show's photo call in Brooklyn in a head-to-toe snakeskin ensemble.
Mind you, it wasn't just snakeskin, it was blue snakeskin. Jen slipped into a mod blue snakeskin mini dress and paired the piece with extras bearing the same exotic print — blue snakeskin pumps and a matching blue snakeskin purse. Complementing the very bold attire were a cuff bracelet and diamond stud earrings.
While some of you may think the combination sounds over the top or awful, the multimedia popstar actually looked stunning in her getup, and I think I know why — legs. Jen flaunted lots of legs. The print didn't look overwhelming because it was in minimal to moderate doses here and there. By showing lots of skin, er, legs, she managed to strike the perfect balance.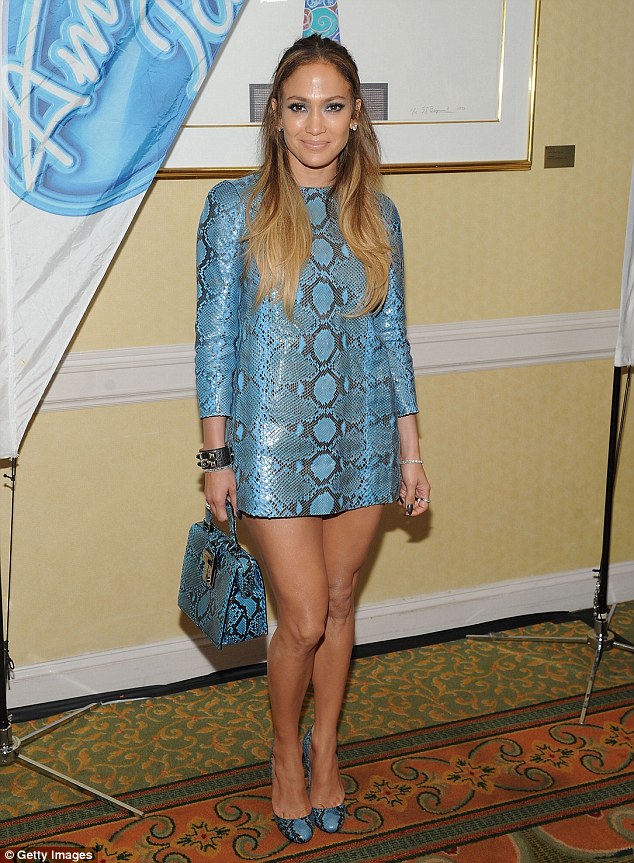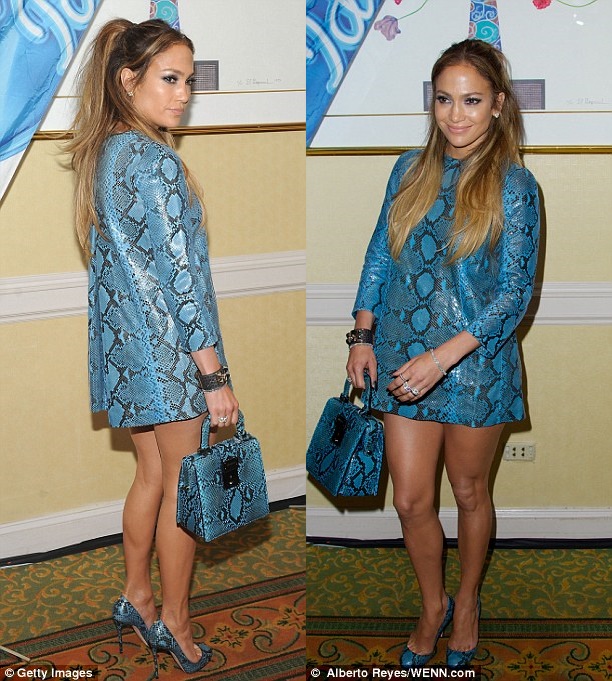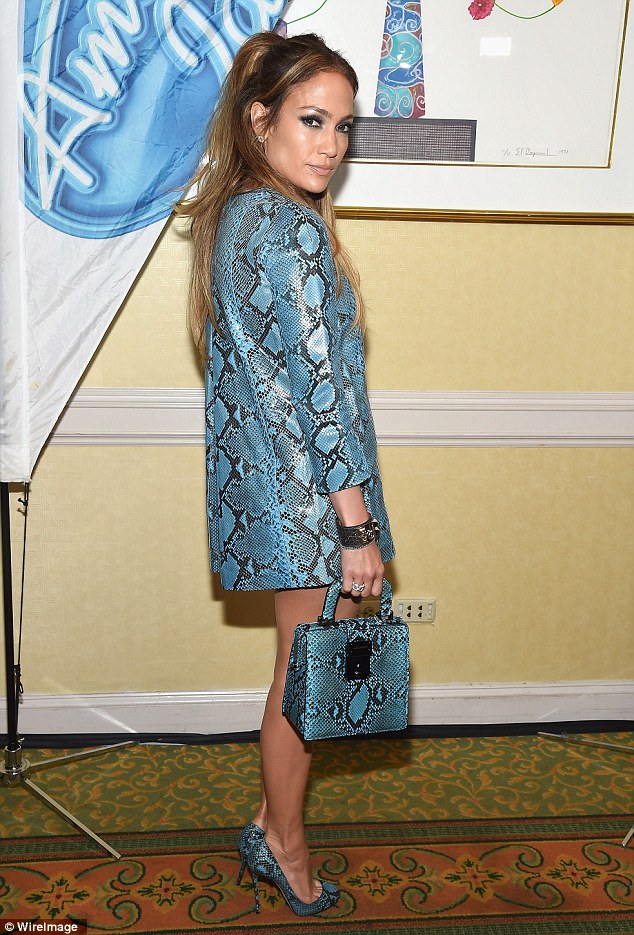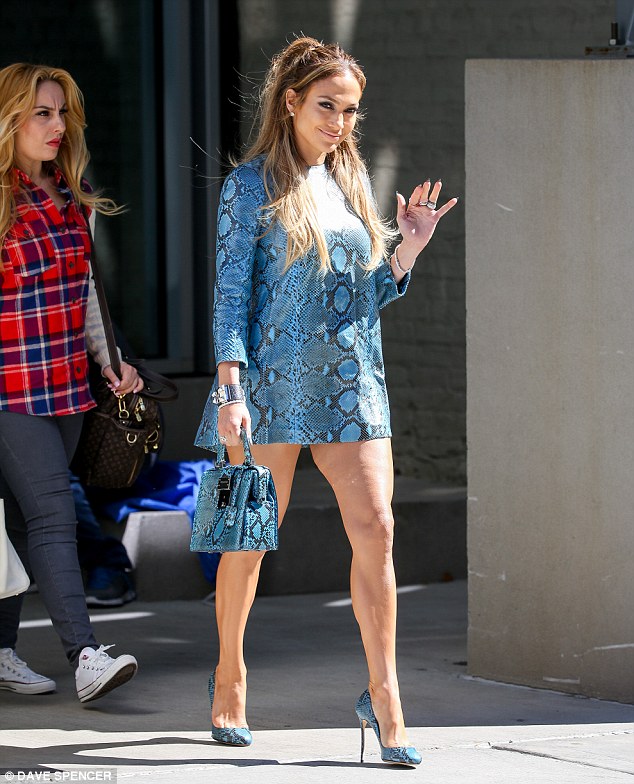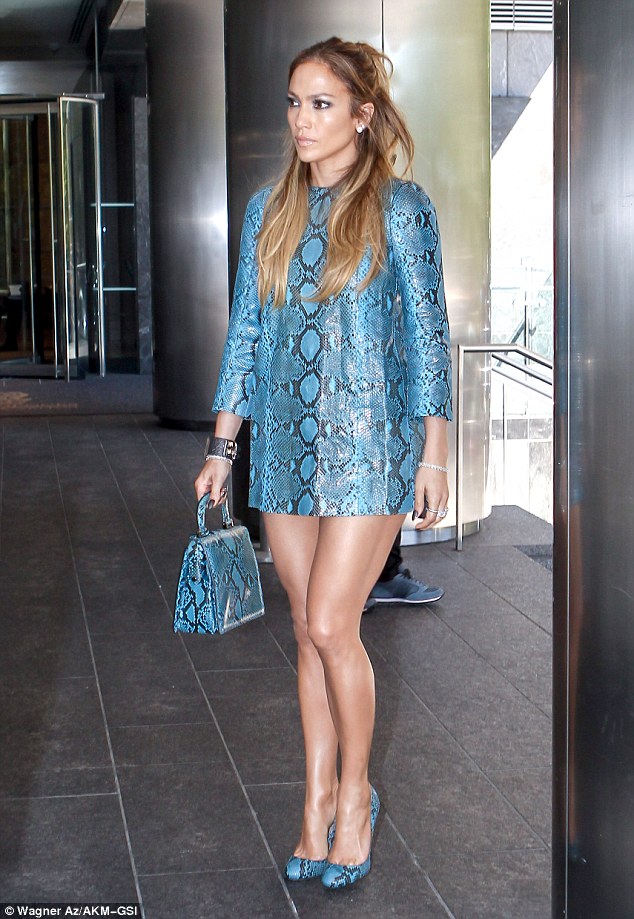 Jennifer Lopez wears snakeskin from head to toe as she heads to the American Idol photo call in Brooklyn, New York, on September 17, 2014
Before any of you start reacting violently about the snakeskin outfit, let's give Jen the benefit of the doubt, shall we?
There's a good possibility that a snake wasn't slaughtered to come up with her look. Printing technology is quite advanced, so there's a chance that  she could be wearing printed faux leather or printed genuine leather. In which case, if it's the latter, then yes, an animal was still sacrificed for the benefit of fashion.
Jennifer's all-snake attire is from DSQUARED2's fall 2014 collection. It's a straight-off-the-runway look that will probably make your grandmother cringe when she sees it because of the super short hemline.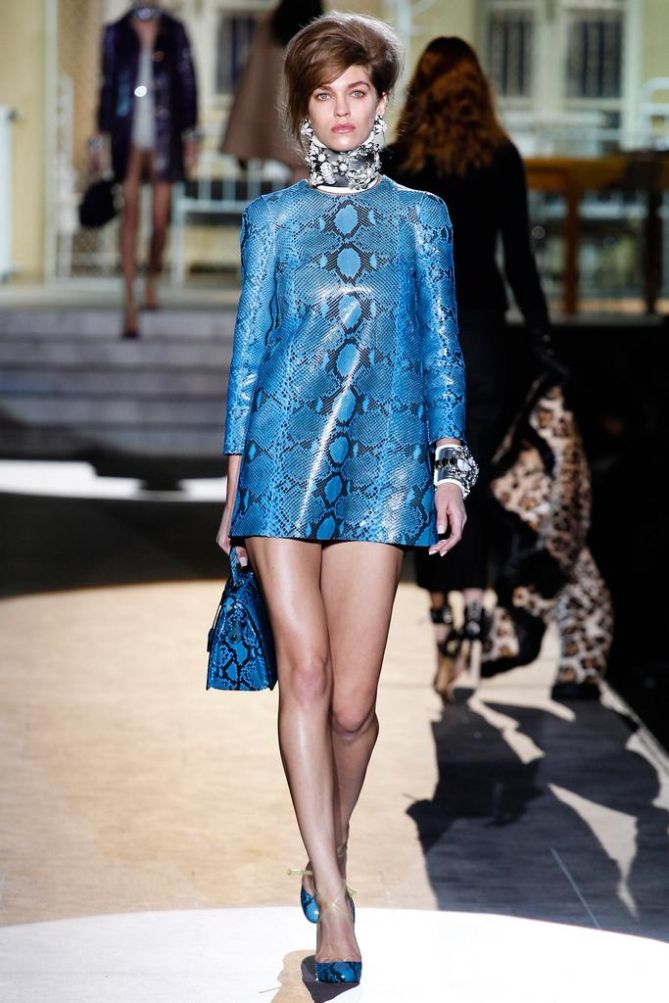 DSQUARED2 Fall 2014 Runway Look #26
You won't find the pieces online yet, but there's a chance that you can already purchase them in stores. Expect to spend thousands of dollars for the whole attire. The shoes alone will probably cost around $500 to $800.
Colored snakeskin or colored snake-print accessories are hard to come by, so if you want to steal Jennifer's all-snake style, the easiest way to go about it is to use pieces done in natural snake color, which is in shades of gray, ecru, cream, and white. Try these combinations I put together, whichever set suits your budget:
SPLURGE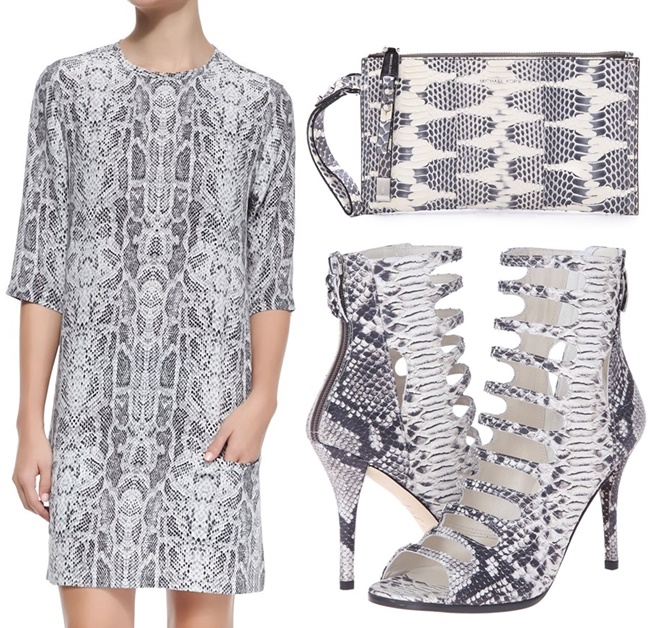 Equipment Snake Print Dress, $268 / Stuart Weitzman Ria Strappy Booties, $498 / Michael Kors Snakeskin Clutch, $595
SAVE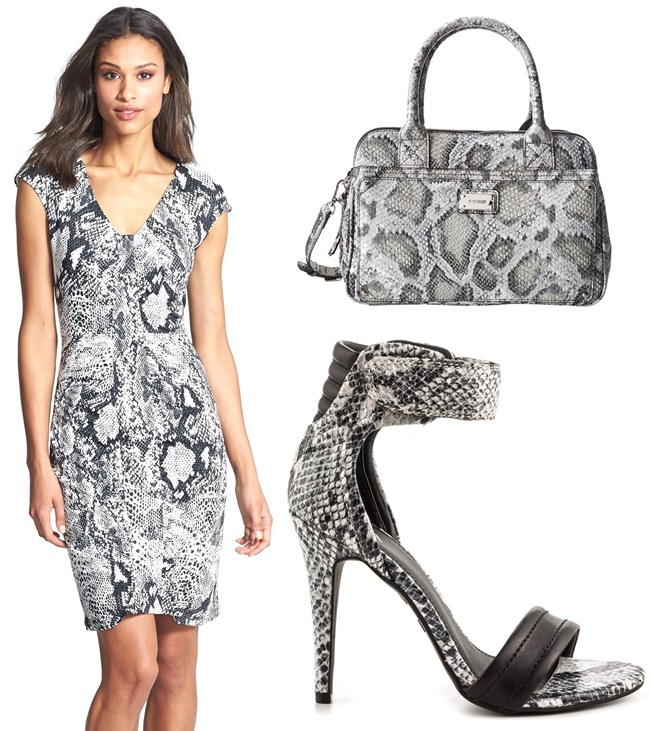 Donna Morgan Snake Print Dress, $59 (was $98) / Nine West Double Vision Satchel, $89 / MIA Rio Sandals, $50