Whoever said Jennifer Lopez doesn't do low-end fashion doesn't know Jennifer at all. It seems the popstar doesn't mind mixing under-$100 pieces with expensive designer accessories.
Last Wednesday (May 7), the American Idol judge attended the show in a peach-pink-colored lace dress from British label, ASOS. It was a pretty piece made up of a lace long-sleeved bodice and a flirty flowy skirt. As you know, ASOS sells a lot of affordable fashion, and Jennifer's frock was no exception. I looked up the dress online and it turns out, you and I can afford its $85 price tag.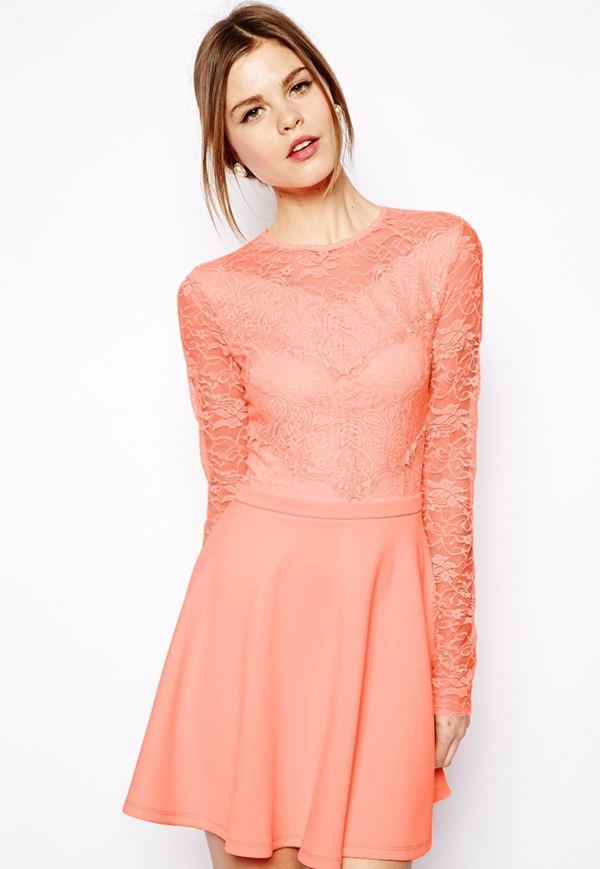 ASOS Lace Dress in Neon Pink, $85.74
Jen looked gorgeous in the dress, of course. It brought out her beautiful tanned skin. As for her footwear choice, well, let's just say it was the total opposite. Jen wore a pair of expensive but colorful sandals from Sophia Webster. The heels had neon orange and green details, as well as a metallic sheen to them.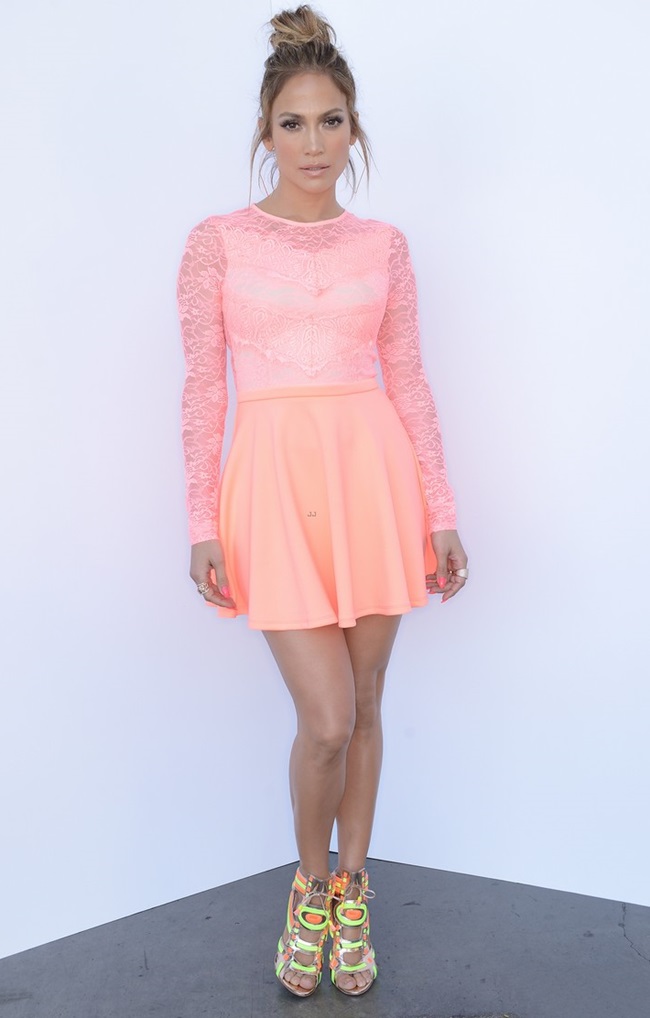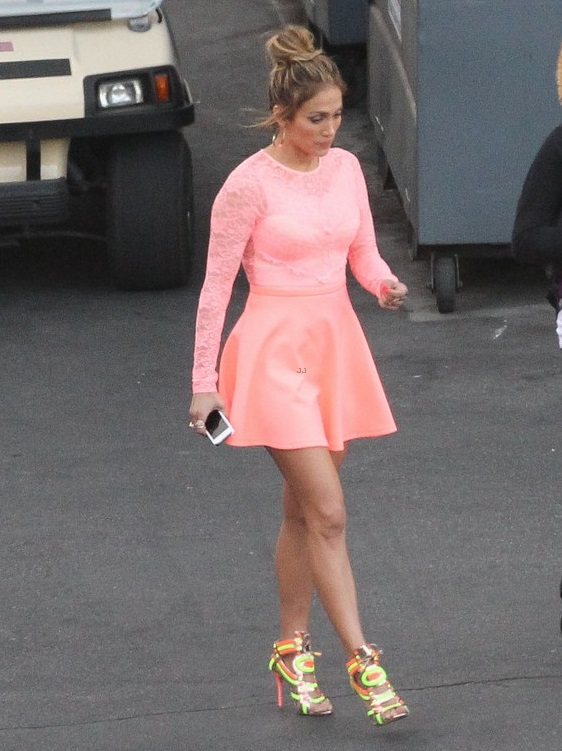 Jennifer Lopez heads to the American Idol studio in colorful sandals and a lace dress, May 7, 2014
What can you say about Jennifer's high heels this time? Trust her to always come out with a pair that stands out, right?
Here's a closer look at Jen's sandals. They feature metallic leather uppers with cutouts and neon embroidery for a tribal yet futuristic feel. These sandals also come with 4.5-inch-tall patent heels and lace-up closures on the back: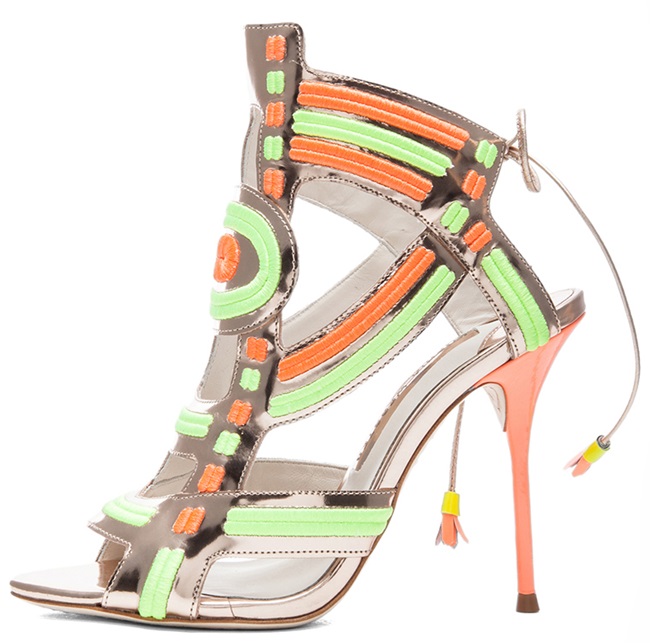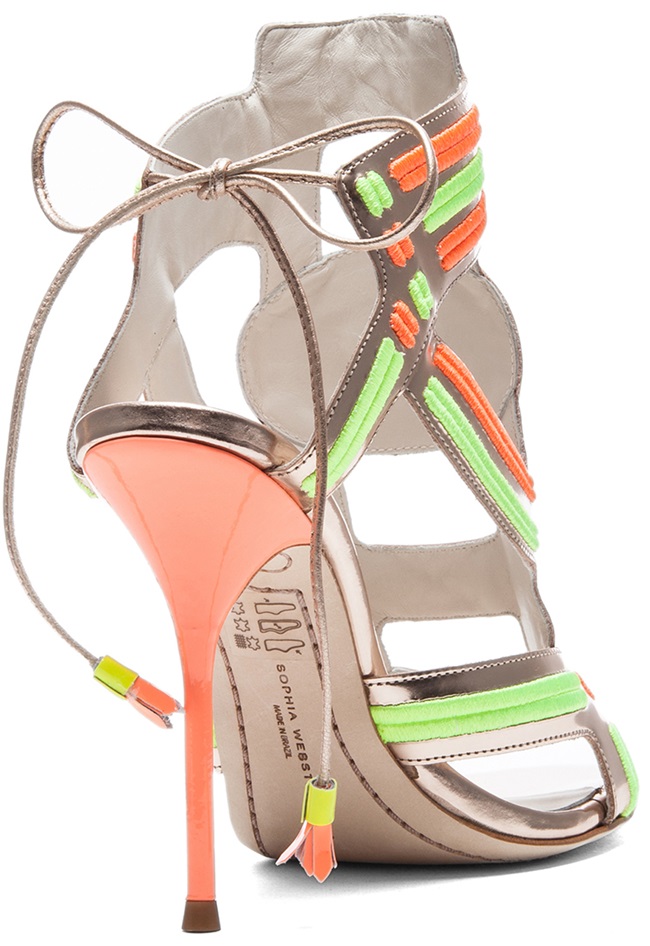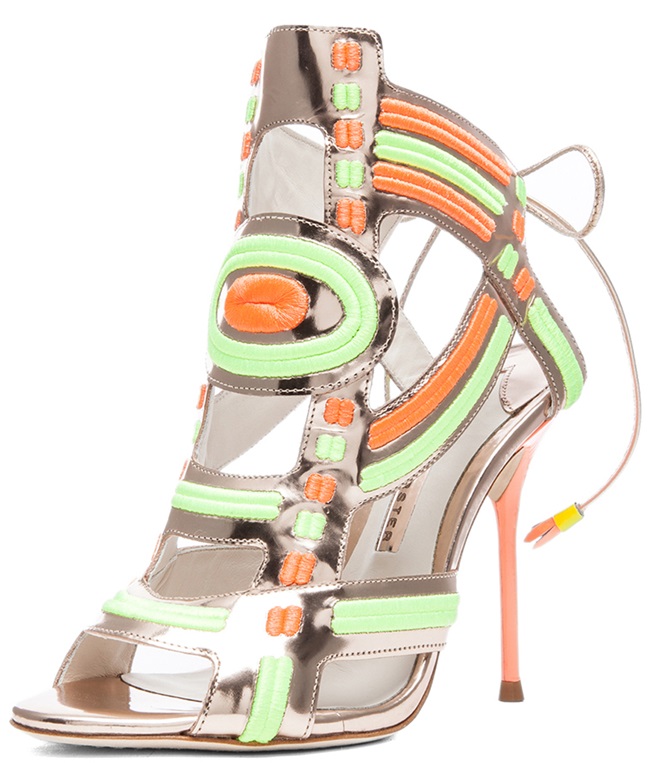 Sophia Webster Phoebe Leather Sandals, $441 (was $735)
W-O-W.
If you want Jennifer's shoes, you can score them over at Forward. They're currently on discount, down to $441 from $735.
For those on a budget, I'm sorry I couldn't find anything similar to Jen's Sophia Webster Phoebe sandals. However, if it's the play of neon colors you love, you may want to consider these ankle-strap heels from Chinese Laundry. The La Paz are crafted from colorful fabric printed with tribal-inspired patterns. They also feature 4-inch-tall self-covered heels.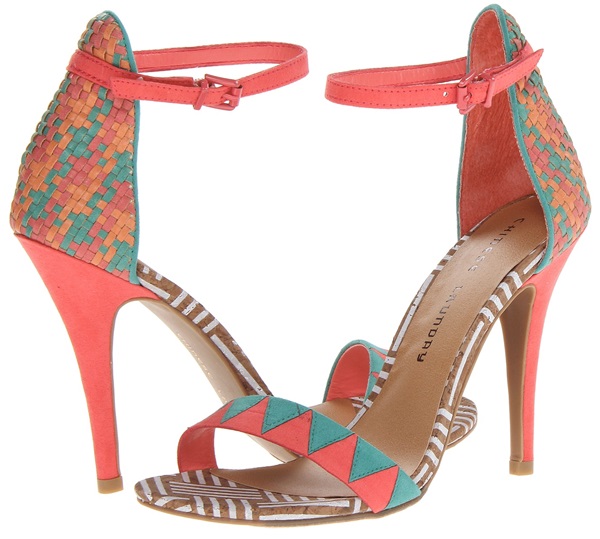 Chinese Laundry La Paz Sandals, $60 ($80)
What I like about these shoes is the play of colors and patterns. Of course, that fact that they're also on sale at $60 means they're definitely worth grabbing.