I think Jennifer Lopez just outdid herself in the looking-good department. The American Idol judge was spotted sporting another standout look last Wednesday (april 23), while heading to the AI studio for a taping. Jen wore jewel-toned metallic separates for the occasion — a zigzag-hemmed short metallic purple skirt and a bronze-hued button down — then finished the combo with multicolored strappy sandals that were anything but classic. The shoes were freaking gorgeous, and I couldn't help but stare at them.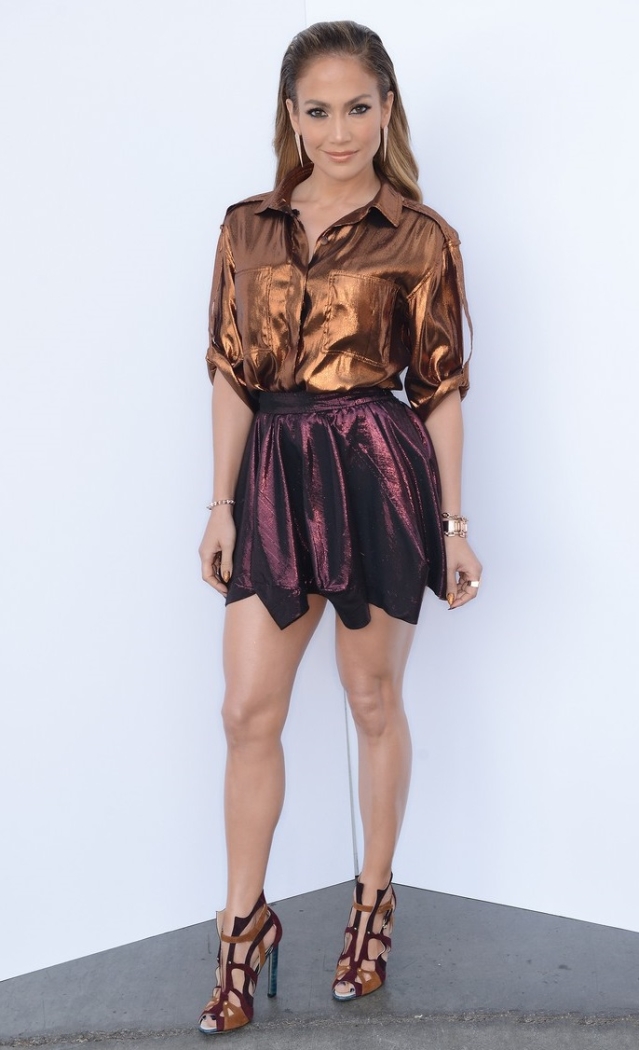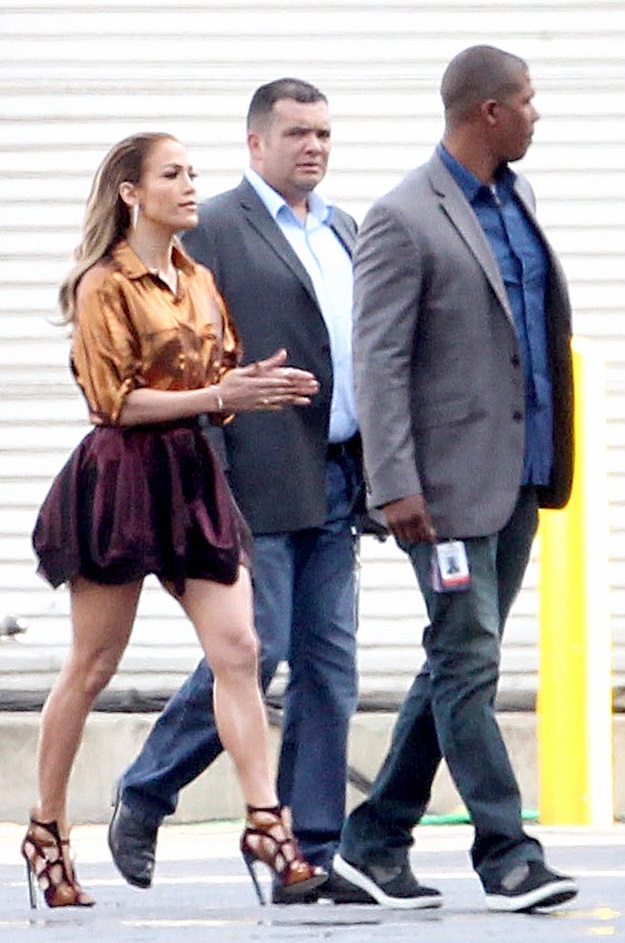 Jennifer Lopez heads to another taping of American Idol in West Hollywood, California, April 23, 2014
Stunning. Unbelievably stunning. She looks really good here. And those shoes! Oh those shoes. They're simply phenomenal!
For those wondering, Jen's sandals are from Brian Atwood. They're called the "Rhea". I think they're from a previous season because you can't find them online save for a few sizes of the black version, which you can score over at FarFetch. Here's a closer look at those shoes: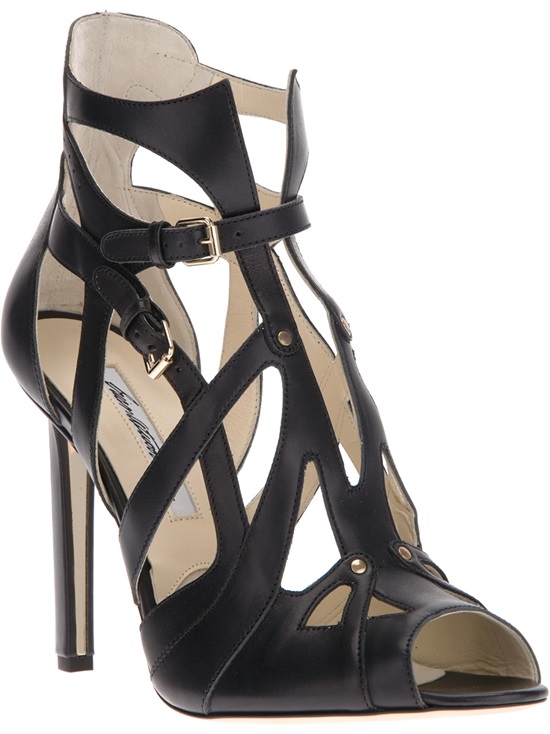 Brian Atwood Rhea Strappy Sandals, $722.50 (was $903)
It's an extremely strappy pair that follows the bootie silhouette. If you look closely, you'll find that the straps actually overlap each other so you get the illusion of cutouts. Another distinct detail would be the deep V cut that goes through the center of the shoes. Because of this "indentation", the sandals are a lot more flattering to wear compared to, say, classic cage sandals.
Jennifer's pair comes in 3 different shades of suede leather mixed with exotic-skin-wrapped heels. It's a variant that's sold out, but you can still grab the black version online if you want them.
I actually tried to find something similar that wouldn't cost too much, but unfortunately couldn't find any. In terms of the mutli-colored strappy effect, these options from Alexandre Birman look really promising. The only issue is they will cost you almost $600. Think they're worth it?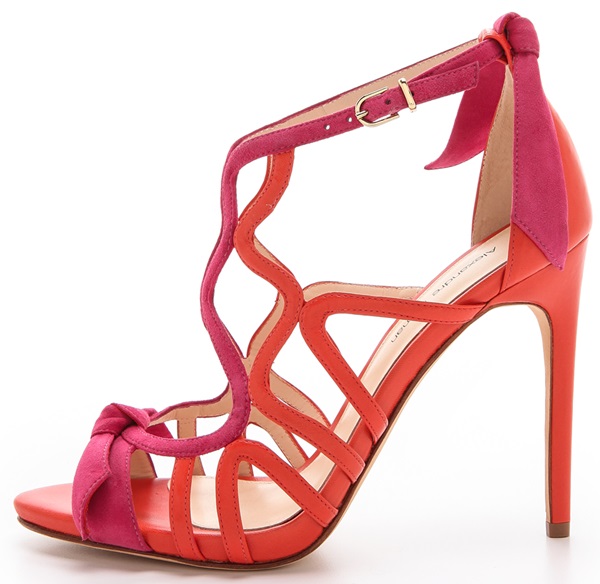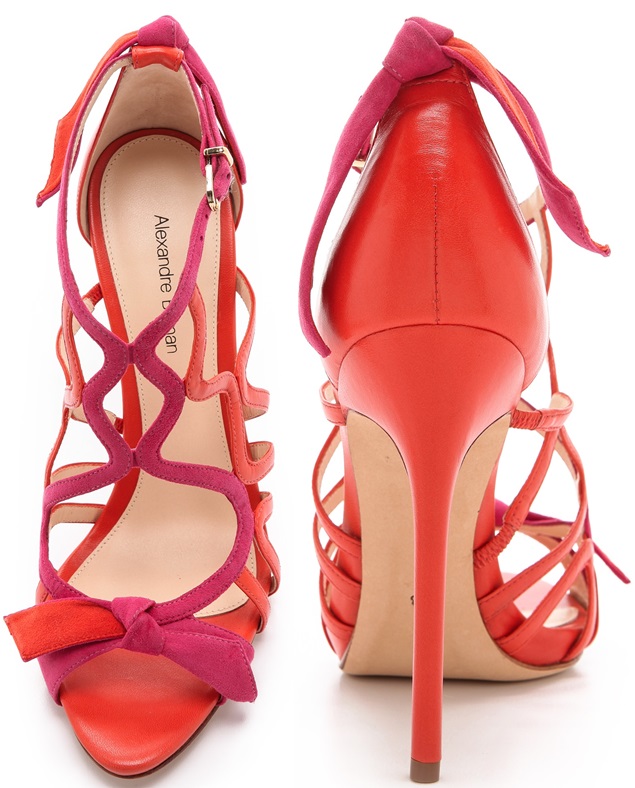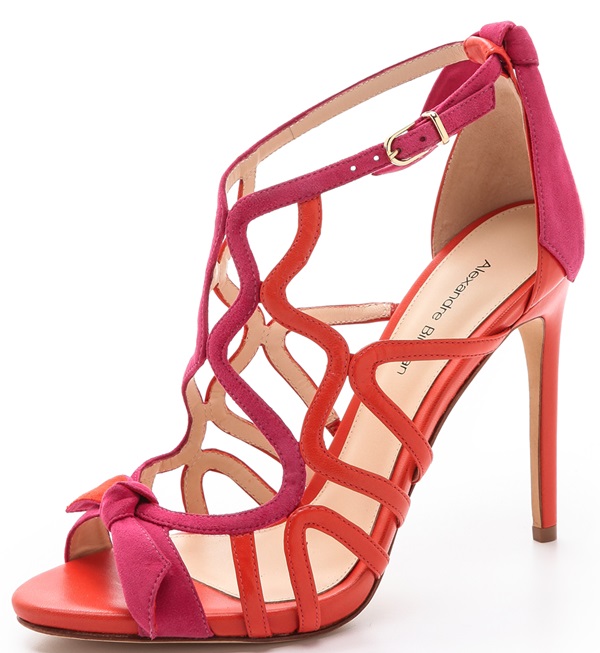 Alexandre Birman Caged Stiletto Sandals, $595