In case you haven't heard, Jennifer Lawrence is reportedly dating Coldplay frontman and Gwyneth Paltrow's ex-husband, Chris Martin. Rumors started swirling a couple of months ago. And now, tongues are likely to wag even further after Jennifer was spotted leaving the Coldplay concert held in Los Angeles on Wednesday night. She was escorted out of the venue by two men, and she kept her face covered with a purse. Sadly, the papz didn't miss the Hunger Games actress and immediately took advantage of the situation.
For the occasion, Jennifer wore a black crop top and a long skirt detailed with a thigh-high slit. She kept her short hair loose and accessorized with stacks of bracelets plus a silver pendant necklace. Capping off the outfit were  a pair of black lace-up heels. Check out JLaw below and tell me what you think of her style: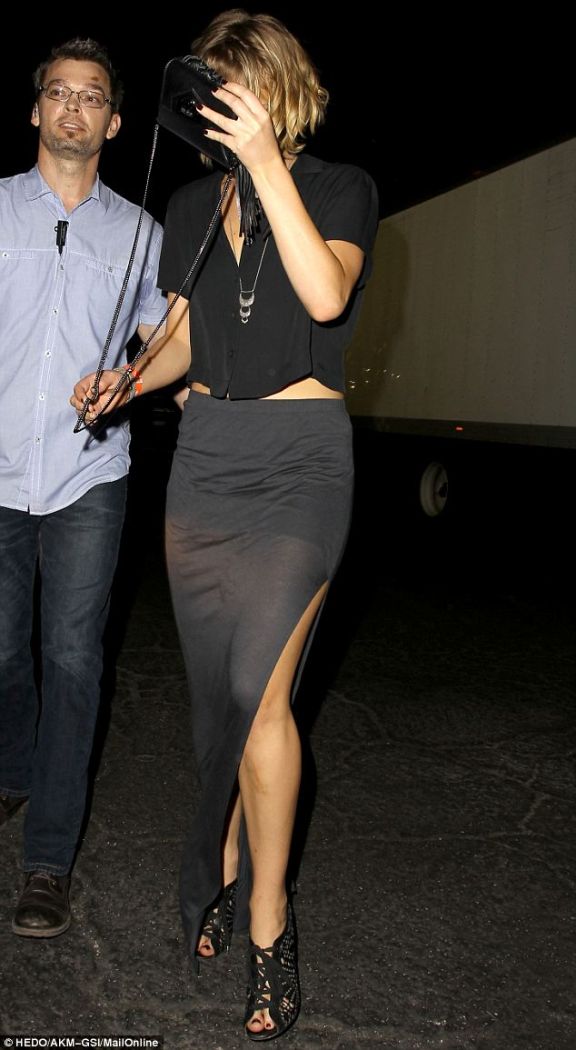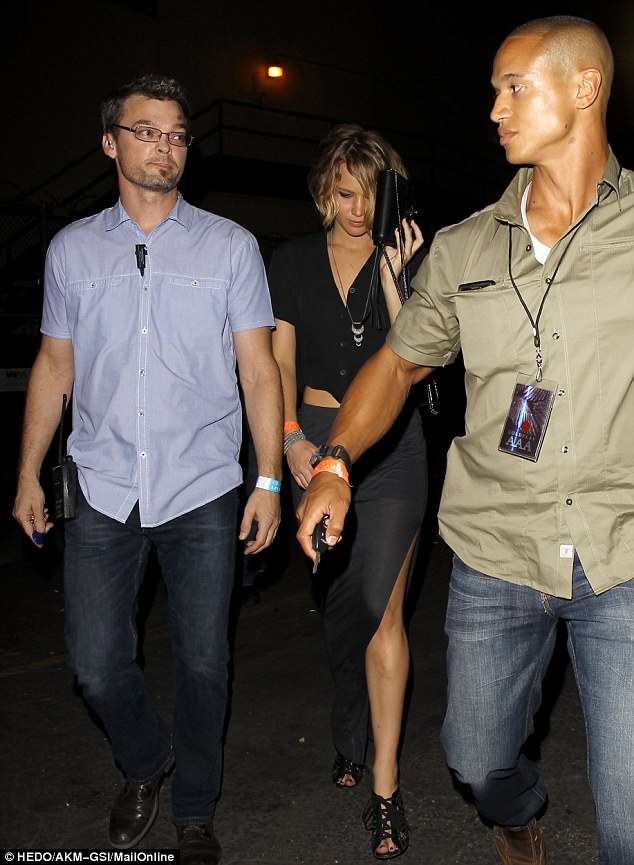 Jennifer Lawrence leaves the Coldplay concert held in Los Angeles on Wednesday night, September 17, 2014
Well, do you like the pairing she put together for the concert?
While I can't say I'm a fan, I must admit it's actually kind of sexy, yes? The snippets of skin make it an appealing getup. Other than that, however, I honestly wish she wore a different top.
But then again, let's forget about Jennifer's top and focus on her shoes instead. Now those lace-up sandals look interesting. Would your agree? They seem really intricate, especially with the tiny cutouts on the sides. Any idea where she scored the pair?
I did a quick lookup but couldn't find any details on Jennifer's sandals. But if you want to channel your inner JLaw and rock her look, try these cutout lace-up heels from Nine West, Kate Spade, and Stuart Weitzman instead.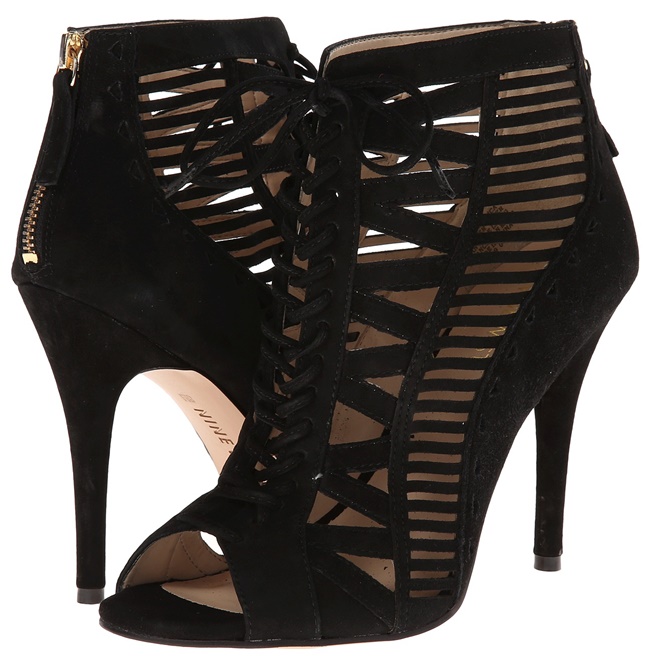 Nine West Angellica Lace Up Sandals, $119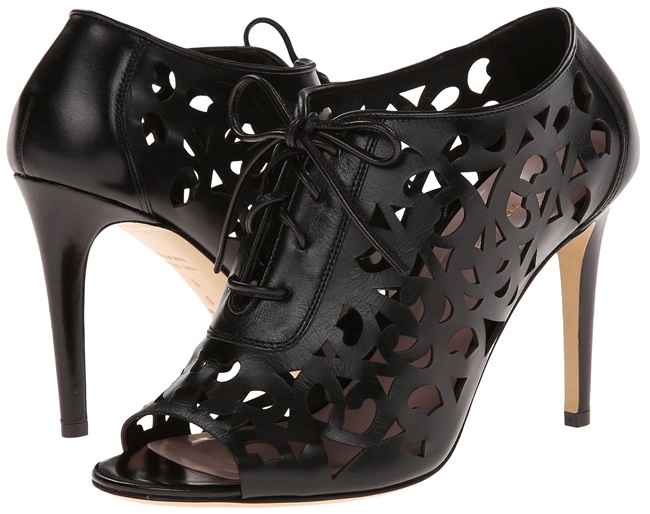 Kate Spade Izarra Lace Up Sandals, $398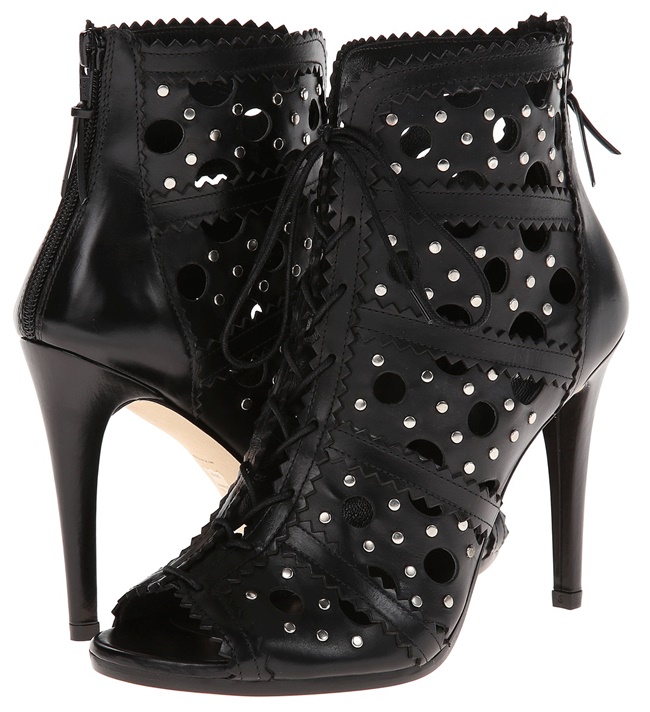 Stuart Weitzman Cagey Sandals, $498
Pair your choice of heels with a black top and a slitted maxi skirt and you're all set. For those of you who are interested, Jennifer's maxi skirt is from Helmut Lang.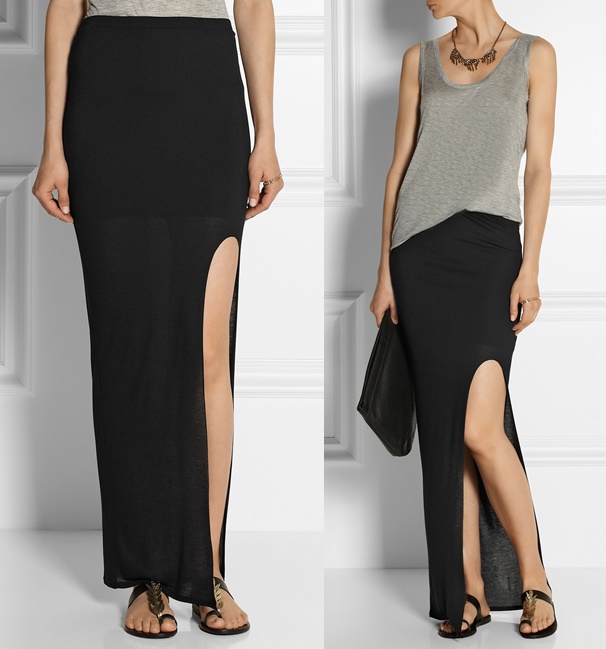 Helmut Lang Split Side Maxi Skirt, $210