One star I find really beautiful is Jennifer Connelly. Her classic face is completely stunning. She actually reminds me of old Hollywood screen sirens like Elizabeth Taylor and Grace Kelly. Of course, she isn't as curvaceous as any of them.
Jennifer has an extremely slender figure, even after having several kids. At the premiere of her latest movie, Noah, in Madrid yesterday, she showed off her trim physique by slipping into a short but exquisite creation from Giambattista Valli. The dress was made of mint green sheer lace decorated with leafy patterns. She accessorized it quite well with a statement necklace and nothing else. Capping off her outfit were a pair of simple ankle strap sandals that were sleek and sexy.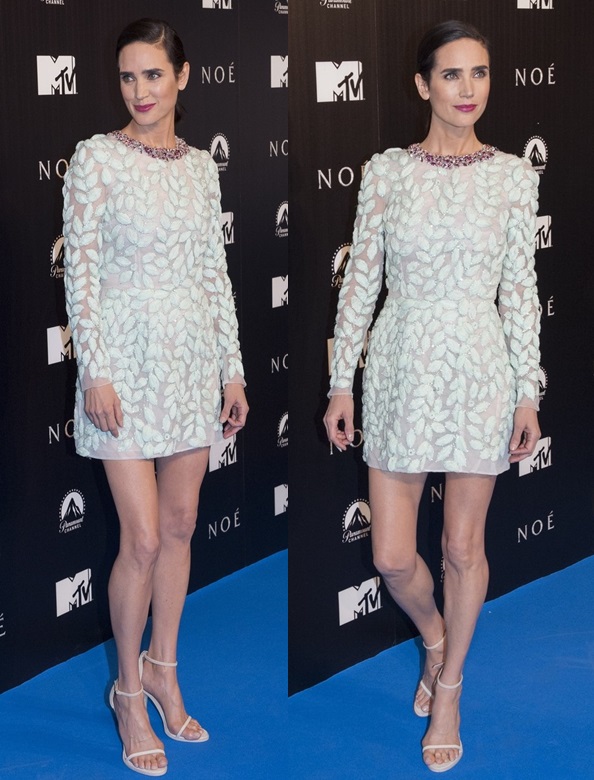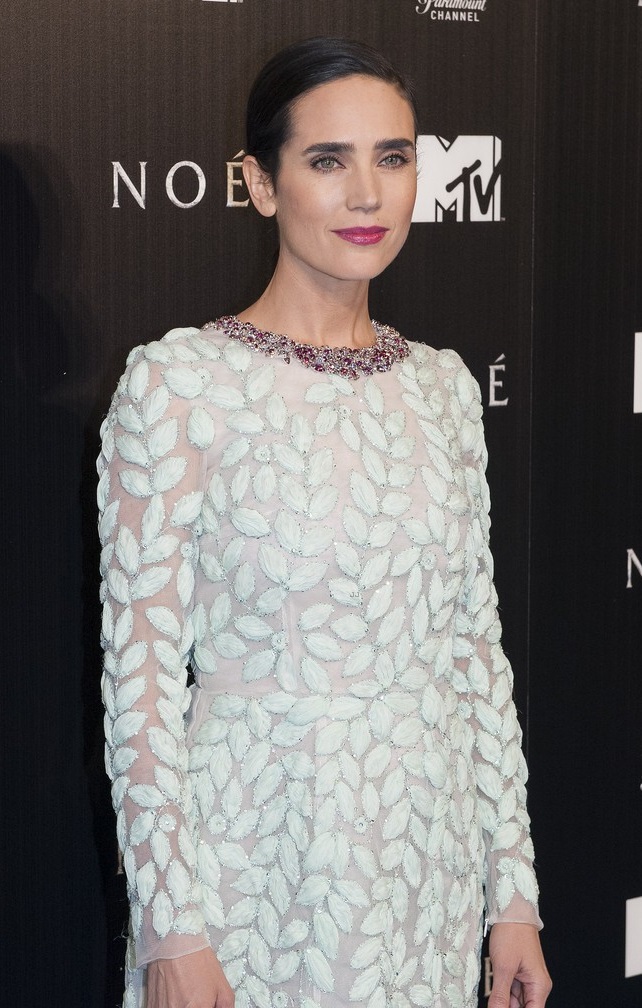 Jennifer Connelly attends the premiere of "Noah" in Madrid, Spain, on March 17, 2014
How do you like Jennifer's latest premiere outfit? She looks amazing, doesn't she?
I love how she complemented the frock with stunning jewelry and barely-there heels. She managed to strike the perfect balance with the mix. I don't think any other pair (of shoes) could have worked with the dress. Can you imagine how she would have looked had she worn a more elaborate set of heels?
Jennifer's ankle-strap sandals are from Stuart Weitzman. I'm sure you've seen them before. They're called the "Nudist", a style that is actually a celebrity favorite. Here's a closer look at those sandals in satin white and black for you: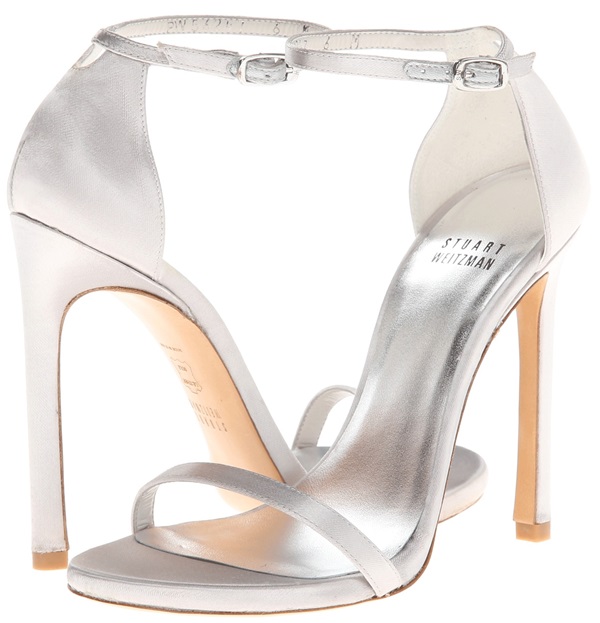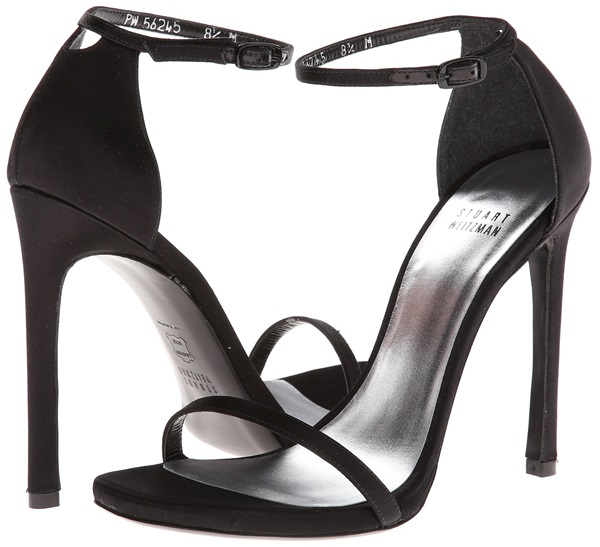 Stuart Weitzman Bridal Collection Nudist Sandals, $385
Much like Manolo Blahnik's famous "Chaos" sandals, these shoes feature thin straps at the toes and ankles, self-covered heel cups, and slim heels that run at 4.5 inches tall. The Nudist also comes in many renditions, from classic black to nude suede, and from satin to metallic.
Several stores offer these shoes online. A couple worth mentioning would be Neiman Marcus, Shopbop, and Zappos. They retail at an accessible $385, which is actually a good thing because that means they're more attainable compared to, say, those sandals from Saint Laurent. So will you grab a pair today?