Jennifer Aniston will forever be the cool-girl-next-door to me. It's the vibe you get from her. And it's the same vibe you see when she's off duty — more specifically, when she dresses down to run errands.
Last Thursday, the actress was spotted looking fabulously chic while out and about in New York City. Jen wore a pair of white boyfriend jeans and paired the bottoms with a black fitted top for the casual outing. She then dressed up the combo with a really cool hat, a shoulder bag, and some flat black leather slides. The look she put together was easy, effortless, laid-back and completely summer appropriate. In fact, it's an ensemble that you're likely to copy this season. Check her out below so you can understand why: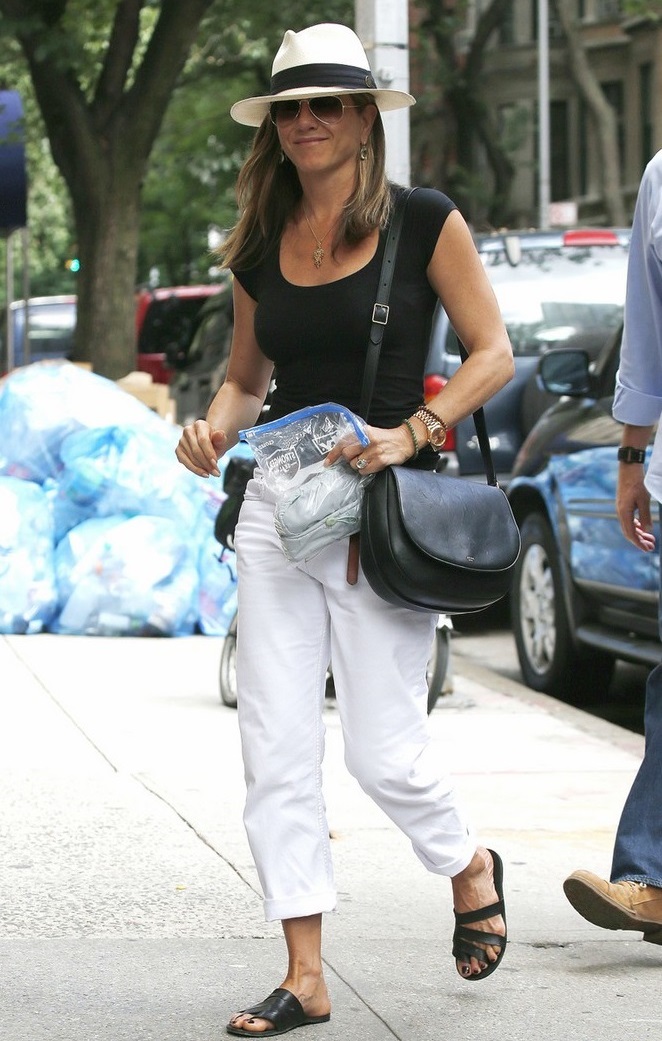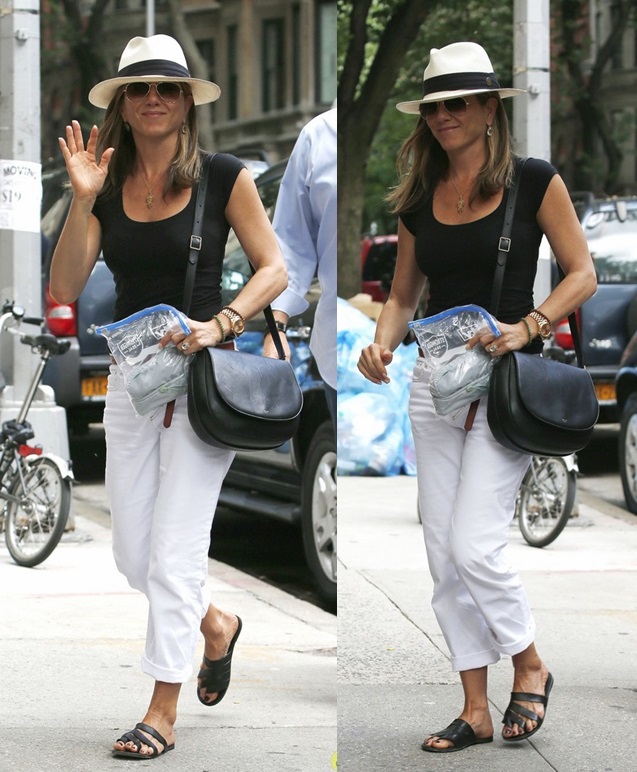 Jennifer Aniston heads to a doctor's office in New York City, on June 26, 2014
See.
I think the hat and sandals did the trick. Without the two, the whole outfit would have just been, well, plain and ordinary. Would you agree?
The great thing about Jen's latest street style is that anyone can pull it off; and it is fool-proof. You don't have to be slender, and you certainly don't have to be a genius to be able to cook up the same outfit. Just make sure you grab the key pieces.
A fitted black tee and loose white jeans are articles that are easy to find. The same goes for the hat. And as for Jennifer's strappy slides, those are from a label called Marsell. They feature toe rings and multiple bands at the vamps. They're obviously very comfy and perfect for summer. If you can afford the $665 price tag, feel free to order the sandals over at Barneys.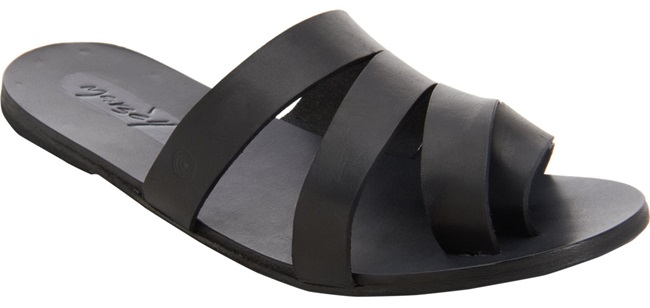 Marsell Multi Band Thong Sandals, $665
For those on a budget, don't feel so bad. You can try these substitutes from Ancient Greek Sandals instead. These feature slingback straps unlike Jennifer's slides. However, they will only set you back a more accessible $220: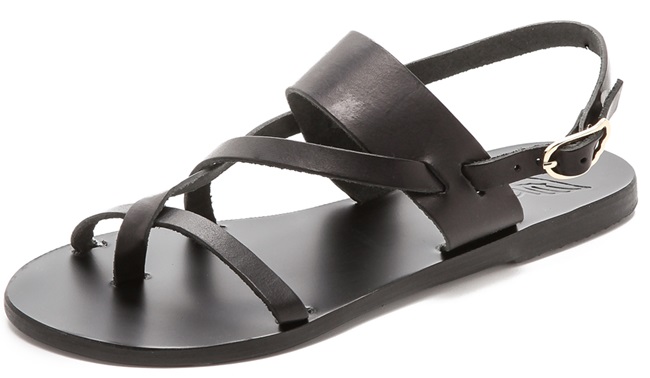 Ancient Greek Sandals Alethea Sandals, $220