Here's why Channing Tatum married Jenna Dewan — because she's freakin' hot!
Jenna was insanely gorgeous as she attended the second season premiere of her TV series, Witches of East End, which was held during the 2014 Comic-Con festivities last Thursday (July 24).
For the occasion, the actress chose a textured monochromatic floral frock detailed with a deep neckline and a tea-length hemline. The piece flattered her figure fabulously and she had never looked better. Complementing the outfit were equally textured ankle-strap sandals that gave her the perfect height boost. Simply put, Jenna looked perfectly fabulous for the evening.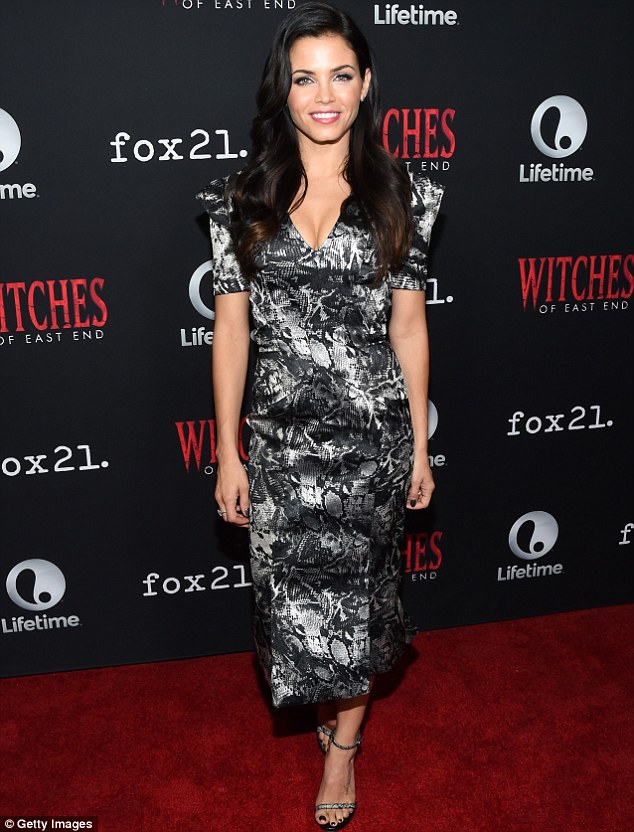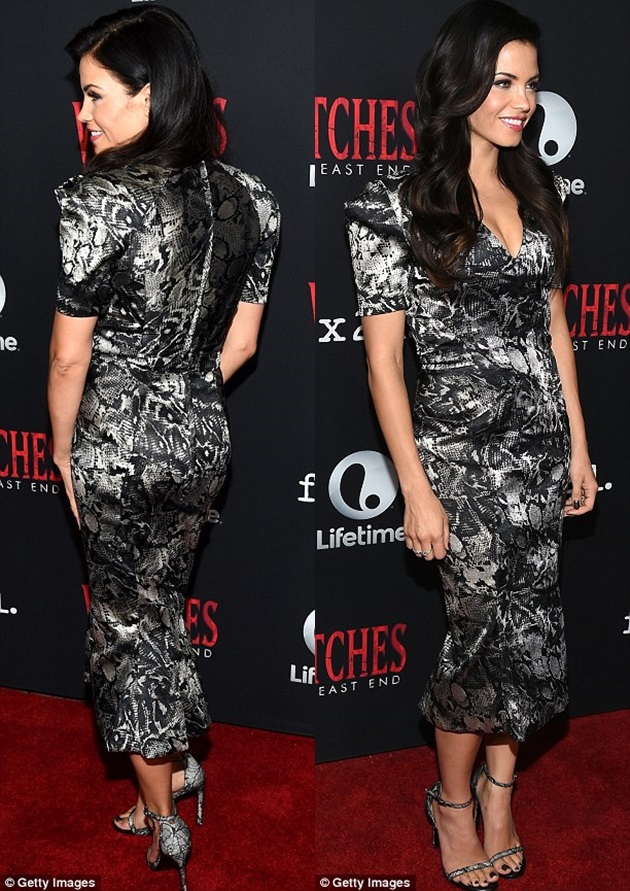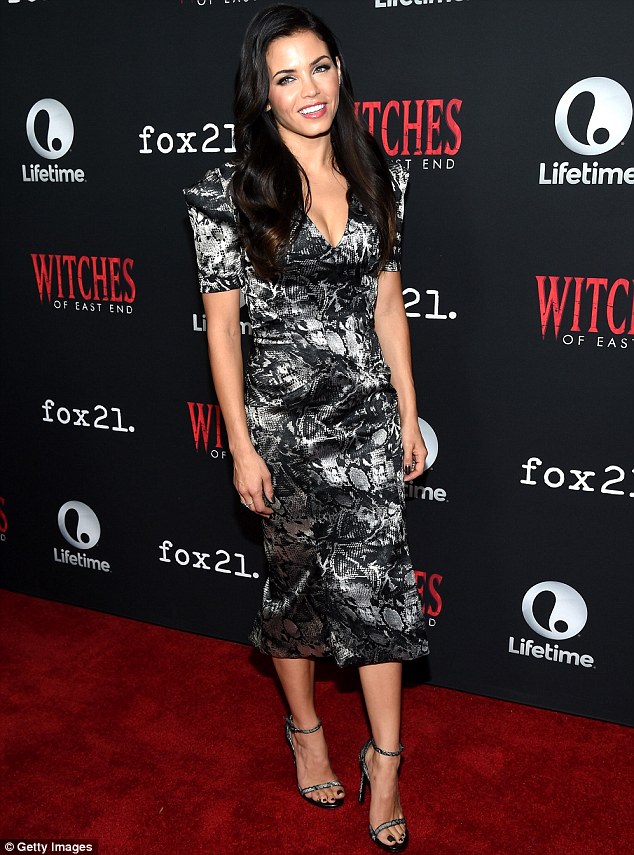 Jenna Dewan attends the second season premiere of Witches of East End during the 2014 Comic-Con held in San Diego, California, on July 24, 2014
Wow, right?
Her makeup looks flawless and the texture-on-texture combination looks divine. It doesn't look overdone, thanks to the monochromatic palette.
I've yet to get the details on Jenna's dress, but based on the pictures, what I can tell you is that her shoes are very similar to these lace-covered Stuart Weitzman Nudist sandals.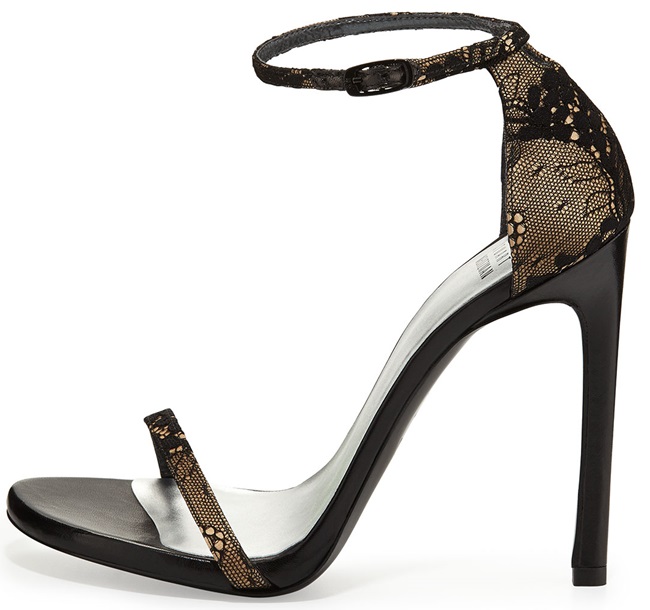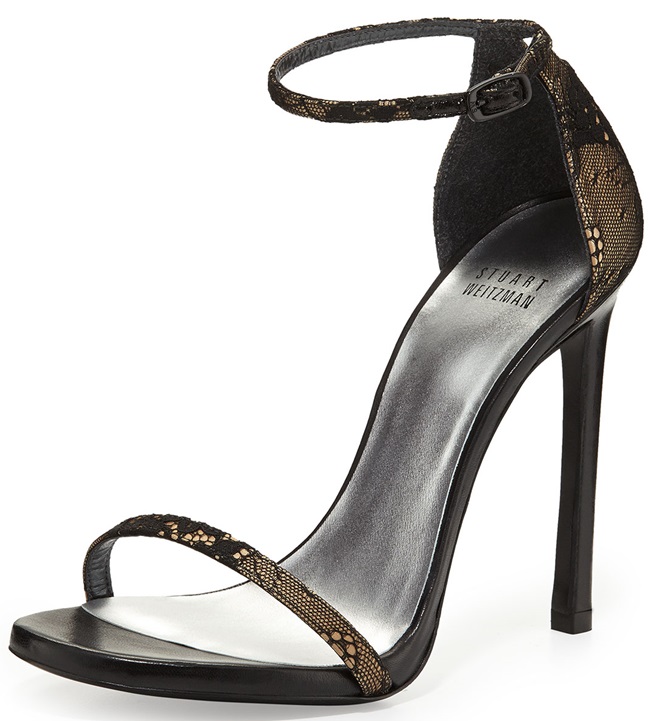 Stuart Weitzman Nudist Sandals in Black Lace, $385
She has worn other colors of the same style in the past, so I wouldn't be surprised if she purchased another variant just to match the dress. She's obviously a fan of the sandals, much like other celebrities are. In fact, I'm not surprised why a lot of women fancy the Nudist. They're sexy, simple, elegant, and they aren't as expensive as other designer sandals. You basically get quality and value for money when you buy them.
To purchase the Nudist, simply search for the pair online, or click on the buy button below.