Of all the ladies who wore scarlet red to the 2014 Emmy Awards yesterday, one celebrity made me do a double take — January Jones.
The actress arrived at the event in a fiery red strapless frock from Prabal Gurung that was detailed with a high-low hemline. She probably wanted all eyes to be on her because she teamed the dress with black strappy pointy pumps. You know, the kind of shoes you simply cannot ignore because, well, they're soooo strappy.
Truth be told, January's dress almost blended into the red carpet. But thankfully, the gown's textured fabric and the black panels on the bodice (of her gown) kept it from doing so. Of course, her shoes were the ones that really made the difference.
Check out January below to understand why: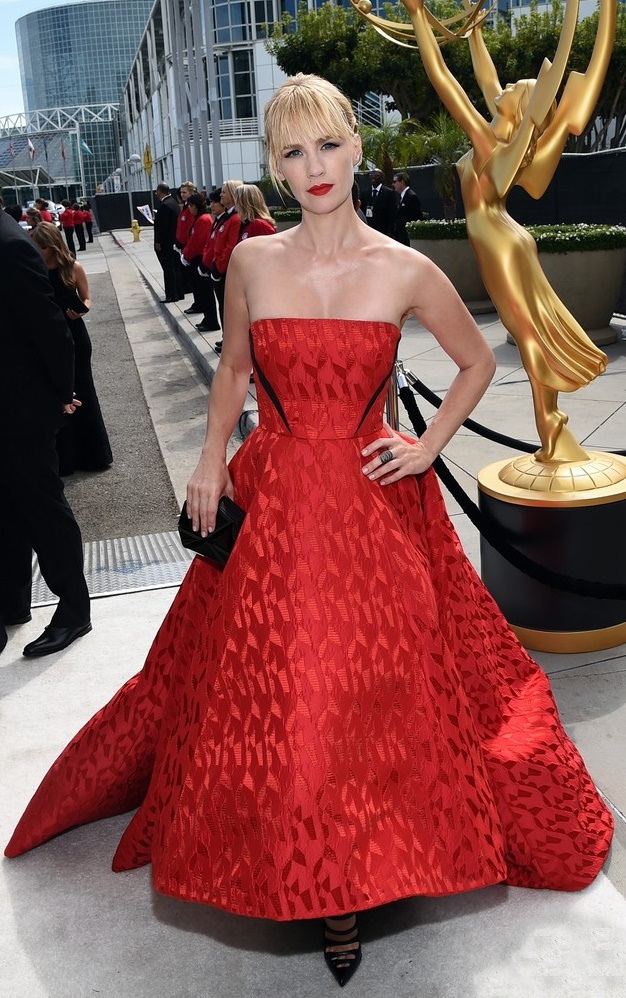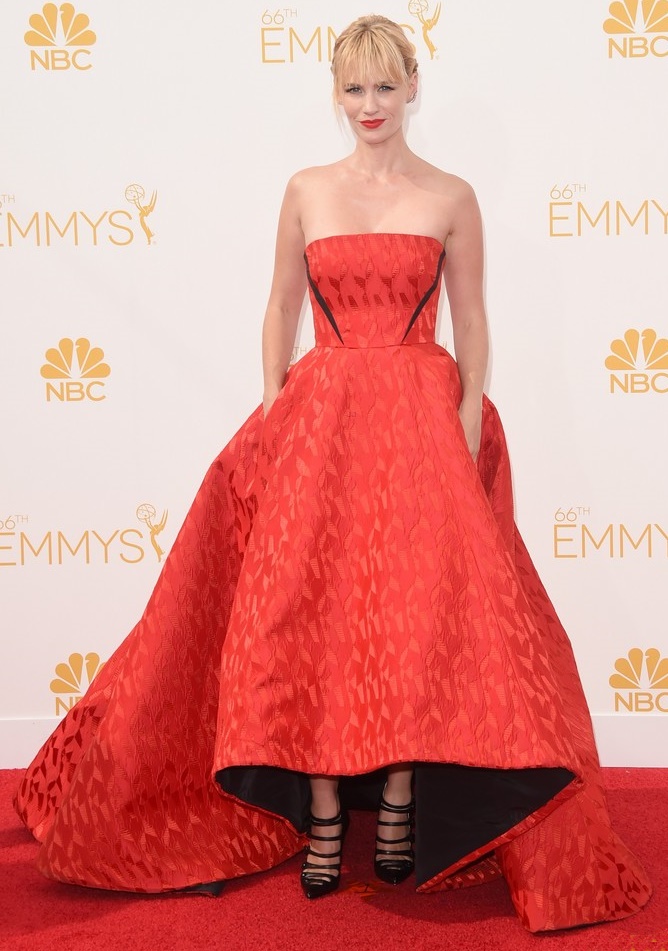 January Jones stands out in her red strapless gown and strappy pumps at the 2014 Emmy Awards held at the Nokia Theater on August 25, 2014
See. Like I said, you can't help but look at her shoes because they're quite distracting.
That said, what do you honestly think of January's outfit, hit or miss? Did she wear the right heels for the dress, or should she have chosen a different pair instead?
Honestly, I personally like this combination. It's unexpected and it looks fierce.
January's strappy pumps are the Christian Louboutin Viennana, a style that is both vintage-inspired yet modern and sophisticated. Whether you see these shoes as booties or pumps, that's entirely up to you. One thing is for sure, though, they're seriously sleek and sexy: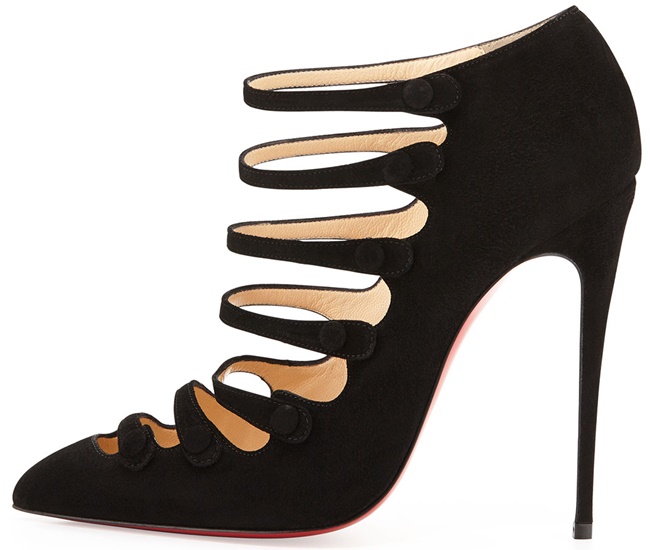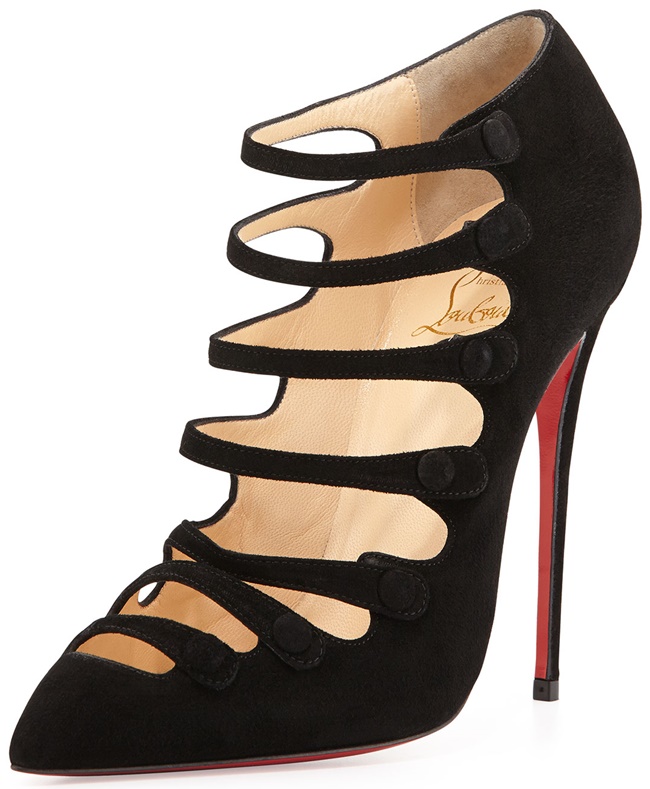 Christian Louboutin Viennana Strappy Pumps, $1095
So will you wear the Viennana the way January Jones did, or would you rather go for a different kind of red carpet look?
If you want a pair, you can easily score the Viennana online. These shoes feature ultra slim 4.25-inch-tall heels, button snap closures at the straps, and a sexy pointed toe to design. Price to own is a hefty $1095. If you can handle the guilt of splurging that much, go ahead and order away.