Jamie Lynn Spears, Britney Spears' younger sister, got married less than a month ago. The 22-year-old actress and singer married Jamie Watson, a businessman, at the Audubon Tea Room in New Orleans.
The two made their red carpet debut as husband and wife at the ACM Awards 2014 held at the MGM Grand Garden Arena in Las Vegas Nevada on April 6.
Jamie Lynn looked super happy! She walked the red carpet in a short, printed dress.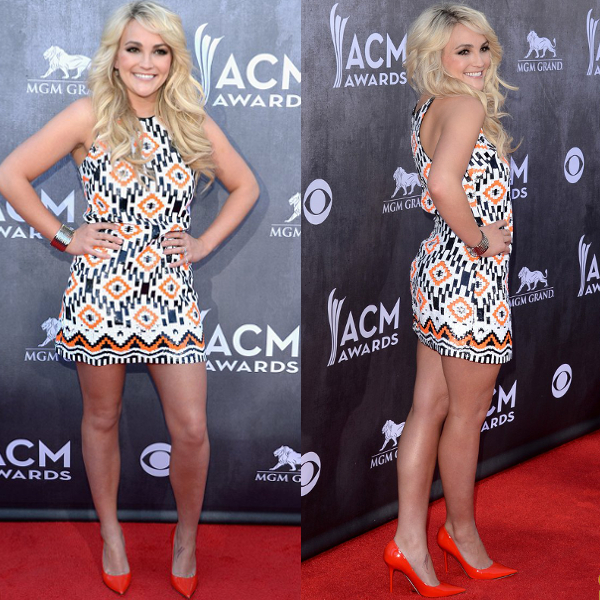 Can't tell from what brand Jamie Lynn's shoes were from. But they do look very familiar to the following B Brian Atwood shoes we found online: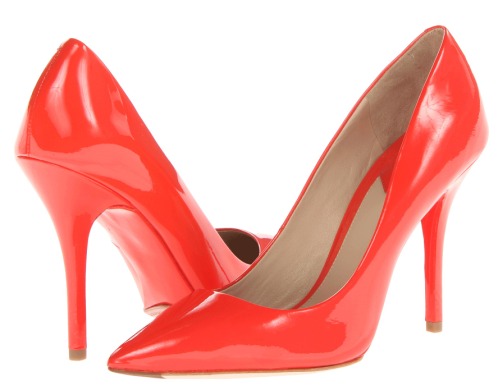 Even if Jamie Lynn's shoes were from a different label, the shoes we found would make a great alternative, right? They are readily available for purchase online. For more information on the shoes and to buy them, click on the "buy" button below!