Some of you may not know it, but Jamie Chung is also an avid blogger aside from being an actress. Much like Gwyneth Paltrow, Lauren Conrad, and Ashley Madekwe, Jamie pens an online diary where she documents her outfits, musings, and more. If you take a peek at What The Chung, you'll actually get a good glimpse of how she is as a person, not just another star from Hollywood.
Speaking of Jamie, the Sin City: A Dame to Kill For actress was spotted at the ESPN Party last week, and I couldn't help but notice her shoes — not because they were exceptional, but more because they looked like they were meant for a different outfit. Jamie wore the ankle-high booties with a beautifully detailed cropped top and a pair of cropped pants. Sadly, I found the heels really out of place. Check out Jamie below and tell me if you agree: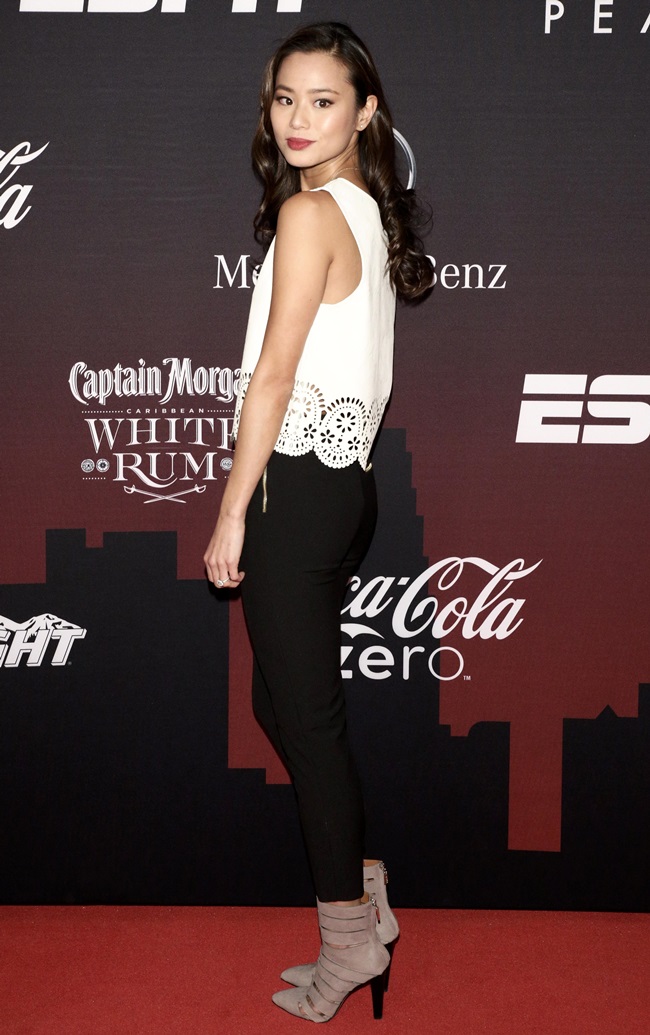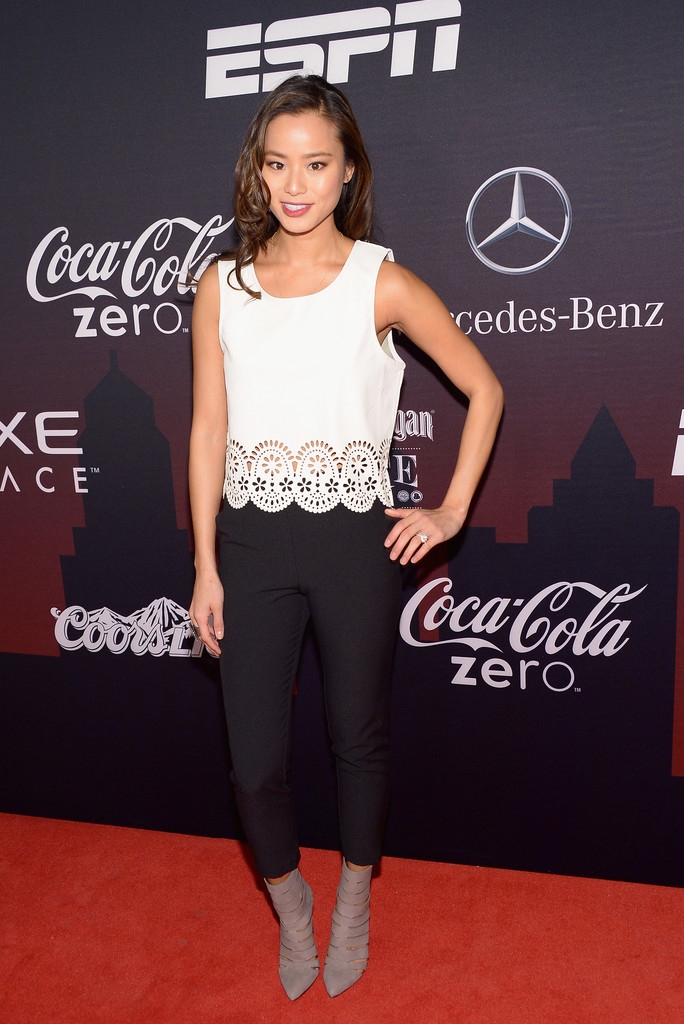 Jamie Chung attends the 2014 ESPN Party, January 31, 2014
Well, what do you think, hit or miss?
I'm not saying the shoes are ugly, though. I mean, they're actually fierce. But I think they would look better with say, a short skirt or somethin'. Would you agree?
Jamie's grey cutout booties are actually by Rebecca Minkoff. They feature 4-inch tall heels, shafts that are 6 inches high, and tiny horizontal cutouts that make the shoes look like they're strappy.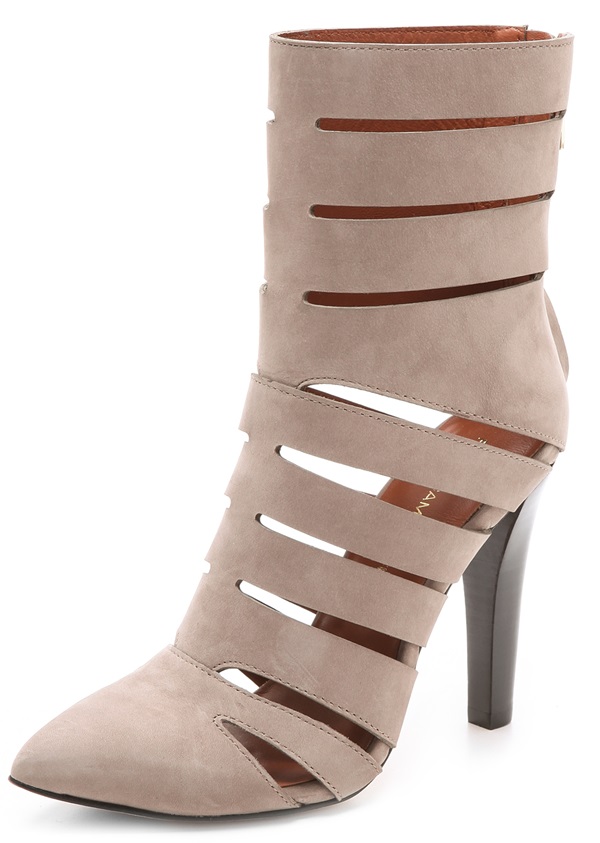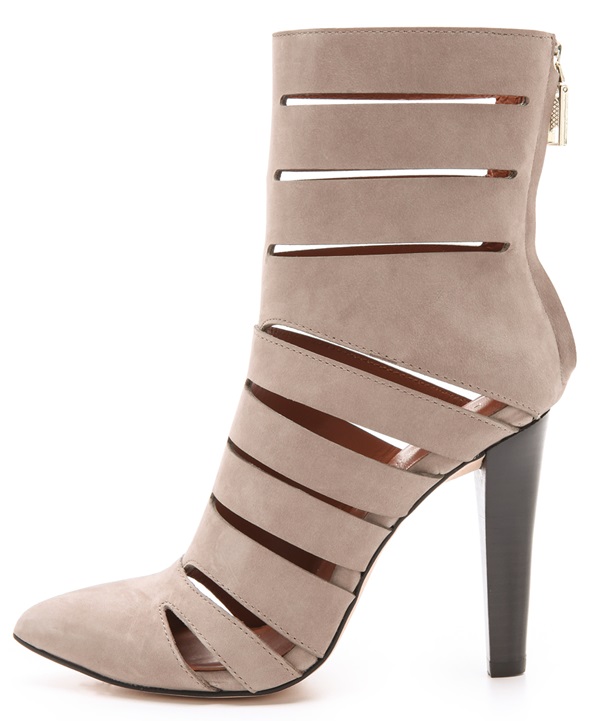 Rebecca Minkoff Derea Cutout Bootiesin Grey Suede, $395 
Are you digging these booties, or no?
The grey version is no longer available online, but the dark brown and black variants can still be had (for less) if you're interested. I would actually recommend that you grab the basic colors. They're more versatile and will give you more mileage.
Also, if I may suggest, keep it monochromatic when you're wearing these shoes. That means if you grab the black pair, wear it with black jeans or leggings so you will look taller, longer, and leaner.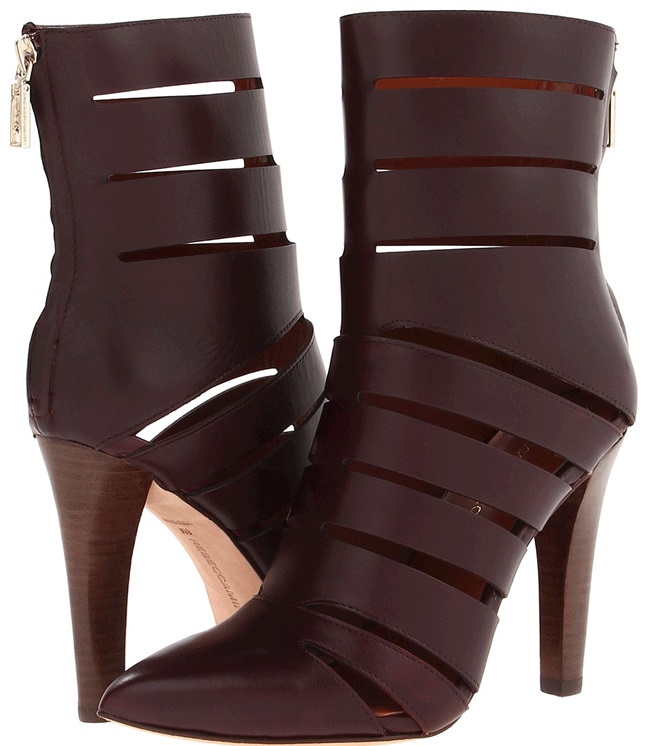 Rebecca Minkoff Derea Cutout Booties, $275 (was $395)