If you follow Jamie Chung, or if you're familiar with her work, then you probably know that the actress has a very popular blog called What The Chung. Like the usual, her blog is an online diary of musings, travels, food favorites, and  of course, envy-worthy outfits.
I have to warn you, once you start reading the blog, you won't be able to stop. Looking at Jamie's outfits alone is already quite addicting. It's page after page after page of insanely chic ensembles worth coveting. In fact, you may even find yourself wishing you could raid her closet.
Speaking of Jamie, the actress was spotted out and about in West Hollywood last Friday, and I must say, the outfit she put together for running errands was nothing short of genius. Yes, genius, because it was the perfect mix of patterns, colors, and silhouettes.
Jamie wore black-and-white shorts that were constructed like a piece origami, then paired them with a black layered crop top and a white swingy jacket. Capping off the getup were blue-lense sunnies, a striking leopard print clutch, and the most exquisite pair of sandals I've seen in a long time.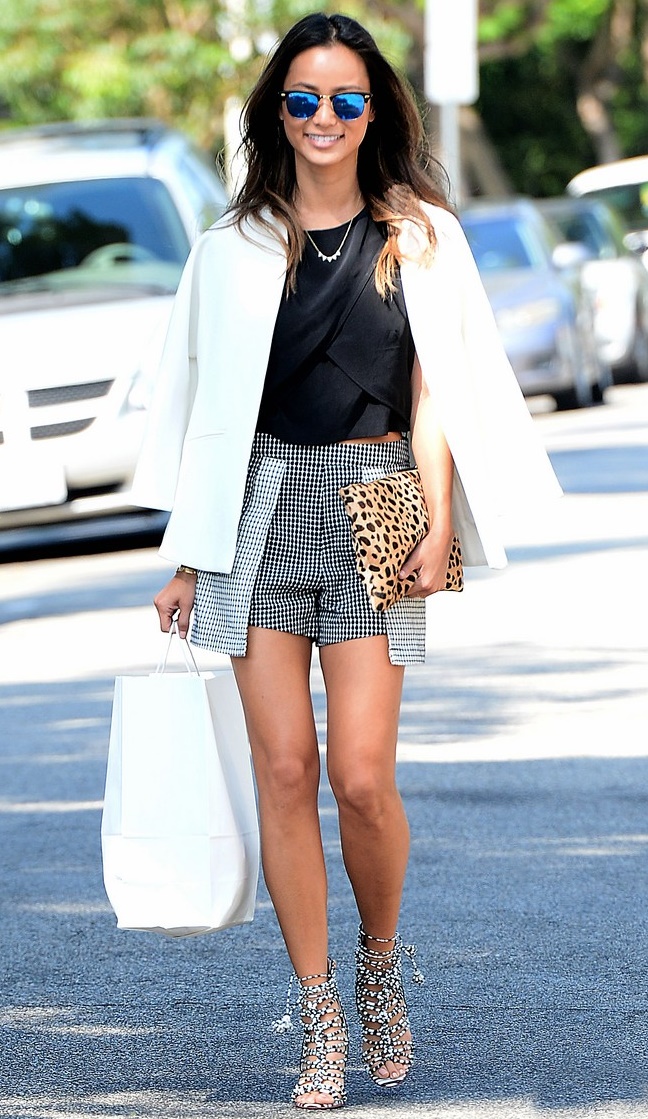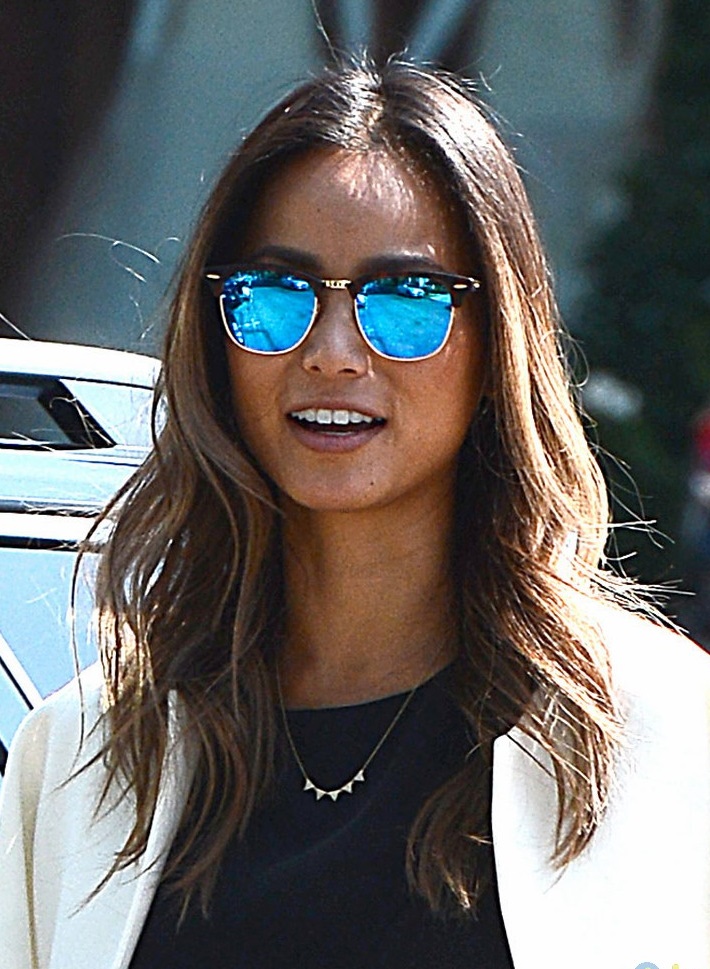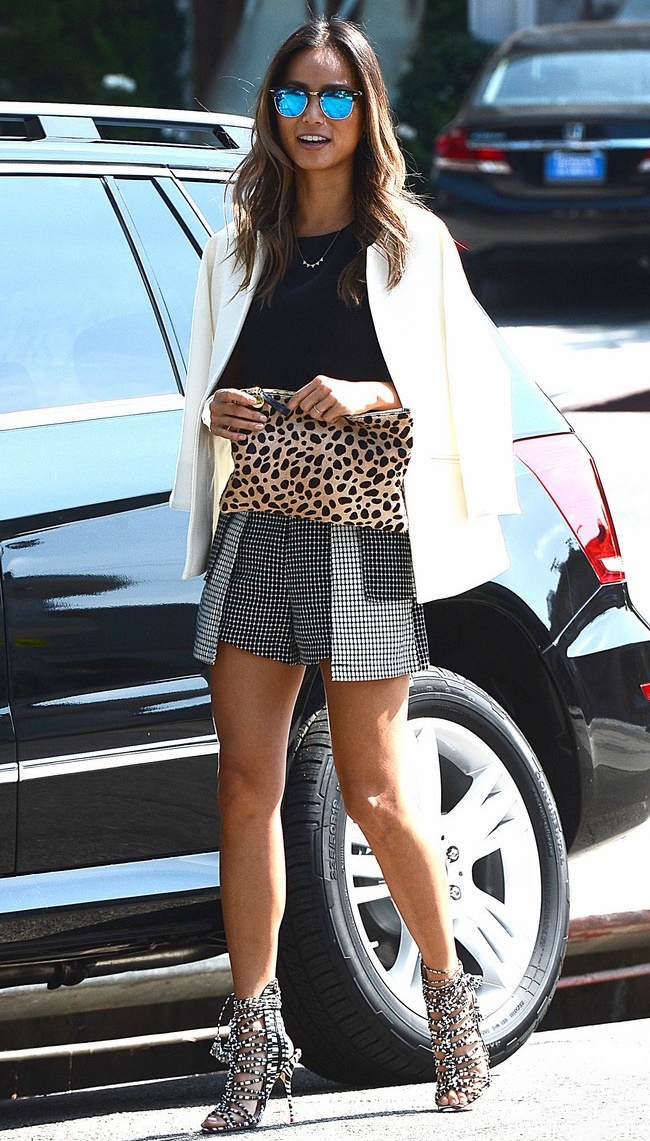 Jamie Chung looks perfectly chic in a black-and-white outfit as she runs errands in West Hollywood on August 22, 2014
Doesn't she look amazing?
I'm so in love with the outfit. The combination is so chic and lookbook-worthy. I love every single item she selected for this look, from the shorts to those oh-so fancy sandals.
A quick look-up immediately gave me the information I needed. Jamie's sandals are from Sophia Webster. They're called the "Lacey", a name that is truly befitting the style. These highly strappy shoes feature 4-inch-tall heels, zip closures along the sides, and wrap around ankle ties that make them really sexy to wear.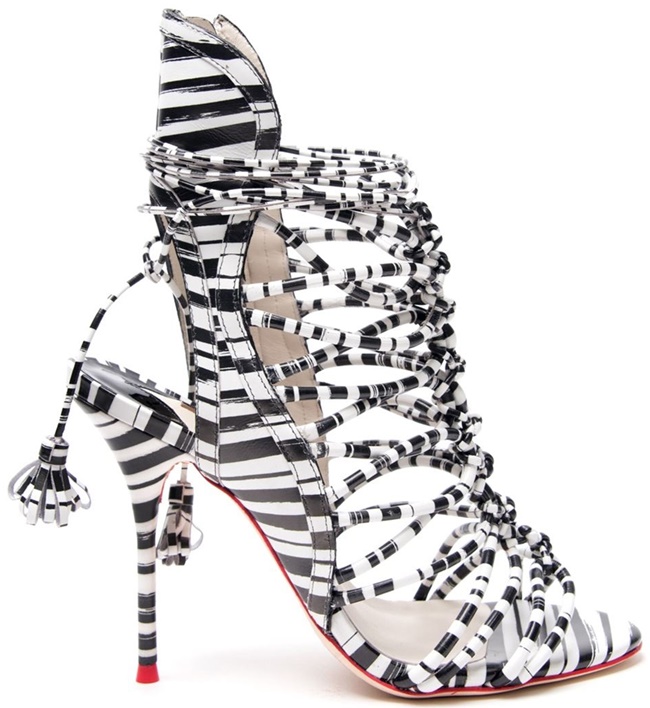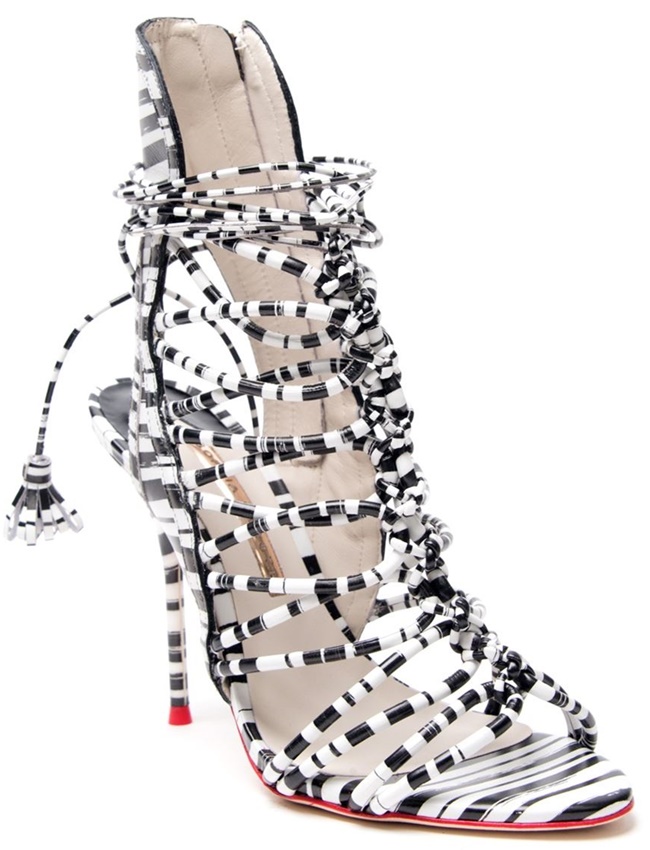 Sophia Webster Lacey Sandals in Stripe Black/White, $695
If you want a pair for yourself, you can easily find the Lacey online. They also come in nude and gold. For other colorful styles from Sophia Webster, you can visit Nordstrom.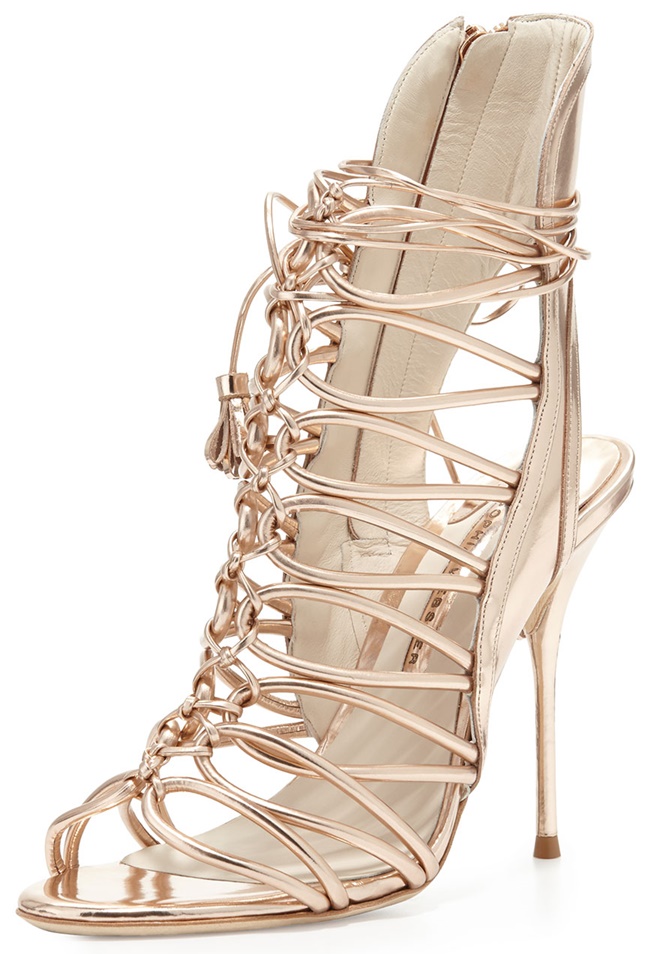 Sophia Webster Lace Sandals in Gold Metallic, $695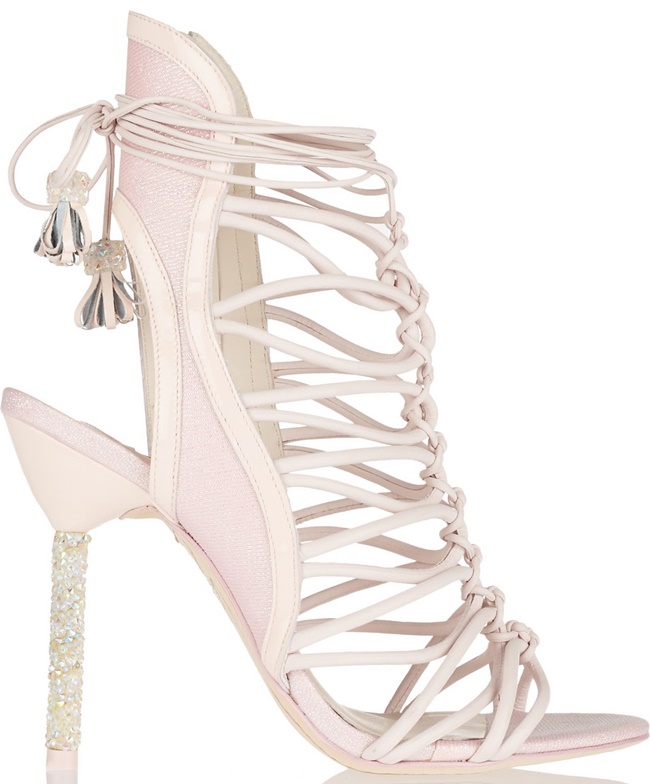 Sophia Webster Crystal Embellished Lacey Sandals in Nude, $720