We do realize that not everyone will love this look.  After all, didn't Karl Lagerfeld once say that "Florals are for middle–aged women with weight problems" ? BUT you really have to give Jamie Chung credit for always looking super cute when she steps out of the house.
Totally into practical looks for running errands, the actress wore a simple outfit to run some errands at the Bristol Farms in Los Angeles on July 9. The actress wore a pair of denim cut-offs and a floral top that totally suited her activities for the day. When the paparazzi caught up with her, the actress was picking out some flowers from a store. Cute! Without designer bags or makeup, Jamie showed us how we too can look cute by wearing some choice pieces.
Yes, she may not have looked fashion-forward or anything like that, but she was running errands so her look (shown below) was just perfect: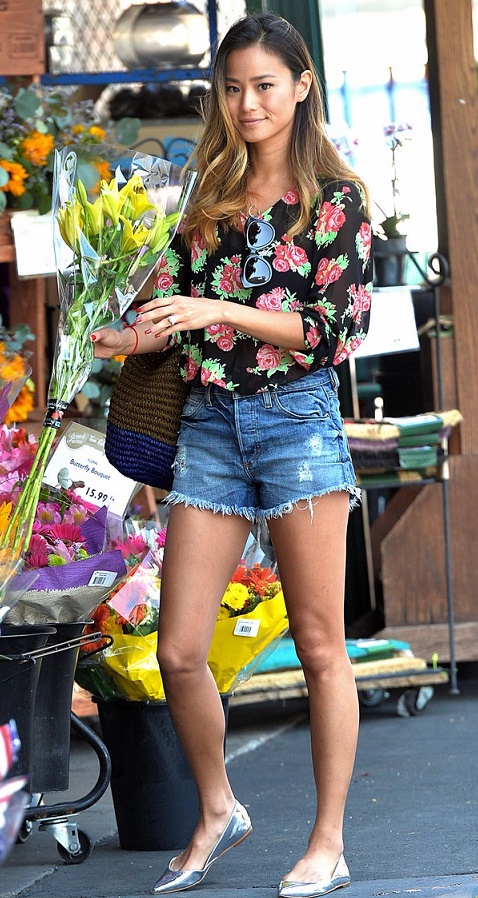 What made her wh0le look modern and not frumpy were her metallic flats. The silver shoes added just an itsy bitsy bit of posh to her outfit so that it's not completely boho. Change her shoes to fringe sandals and that would totally change the whole vibe of her look.
Jamie's shoes were from Loeffler Randall, imported from Brazil. They are made of cowhide leather.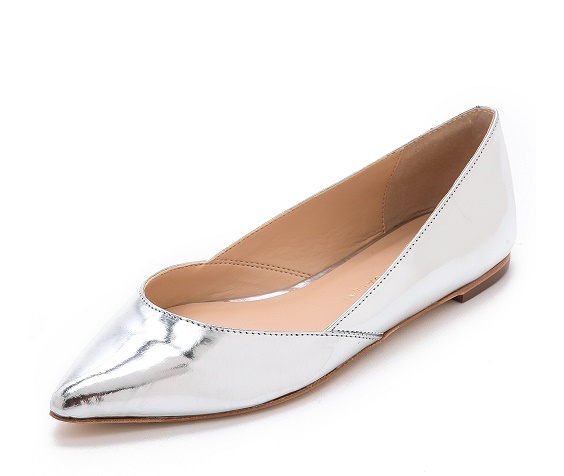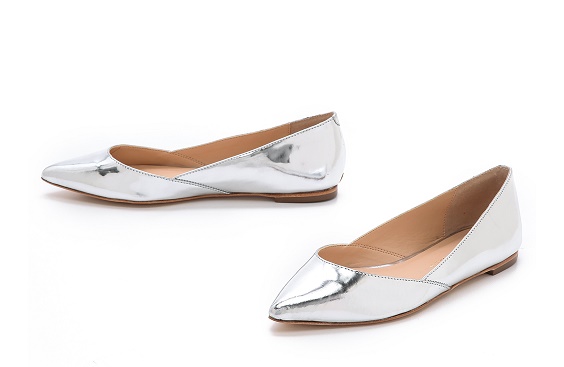 You can read up on the shoes and learn more about them by clicking on the buy button below.