Jaime King is definitely included in our best dressed celebs list (of all time). It isn't just her choices in clothes that made her our fave, it's that light vibe about her that makes her so appealing to us. We don't know squat about her personal life but she sure looks like she has a quiet and normal life.
Look at how happy and relaxed she looked 2 days before the new year when she went on a coffee run with her husband and baby: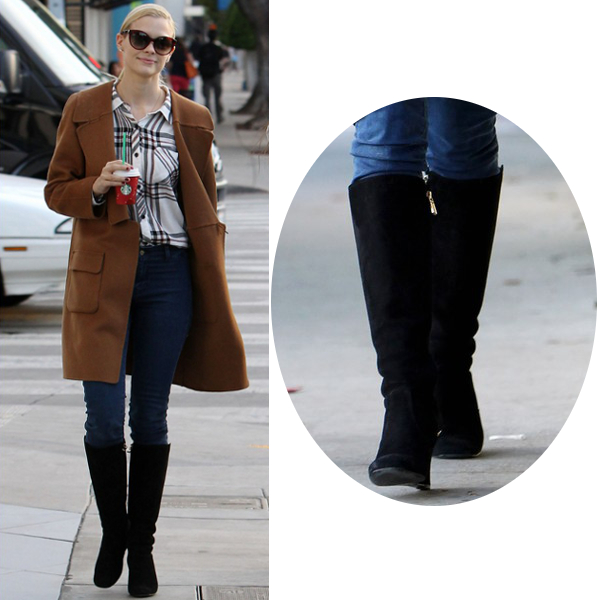 Jaime King decided to keep things casual yet very chic for the errand. Wearing a cute top by Rails, a pair of denim skinny jeans and a brown overcoat, the actress looked ready for the cold weather. She completed her look with tall suede boots with wedge heels. Lovely.
If you want to copy Jaime's look, check this out: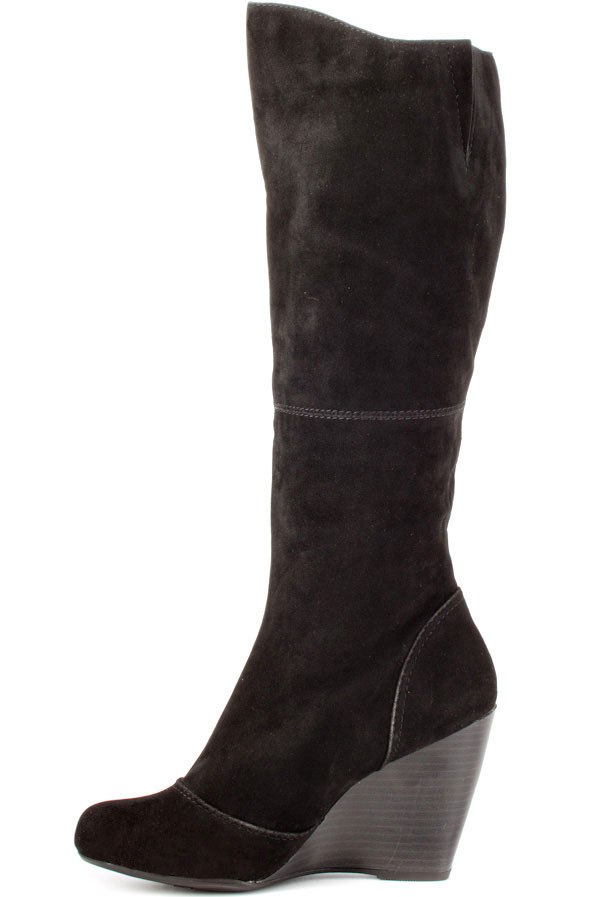 The purchase information for the suede boots are available below. For $90 (less even since a pair only costs 89.99! Ha.), the boots from the brand Fergie are definitely a steal.