Slip-on sneakers are among this season's top stories. While I'm all for comfort and laid-back dressing, I find it hard to style these shoes because I associate them with jeans and t-shirts too much — pieces which are too casual for my lifestyle. Thankfully, I discovered a neat outfit idea today after seeing these pictures of Jessica Alba sport the sneakers with her floral track pants.
Yep, the hot momma wore her shoes with fancy floral trousers. Would you like to know what else she wore them with? Here it is (and it's a surprising one, at that) — an army green utility jacket. The topper dressed down her look enough to make the floral-pants-and-sneakers combination work. But it also dressed up the attire enough to make it appear less casual. Check out Jessica's style and tell me if you approve: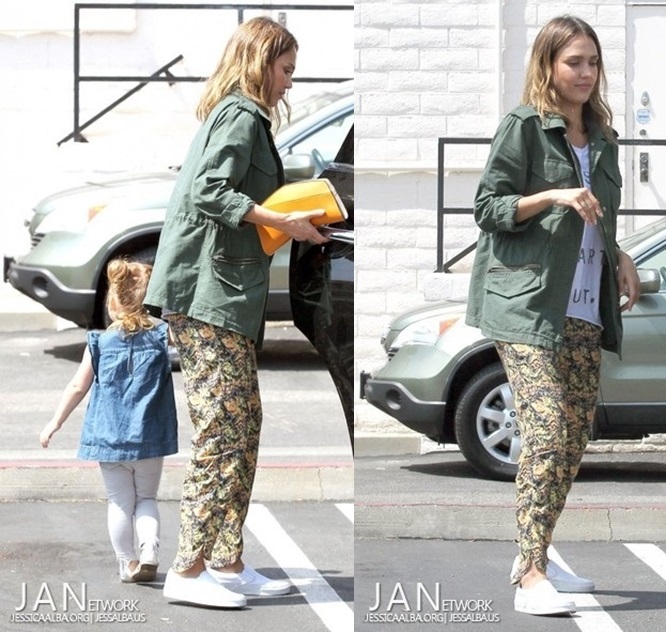 Jessica Alba runs some errands with her family in Los Angeles, on June 7, 2014
So do you like?
What I like about the whole getup is that it's comfy and laid-back, but not too casual. Personally, if I were to wear this look, I'd keep my trousers cropped, just right above the ankles. And I'd probably tuck my shirt in to keep myself looking proportional (since I don't have mile-long gams). What about you, how would you interpret this look?
Jessica's sporty sneakers are these Vans classic slip-ons in true white. They feature thick rubber soles and canvas uppers that last through heavy wear. If you want a pair, just Google them online (or click on the button below). They retail at an easy $45: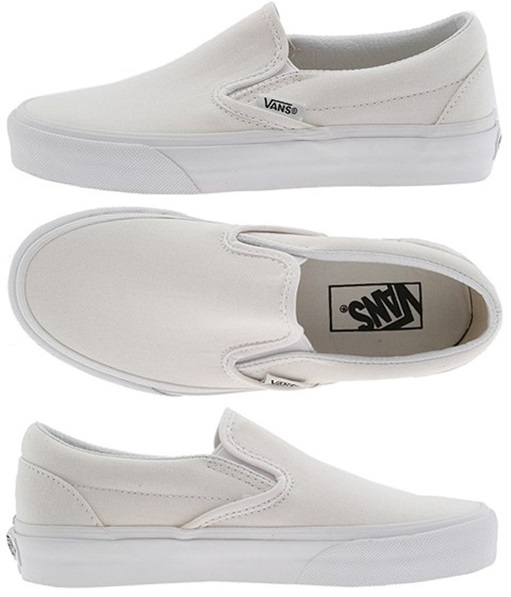 Vans Slip On Sneakers in True White, $45
If you're picky with sneakers, here's a pair from Vince that's really nice. It's made of perforated leather, and looks really elegant: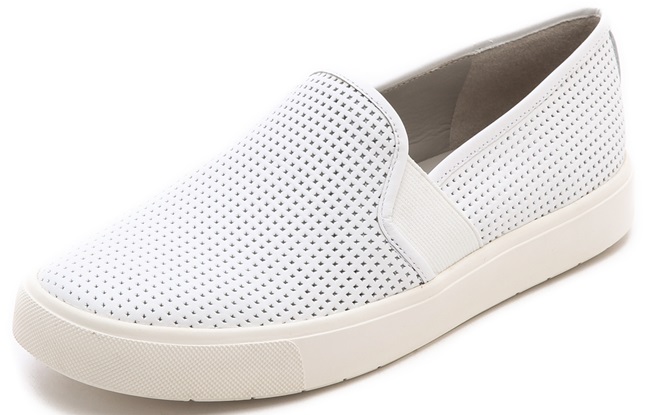 Vince Blair Slip On Sneakers, $195
Pair the sneakers with a loose white tee, an army green utility jacket, and some floral track pants to steal Jessica's look. Be sure to fold the pants if they're too long. You have to expose your tiny lady ankles to keep this look chic and on-point.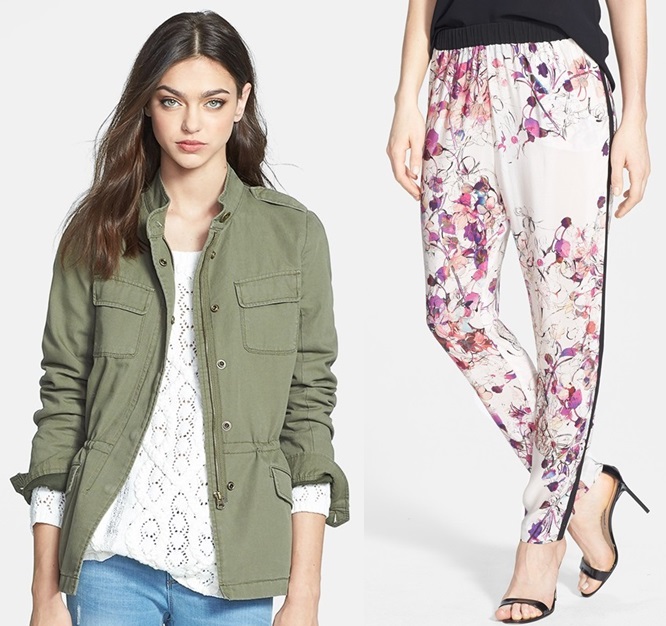 Hinge Expedition Cotton Twill Jacket, $88 / Chelsea28 Floral Track Pants, $78