Thanks to Chanel and a slew of celebrities, slip-on espadrilles are now a must-have for any fashionista. If you've been living under a rock and you don't know what I'm pertaining to, slip-on espadrilles are a lot like your slip-on sneakers, only with jute covered bottoms.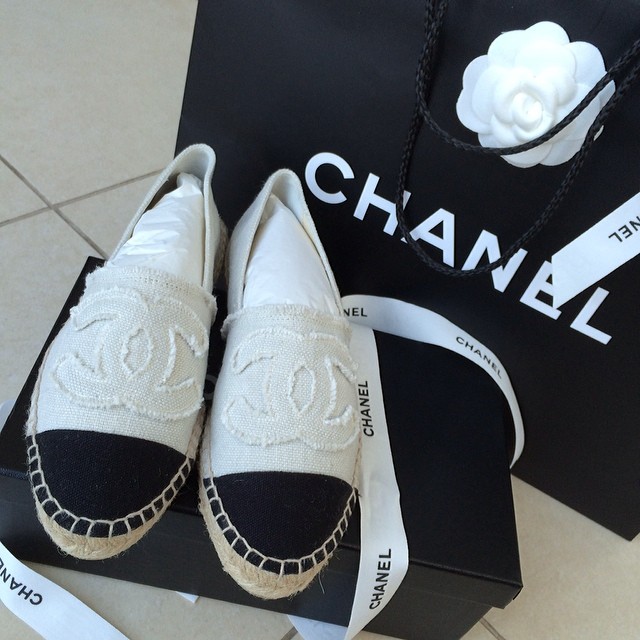 Photo of Chanel espadrille flats from Pint Sized Fashionista
You like?
If you can afford Chanel, then simply visit their store in your city and order away. These shoes are a bit hard to come by, though. But you can easily score similar styles from other labels if you're not that picky.
There are many ways you can wear these comfy shoes this summer. But if you wish to take a cue from a celebrity, here's a look at how Katie Holmes styled her pair while running out and about in New York City's West Village early this week.
The former Mrs. Tom Cruise, who owns the black leather version of the Chanel slip-on espadrilles, wore her pair with a simple gray below-the-knee tank dress, which she belted on the waist with a thin white cincher. She also complemented the combination with a Valentino Rockstud tote in camou print and some dark sunnies: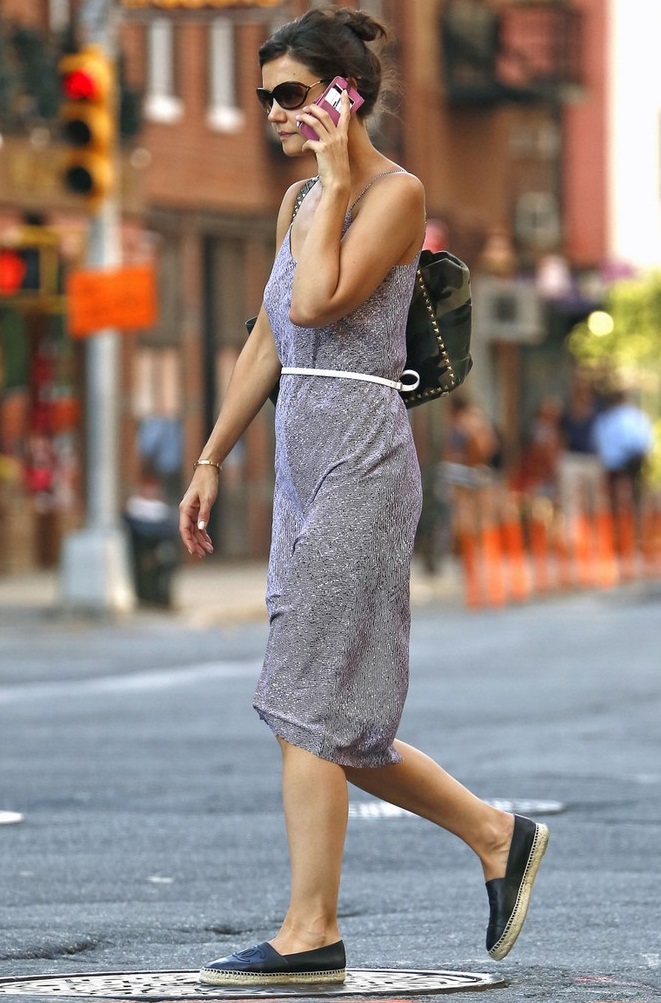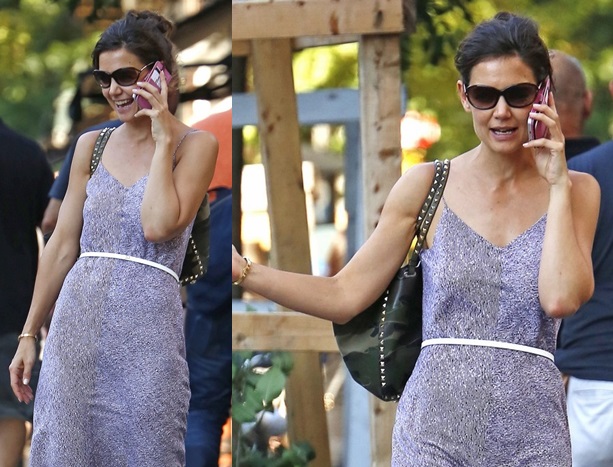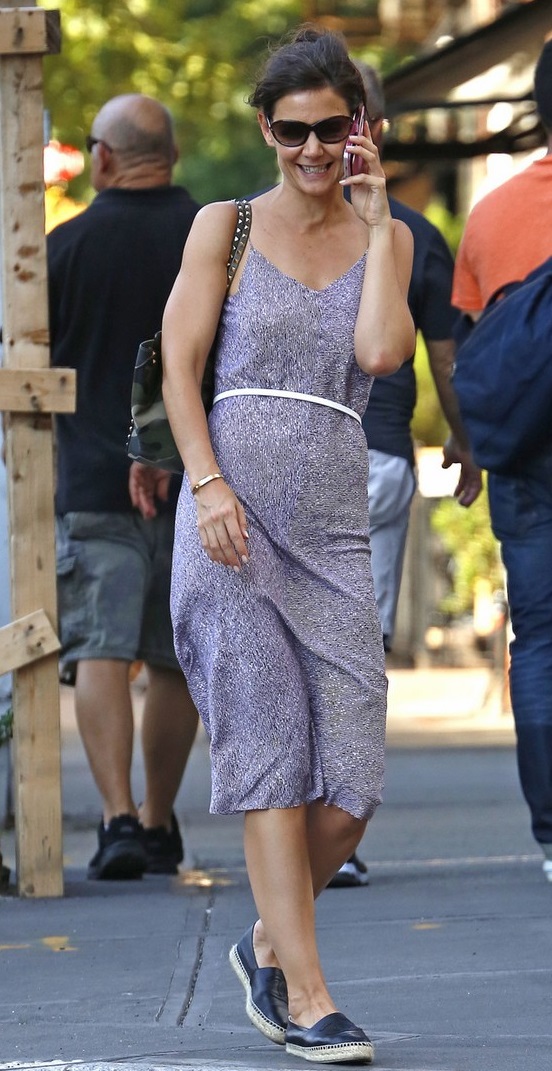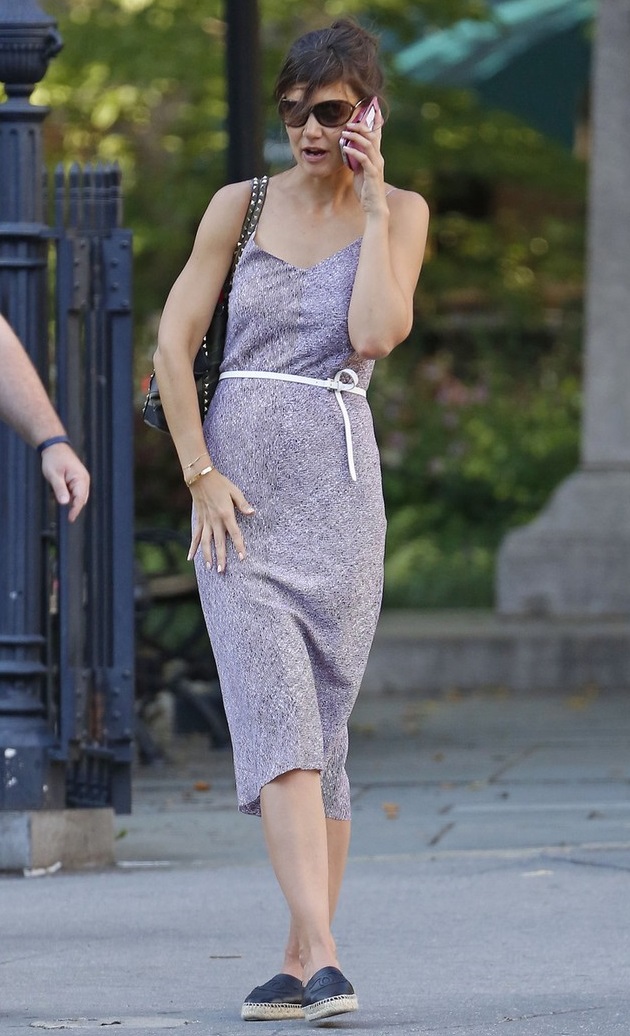 Katie Holmes wears a pair of Chanel espadrilles while out and about in New York City on July 28, 2014
Do you like the way Katie styled her slip-ons? Will you copy her look?
It's actually an outfit idea worth considering. It's easy, effortless, and you can move around in it. In fact, it's the perfect look to wear for running errands.
Now you don't need to replicate the exact same outfit. Feel free to pick a dress in another color. The same goes for the shoes. A similar pair at a price you can afford will do just fine. These styles from Loeffler Randall and Jeffrey Campbell are at the top of my list: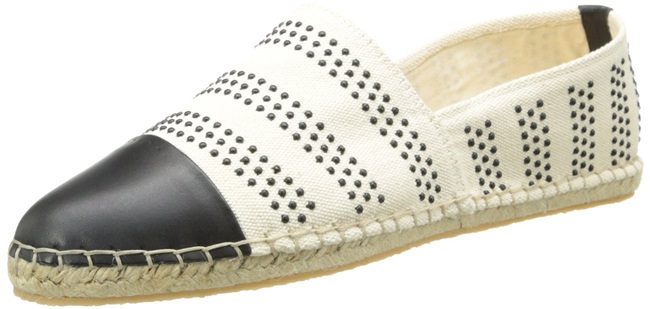 Loeffler Randal Mara Espadrille Flats, $107 (was $195)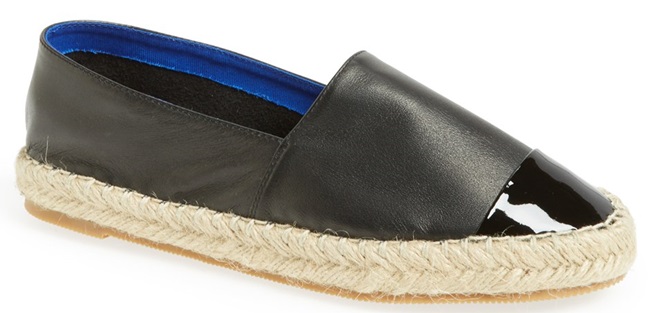 Jeffrey Campbell Atha Leather Espadrille Flats, $135
To complete the look, pair the shoes with this high-low dress from Allen Allen that will only cost you $78. The piece is crafted from Supima cotton and micromodal so it's soft and cool to the skin — simply perfect for summer: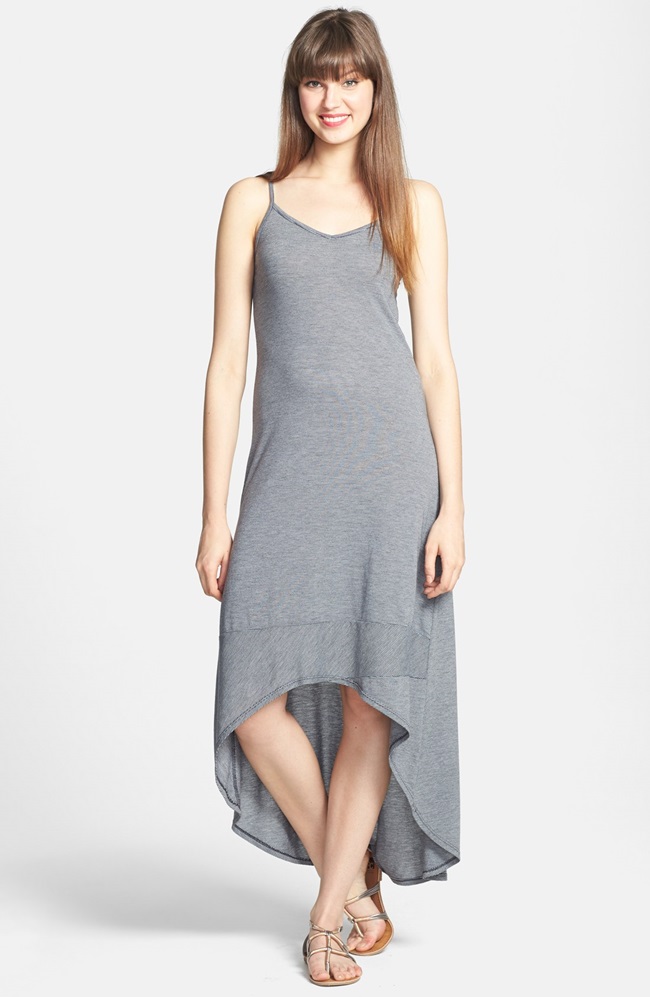 Allen Allen Striped High-Low Maxi Dress, $78