When I think of denim cutoffs or daisy dukes, I think of summer, the beach, and a loose white shirt or tank that will easily go with the piece. The garment is a classic piece that's been around for ages. I have no doubt every girl has at least a pair in her closet.
Here's the thing, though. Today, I discovered a fresh, albeit retro, way to wear this wardrobe staple — and it's courtesy of Kate Hudson. The actress was spotted showing off her toned tummy in a pair of faded blue denim shorts and a cropped white button down shirt. It was a casual look, but she surprisingly made it look dressier than usual by pairing the combo with nude pointy pumps. Check out Kate's outfit and tell me if you approve: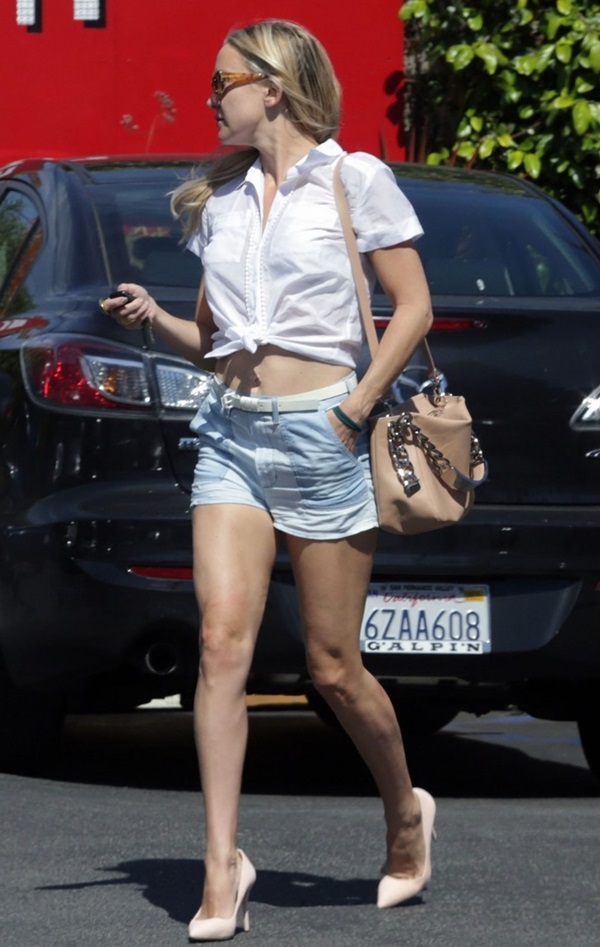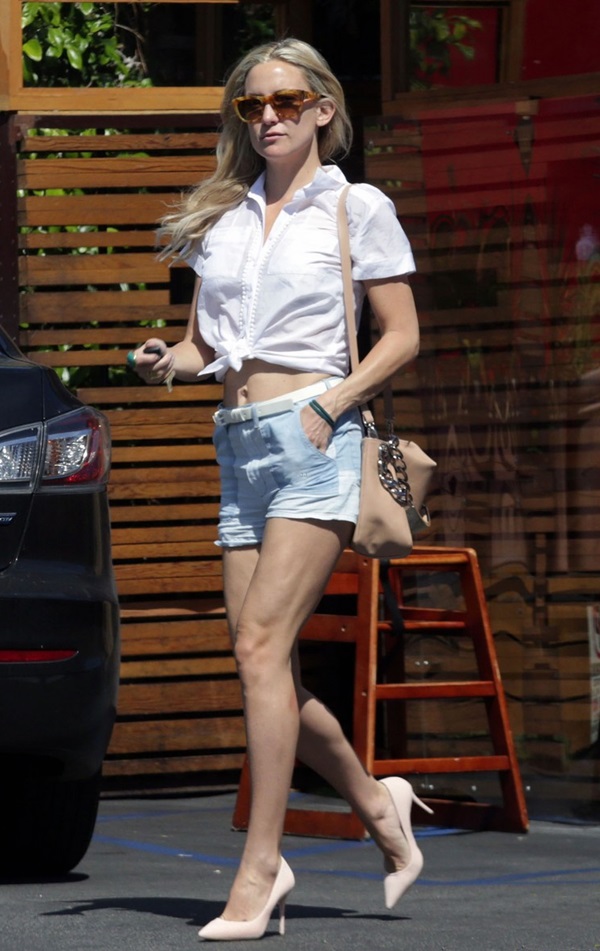 Kate Hudson shows off her toned tummy in a cropped button down and short denim shorts while out and about in Santa Monica, April 9, 2014
Well, what can you say, thumbs up or thumbs down?
I think she deserves a nod for this one — even if she looks a little like someone who came out of the 80s. Would you agree?
I mean, most often that not, when we wear denim shorts with tanks, tees, and shirts, the accompanying footwear would usually be any of the following options — flat sandals, ballet flats, rugged boots, platform shoes, or wedges. Rarely will you find a girl mix her short denims with sky high pointy pumps.
Sohow about we take a cue from Kate this spring? Pair your denim shorts with a white button down and some pointy stilettos. Doing so will make you look more polished and put together. If you're not too keen on showing off your tummy, then by all means, don't wear a cropped shirt.
Kate's pumps are still a bit of a mystery, but I do know that her bag is from Margiela, the shorts are from Etoile Isabel Marant, and the shirt is from Ann Taylor. Besides, if taking a cue is your objective, you need not spend loads of money on designer threads to get Kate's look. Check out this set I've put together using some really affordable items from Nordstrom: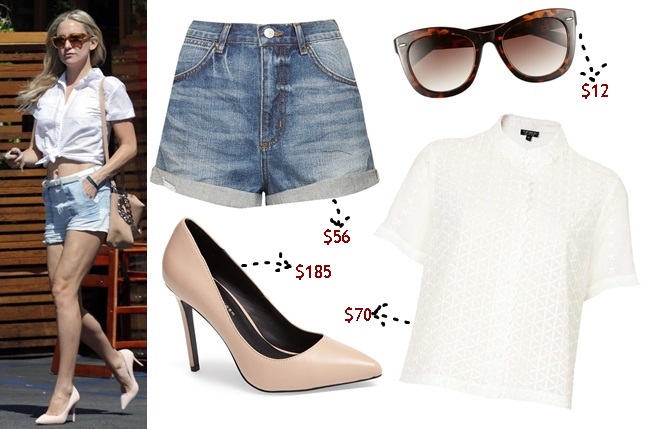 Topshop Embroidered Scallop Edged Shirt / Topshop Moto Rosa High Rise Denim / Fantas Eyes Tortoise Shell Sunglasses / KG Kurt Geiger Bailey Pumps
Here's a closer look at the nude pumps from KG Kurt Geiger. These lovely pointies feature 4-inch tall heels, leather uppers, and lowered vamps for a more flattering fit. I would consider these shoes as a must-grab, simply because I think they're such staples. To purchase, just click on the buy button below. Have fun dressing up!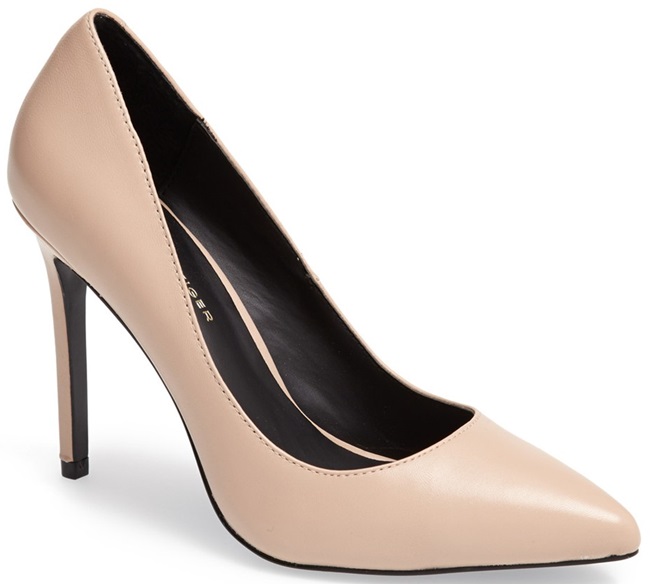 KG Kurt Geiger Bailey Pumps, $185