Creepers aren't glamorous, but if you pick the right pair and wear it with the right clothing, you can actually look exceptionally stylish. There are loads of creepers for sale on the internet, from the bulky ones to the not-so-bulky. If you wish to try sporting a pair, you can actually take a cue from Pixie Lott.
The British songstress looked quite fashionable while decked in her creepers early this week. Pixie used the platform shoes to finish a super short embroidered white dress that showcased her long gams. She also complemented the combination with smoky eye-makeup and a yellow clutch.
It was a simple outfit, but I love how effortless and pretty she looked. Her creepers didn't look tacky or too funky, which was a plus. They were simple in silhouette, colored in white, and detailed with lace-up closures. In fact, they reminded me a lot of oxfords, only, with rounder toes and with much thicker soles.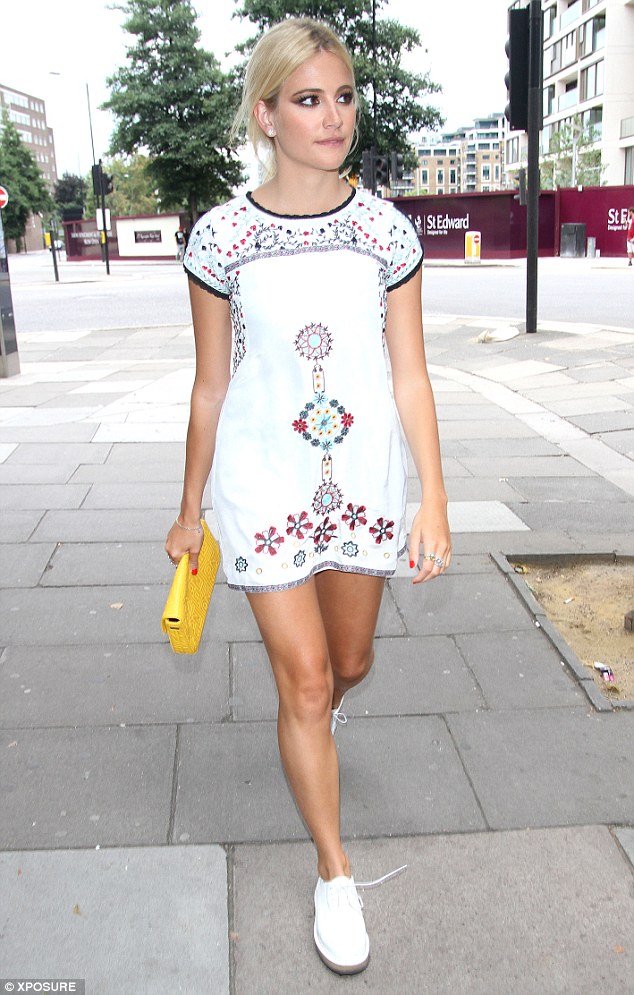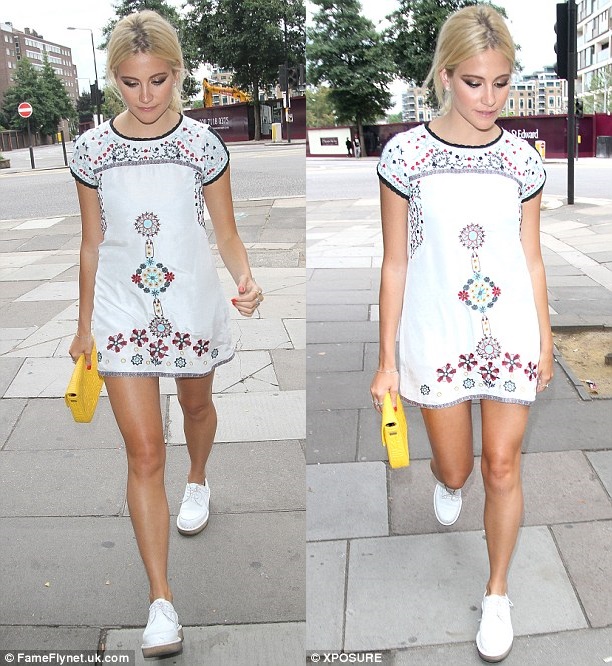 Pixie Lott heads to the recording studio in London while decked in a super short dress and white lace-ups, July 28, 2014
Doesn't she look fantastic? Would you like to take a cue from Pixie this summer and sport the same look?
It's pretty easy to copy. You don't need to be a genius to replicate it. But before we proceed, here's a closer look at Pixie's white lace-ups. They're from a collection of exclusive styles developed by George Cox (the originator of creepers) for Purified (another footwear brand). The rubber soles on these shoes measure roughly one inch thick:
Purified x George Cox Leather Creepers, $740
Fancy wearing a pair this summer?
You can grab them online for a pricey $740. To channel Pixie's style, wear the shoes with a simple and short shift dress, like this piece from Topshop: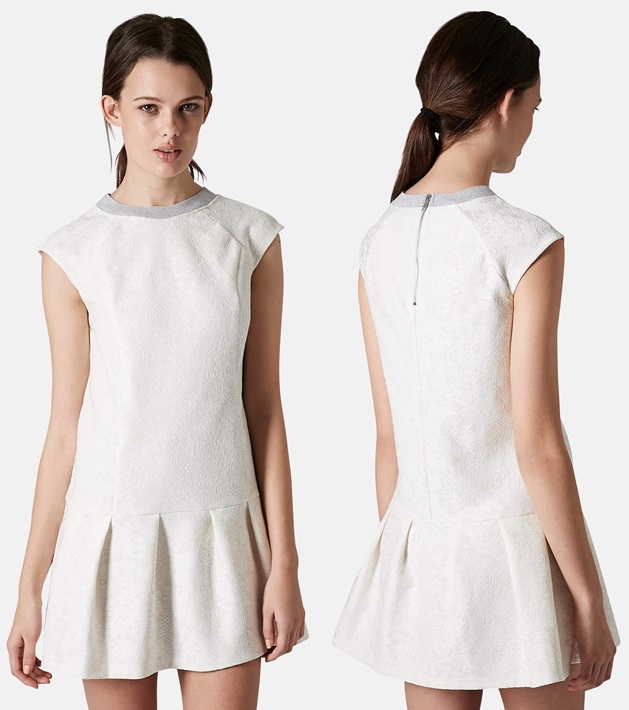 Topshop Bonded Lace Drop Waist Dress, $45 (was $96)
If you're on a budget and don't want to spend a huge sum of money on shoes, you can either finish the dress with a pair of affordable white oxfords or go with the funkier T.U.K. creepers. Of course, me being a fanatic of oxfords, I'd recommend the former any day of the week.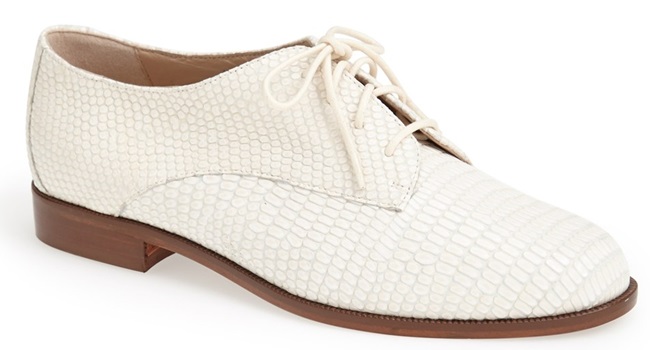 Diane von Furstenberg Ziggy Oxfords, $275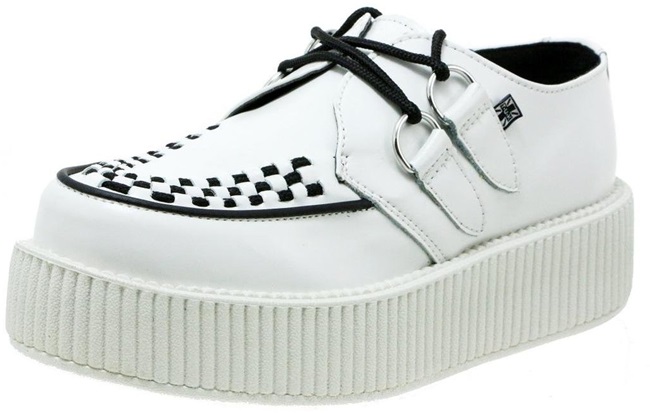 T.U.K. Viva Mondo Creepers, $100