Is it just me or do you gals also think Hilary Duff looks happier now that she has divorced Mike Comrie?
It definitely looks like the former Disney darling has moved on from her man — and ever so quickly, if I  might add. Whether or not she has just been putting on a fake happy face, I really don't know. But considering how genuine of a person she is, I'd say she's probably truly ecstatic to be single again. There is no doubt that she doesn't want to "mingle" yet, but she's hanging out with her friend more often these days.
Speaking of which, Hil was actually spotted enjoying a girls' night out with her gal pals at Pali House last week. For the occasion, the blond cutie kept things simple in black and white by wearing a white cropped top paired with black cropped trousers. Hilary did not forget her add-ons, of course — a black leather jacket, a black pompom-trimmed scarf, and a really stunning pair of white studded booties. The shoes were really cute and I could not take my eyes off them.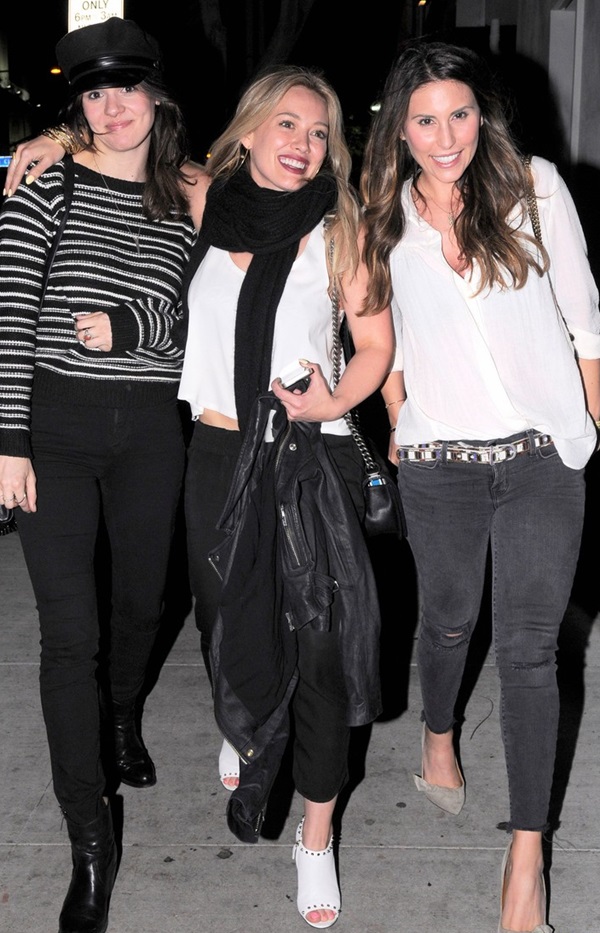 Hilary Duff hangs out with her friends at Pali House in West Hollywood, March 6, 2014
I have this crazy soft spot for white heels, so let's just say the minute I saw Hilary's shoes, it was love at first sight. I looked up the booties online and found out they're from Barbara Bui. They're crafted from perforated leather and decorated with studs at the ankles and toes. The heels on these shoes are about 4 inches tall, so they are pretty manageable to walk in.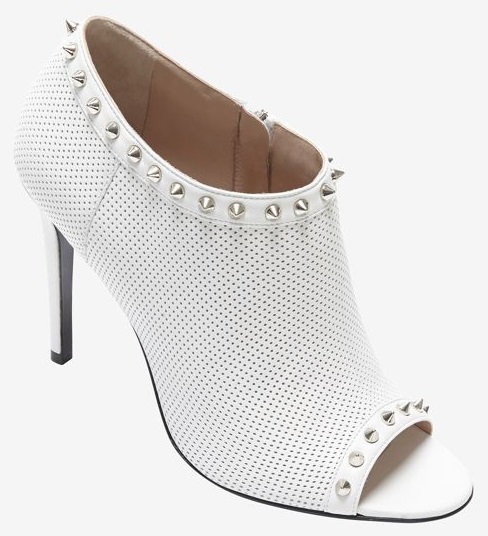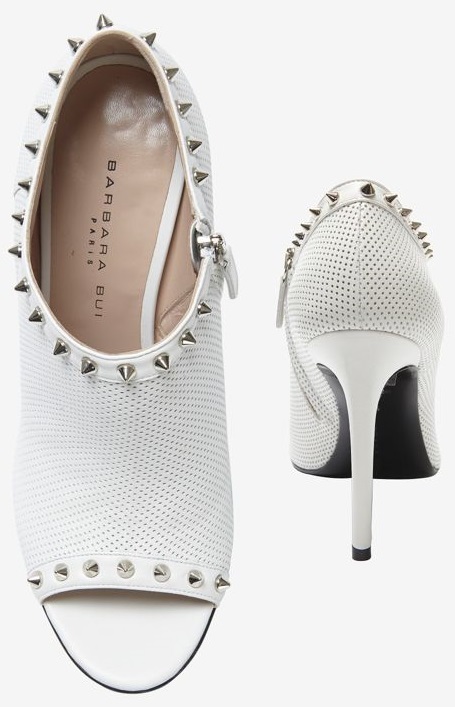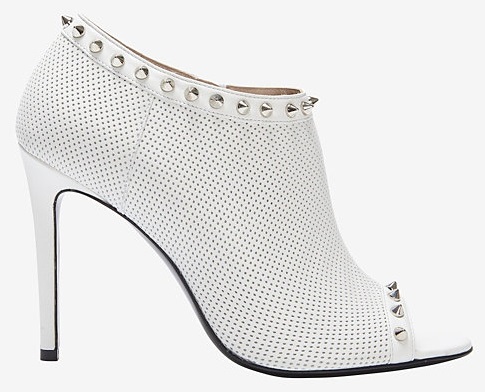 Barbara Bui Perforatd Leather Studded Open Toe Booties, $665
Gorgeous, yes?!
Too bad they're also very pricey. Grabbing a pair will set you back $665 (available at Intermix). I don't think I'll ever get my hands on the shoes in this lifetime, so I'm going to be practical about it and search for the next best thing — knockoffs, or look-alikes, at least.
After sifting through a bunch of options, I was finally able to choose the  Aldo "Miralenia". These booties don't have the edgy studs on them, but I think that can be easily remedied with a little bit of DIY (read: hotfix studs from Amazon). Would you agree?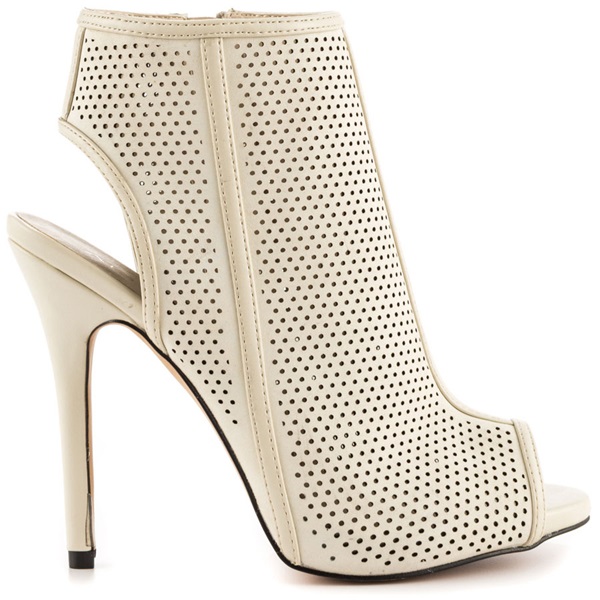 ALDO Miralenia Booties, $110
The Miralenia feature perforated leather uppers, 5-inch tall heels, and shafts that hit just right above the ankles. These shoes will only cost you $110, which sounds so much better than shelling out $665 on a pair. If you want them too, just click on the button below.