Hilary Duff was spotted looking white hot while on mommy duty last week. The former Disney darling was in a really cute white maxi dress that made her look oh-so summer fabulous. She wore the piece with a straw tote and strappy flats sandals. With her whispy blond hair and au naturel makeup, you could say Hilary painted quite an enchanting picture as she walked with her son on the street.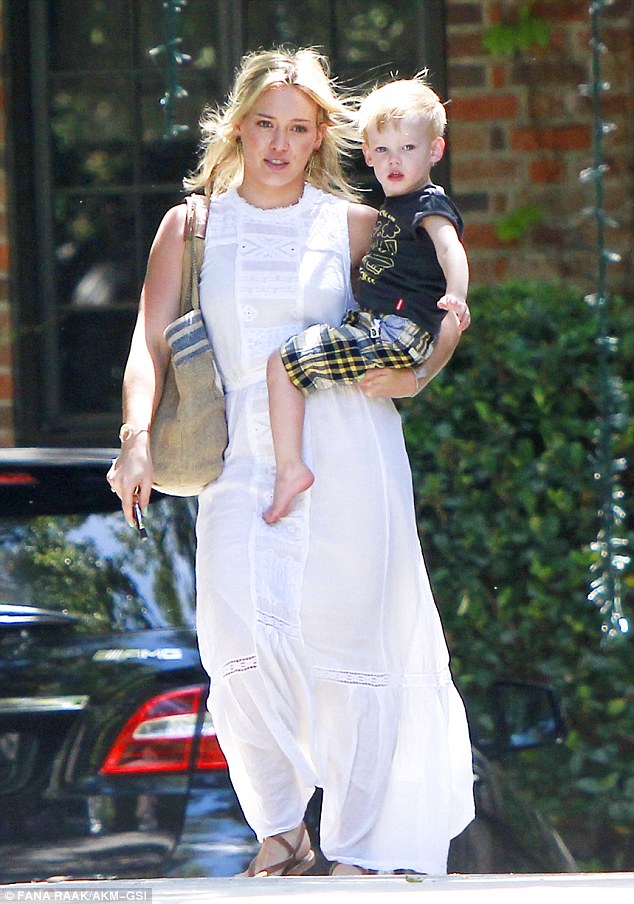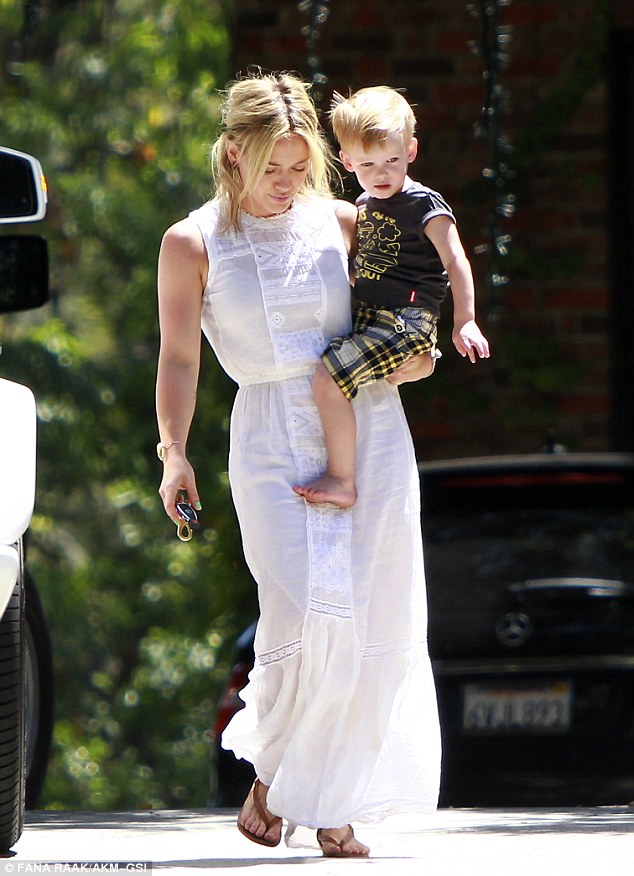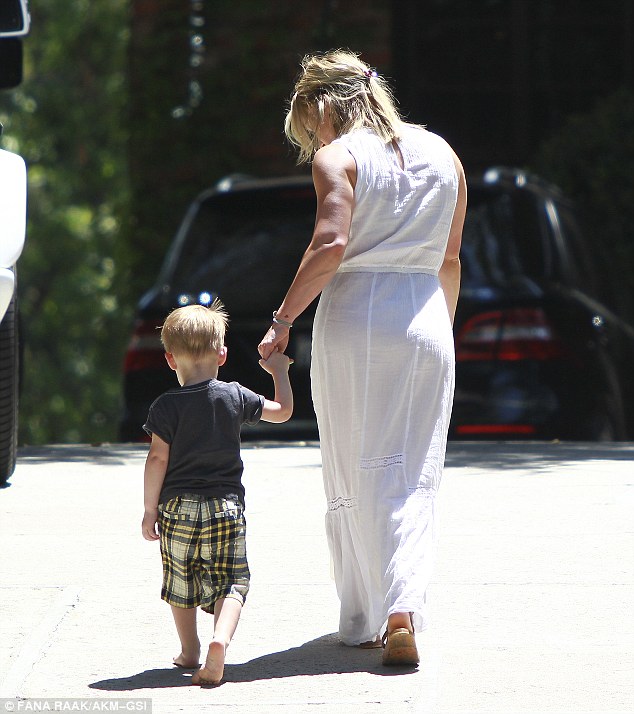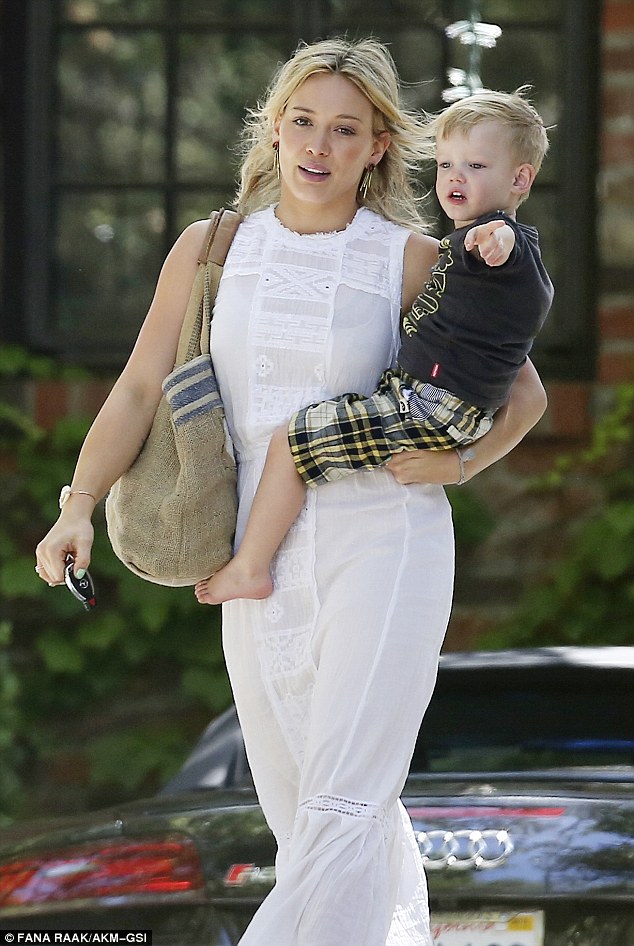 Hilary Duff, out and about in Beverly Hills with her son, Luca, on June 19, 2014
Doesn't she look fantastic in that white dress? She looks like an angel! And check out how adorable Luca is.
White dresses are a must this summer season, and Hilary definitely scored a hit with her tiered and beautifully detailed white maxi. For those who are dying to know, Hilary's fancy frock is from Burning Torch. It's called the Sequoia, and you're free to shop for it in your size over at Shopbop. The piece retails at a pricey $436, though, so be prepared to splurge: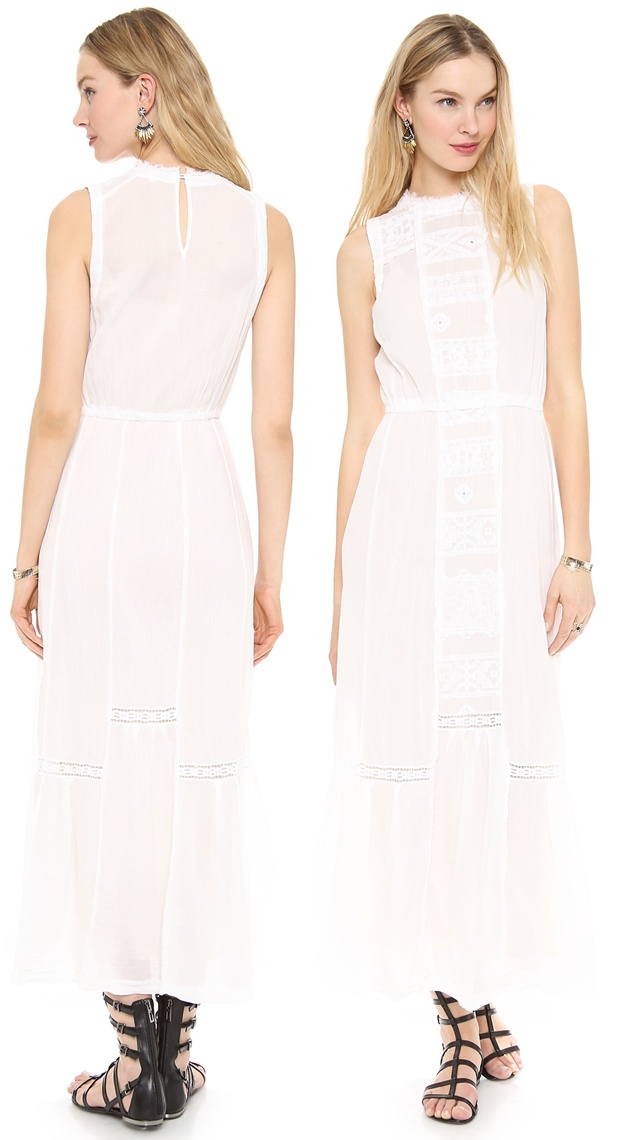 Burning Torch Sequoia Dress, $436
And as for Hilary's strappy flats, those are from K.  Jacques, a French label that originated in St. Tropez, and quite known for it's resort-appropriate strappy sandals. Hilary's shoes, in particular, are called the "Delta".  They feature calfskin leather uppers, a thong silhouette at the vamps, and wrap-around straps that hug the ankles: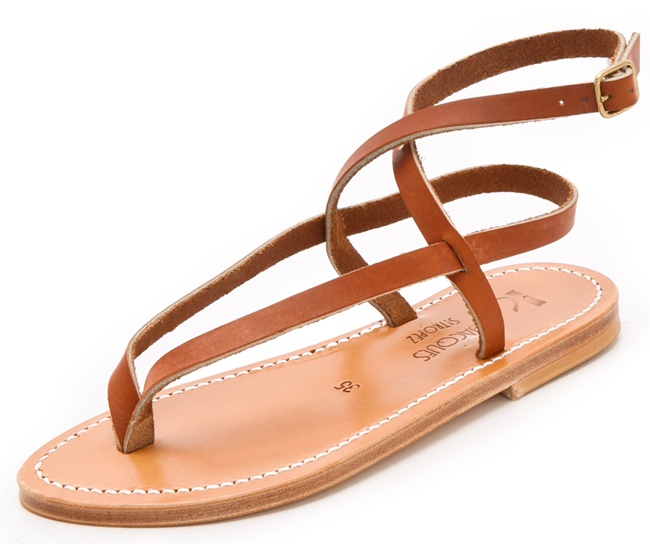 K. Jacques Delta Ankle Wrap Thong Sandals, $245
If you fancy the Delta, you can easily score a pair in your size by shopping for it online. K. Jacques also offers other sandal styles that are worth checking out. Here's one that you may want to consider — the "Epicure". They're strappier and a lot more interesting to look at. Would you agree?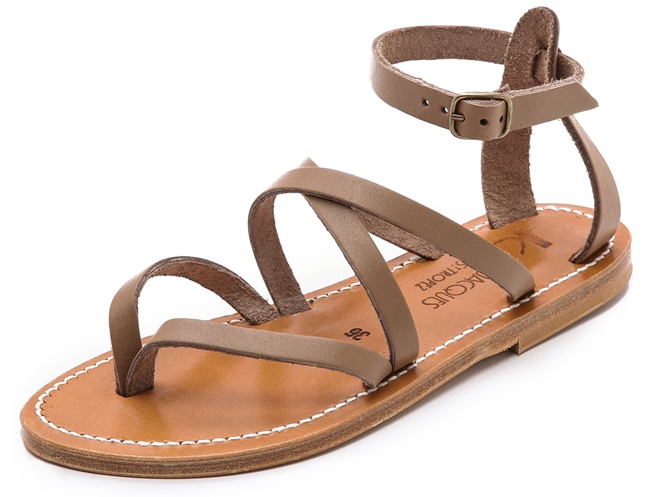 K. Jacques Epicure Sandals, $268