Hilary Duff has given all her favorite Rag & Bone boots some rest. Last week, when the actress stepped out to grab drinks from her favorite coffee place, she wore a different pair or booties.
Instead of the usual brown or black booties she has been wearing from her favorite brand, Hilary chose to wear a pair of black and white booties.
She wore the shoes with a pair of skinny jeans both times.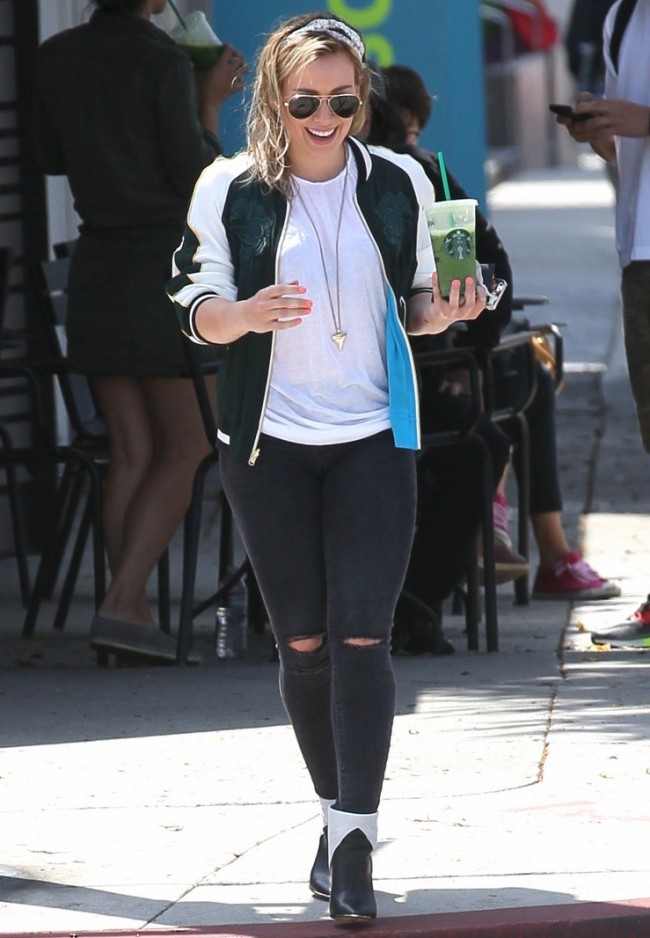 Hilary's colorblocked leather booties are made more stylish by their cone heels.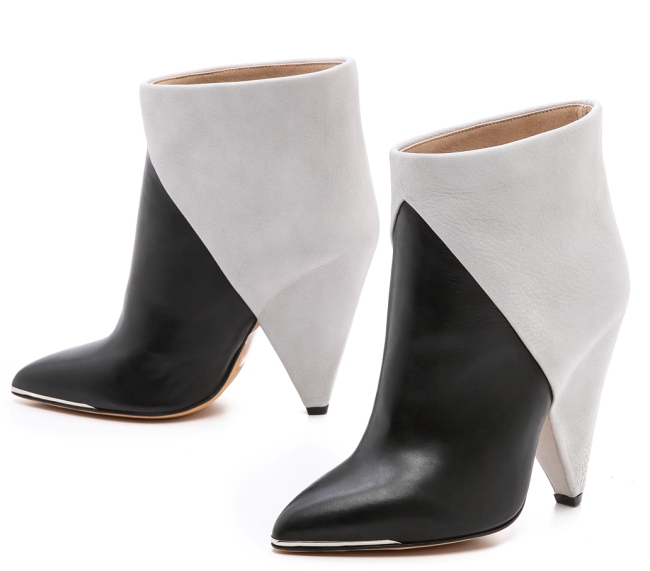 An additional feature that makes the boots extra chic is the metal banding visible in front, at the pointed toes of the boots.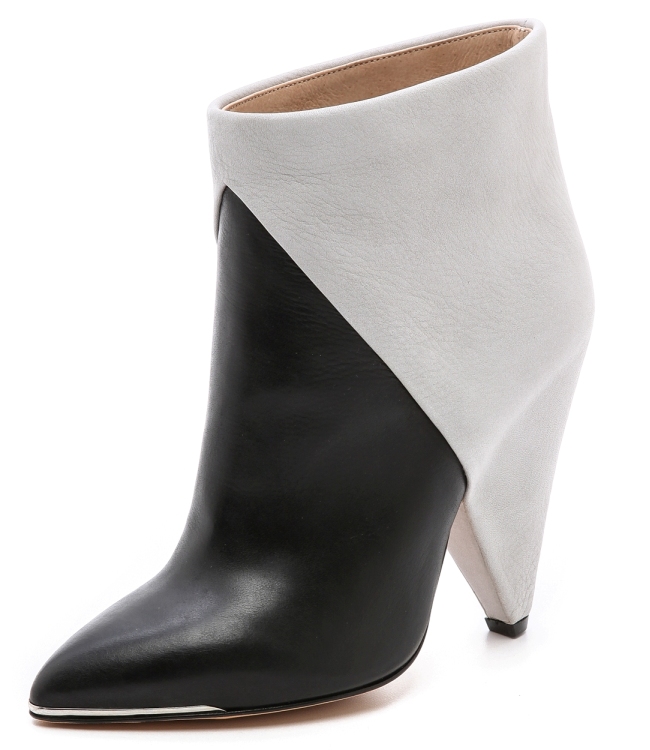 Hilary is currently very busy working on a new album. The singer has also been very busy playing a hands-on mom to her baby Luca. With her packed sched, it totally makes sense