Rumor has it that Hilary Duff and Mike Comrie are already back in each other's arms after months of being separated and almost going into divorce. Matter of fact, the two were spotted doing some Christmas shopping together with their 2-year-old son, Luca, at The Grove in Los Angeles, where they also visited Santa's House.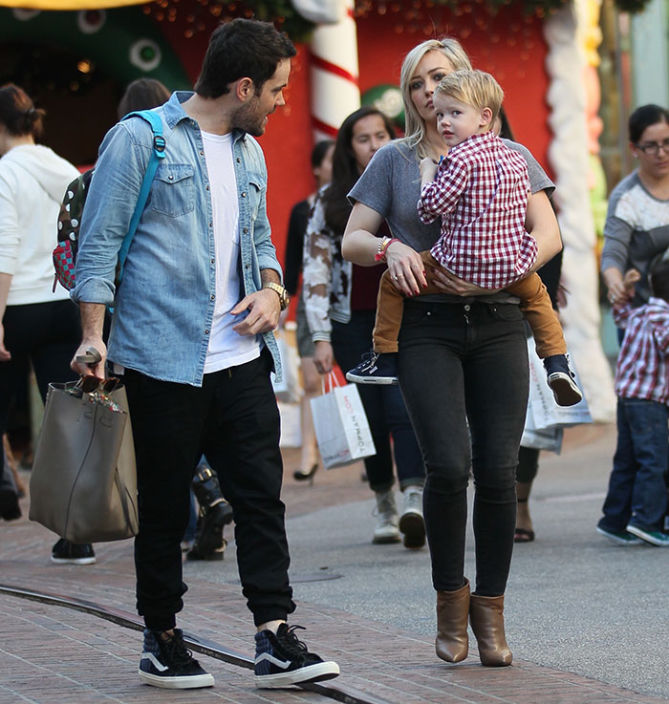 There were also some instances when the two would attend parties together, just like what happened in the Halloween Party when the two were reported to being extra mushy with each other. In an interview with Hilary a couple of months back, Hilary even mentioned that if they are thinking that there won't be any chance for reconciliation, they would have filed for a divorce right away.
So despite Aaron Carter trying to get Hilary's attention again with his tweets, I'd say there's no stopping the love between Hilary and Mike. And whether they've reunited already or not, it's nice to know that the two were able to maintain and keep an amicable relationship.
Perhaps that is why Aaron just couldn't let go of Hilary and still regrets it that he just wasted her trust on him before because Hilary seemed to really know how to be faithful and loyal to her love. And that is what her fans also admire about her.
Aside from that, Hilary is also an effortless fashion icon. Whether it'll be casual chic or a glam outfit, Hilary is sure to rock it. While out and about with Mike and Luca that Tuesday, the singer was seen wearing a relaxed gray V-neck tee tucked into a pair of dark skinny jeans. She styled her casual look with tan aviators, a Celine tote and a pair of IRO khaki "Kasey" booties.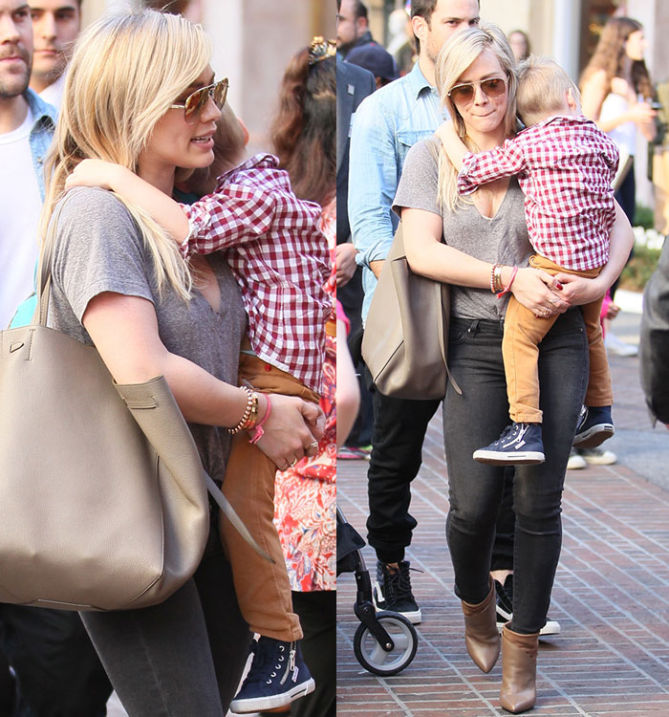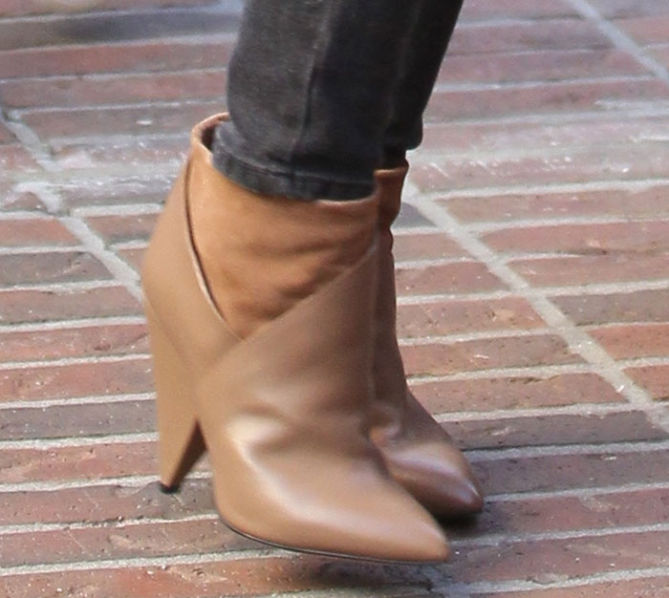 Lovin' Hilary's booties? Check it online at Shopbop at a discounted price. It comes in khaki and black colors.