This just in: Hilary Duff and Mike Comrie are separating after 3 years of marriage. It sure sucks to her that news, doesn't it?
I hate it when couples break-up, all the more when it's a marriage vow they're breaking. Whatever happened to "living happily ever after"? It's as if that phrase no longer exists.
Oh well, in any case, I'm pretty sure she'll remain a great mom to her baby boy. Hilary seems like a really grounded person. And we see her running around town with her tiny tot a whole lot. For example, last month, just right before Christmas Eve, Hil was spotted shopping at James Perse with (son) Luca. For the shopping activity, she wore a draped sweater over some skinny jeans and finished the outfit with a pair of high-heeled strappy booties from Isabel Marant.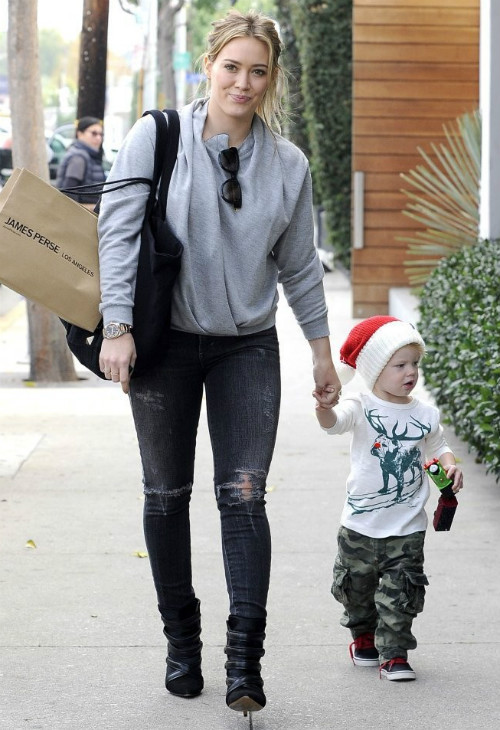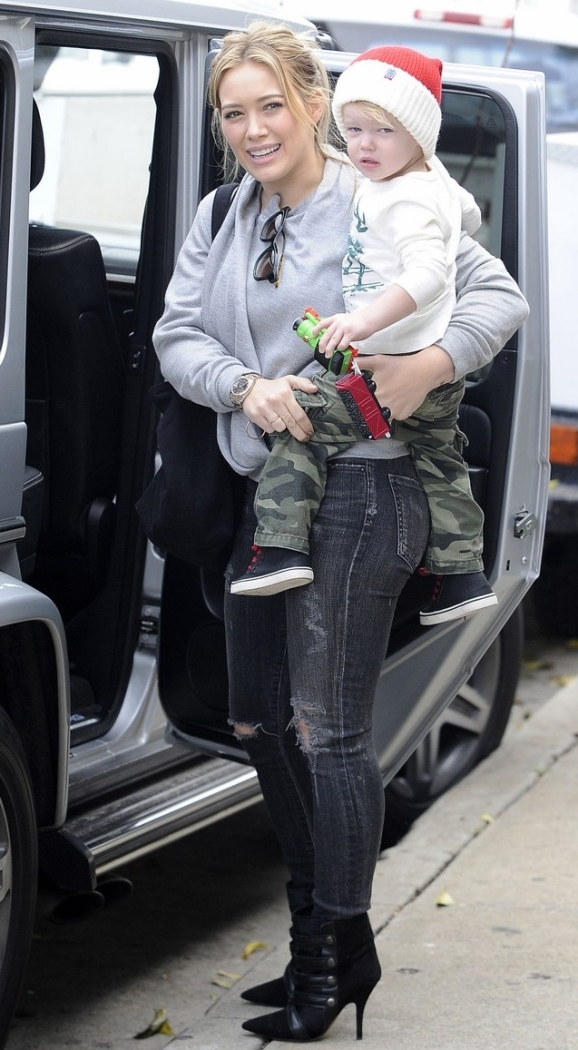 Hilary Duff shops at James Perse with her son, Luca, December 21, 2013
Per usual, I get amazed by celebrity moms who carry their tots while dressed in sky-high heels. Won't doing that hurt their backs?
By the way, Hilary's Isabel Marant boots are called the "Tacy". Do you like how they look? They feature leather strips across the front that close with snap buttons. The heels are about 4-inches tall, so they are high, though still quite manageable. They are currently on sale so if you're interested, just look them up online.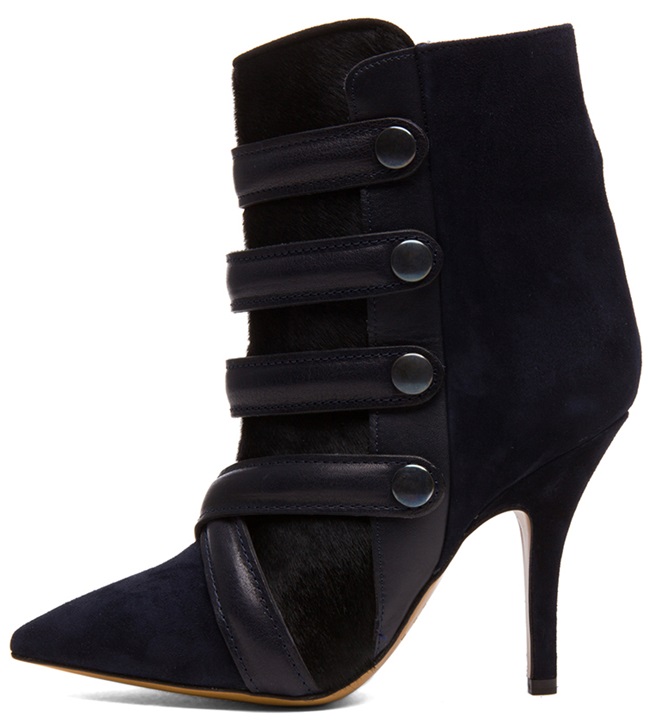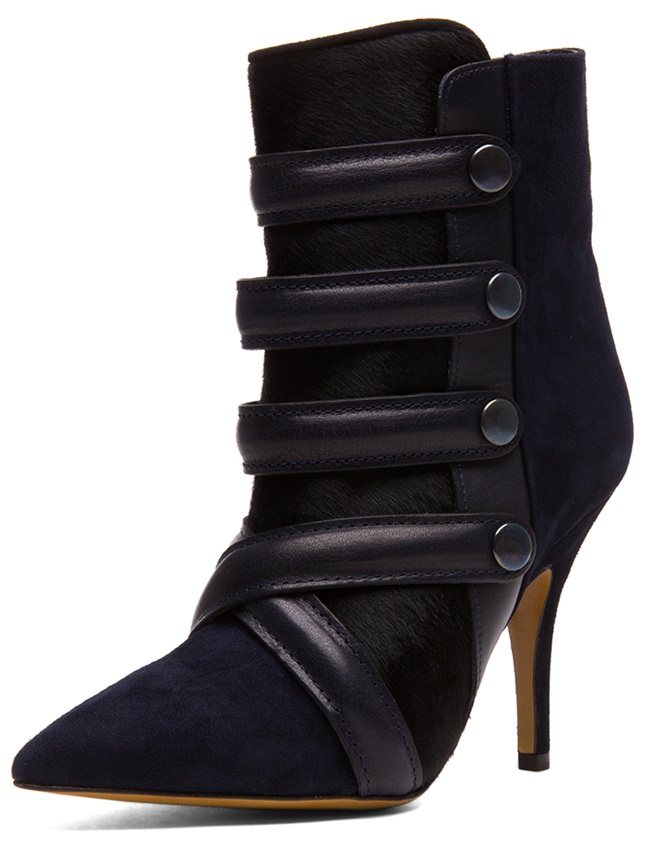 Isabel Marant Tacy Boots, $1505
If I were you, though, I'd skip the overspending and grab these sleek but affordable alternatives from Charles David — the "Gemini". These shoes don't have the snap buttons or multiple straps, but they're just as sexy and as high. Besides, they're more timeless in design so they will last you through seasons and will give you more mileage.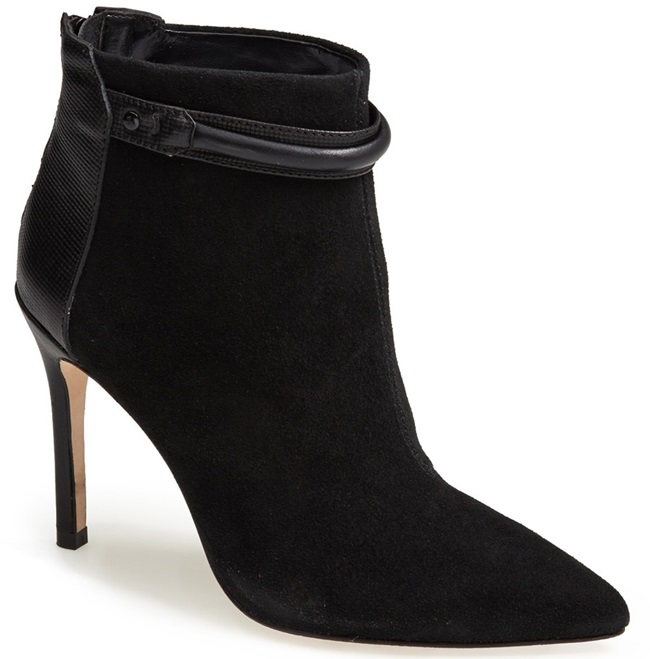 Charles David Gemini Booties, $240