Is it just me, or do you gals think it was Hilary Duff who initiated the separation when she and Mike ended their marriage?
Ever since the break up, Hilary has been all smiles. I guess we should all be happy for her. Seeing her look carefree and in high spirits after the breakup can only mean one thing — an unhappy marriage, so I'm glad she can now move on with her life.
Last week, the former Disney darling was spotted sporting freshly colored tresses while partying with her pals in Hollywood. Her new hair was in a much lighter shade of blond. It was also shorter. In fact, it looked a lot like Kim Kardashian's chopped and layered haircut. Hilary's night-out look consisted of a simple grey tank, distressed white skinny jeans, and a beige leather jacket. What drew my attention, however, were the accessories she used to pull the outfit together — a stunning statement necklace and a pair of clear strappy sandals that looked very familiar.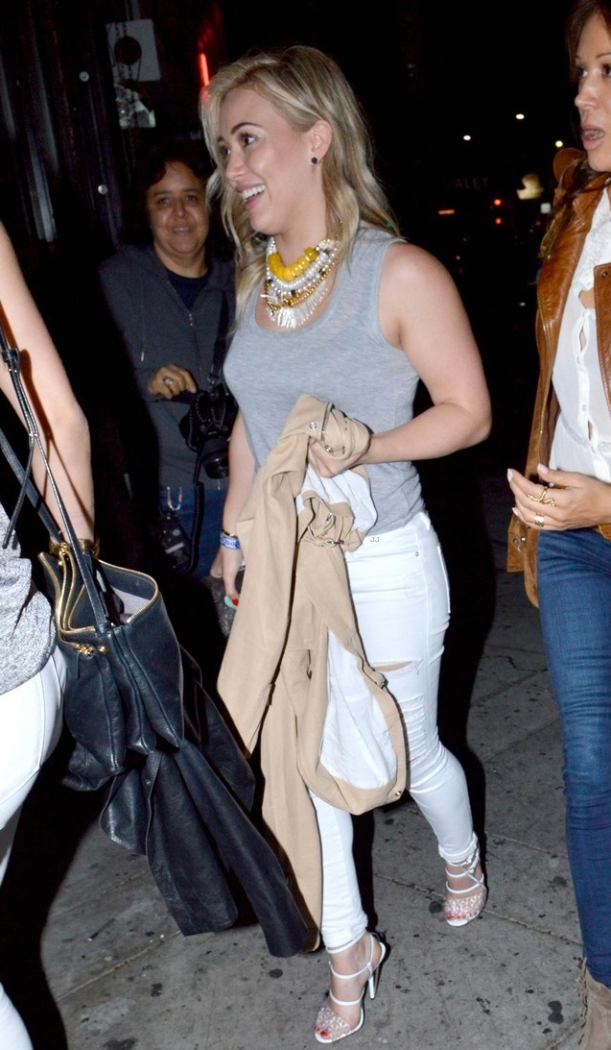 Hilary Duff enjoys a night out with her gal pals in Hollywood, March 29, 2014
I love Hilary's necklace. It's gorgeous!
As for her shoes, in case you don't remember, I featured those sandals a few weeks ago when Paris Hilton wore them for the V Magazine editorial spread. They're the Fendi Iridia sandals, a pair of salon shoes crafted from a mix of leather and clear PVC materials. Aside from the very distinct "faceted" vamps, the Iridia also feature multiple straps that wrap around the feet, as well as 4-inch tall heels.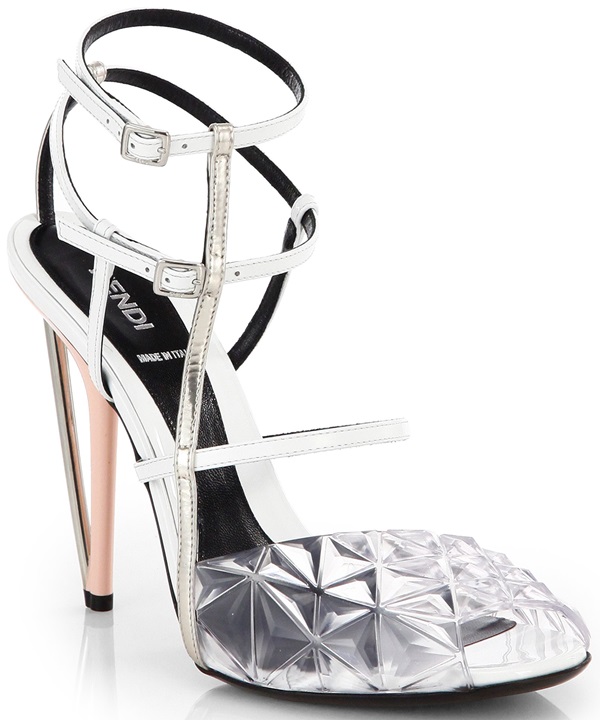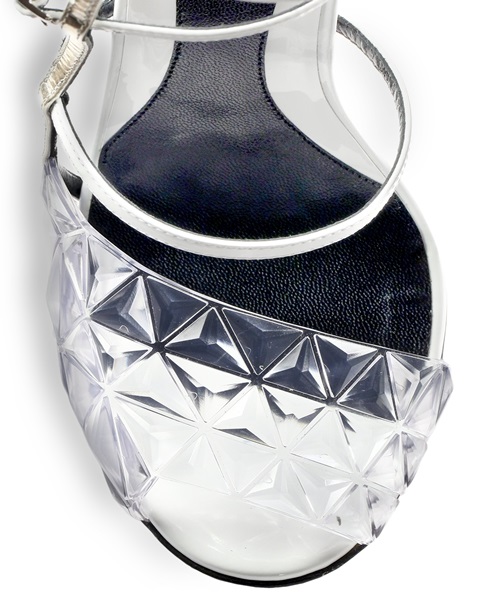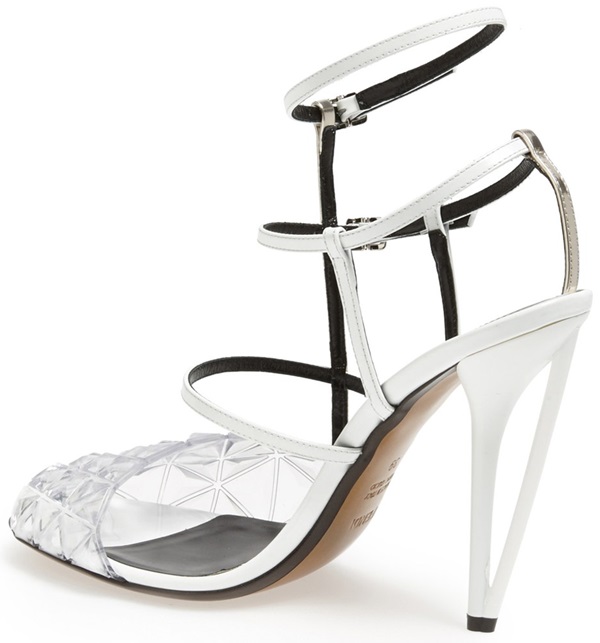 Fendi Iridia Mixed Media Sandals in White, $995
If you fancy the Iridia, they are available for purchase over at Nordstrom. Be warned that grabbing a pair will cost you $995. Do you think they're worth it? Or would you rather just spend that much money on  several pairs of shoes? I'm leaning towards the latter.