How addicted are you with heels?
Do you wear them every single day? I love high heels but I do, occasionally, take a break from them and wear flats. Some of my friends, however, can't live without them. It's like they live and breathe in high heels. And honestly, I have high regard for women who do that.
You know why? Because walking in high heels can be painful. If you do it everyday, even while running errands, then you're a goddess, and mad props to you.
Speaking of wearing high heels while running errands, former Disney cutie, Hilary Duff, was spotted out and about with her tot while decked in ruby red 5-inch-heeled pumps. She literally did a "Victoria Beckham" and carried her baby boy (plus a tote) while in the stilettos. Can you do that?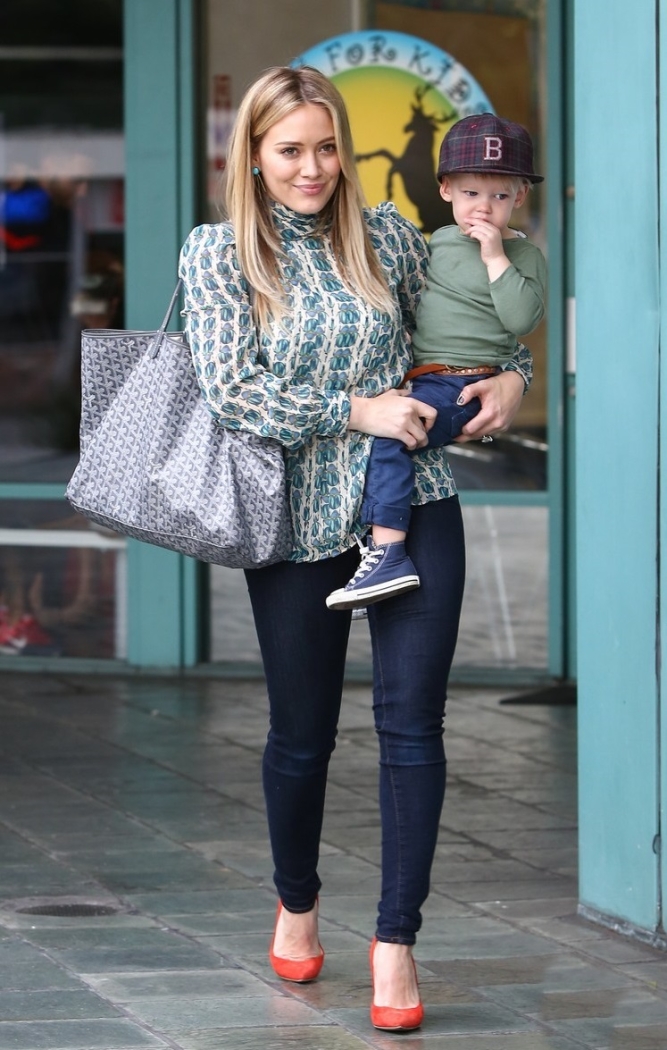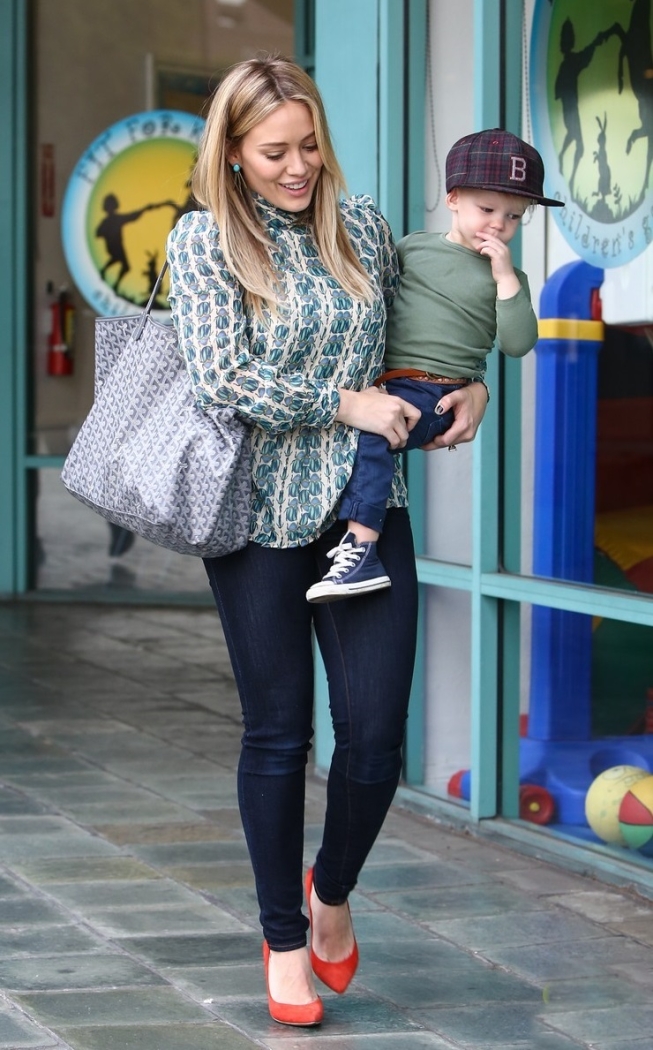 Hilary Duff carries her son, Luca, in sky-high pumps while out and about in Los Angeles, December 18
Um, I know for sure that I can't. But maybe I need to practice, yah?
In any case, I love the way she used red heels to spice up the outfit. It gave all the blues and greens she wore a good break. Come to think of it, even her son's shirt matched the color of her blouse, so the red was a perfect addition.
By the way, in case you want to know more about Hil's outfit, her purse is obviously from Goyard; her jeans are from Frame; and the cute blouse is actually a Tory Burch creation. As for her pointy pumps, well, those are the Brian Atwood Cassandra. They come in various heel heights, but the ones on Hilary have 5-inch tall heels.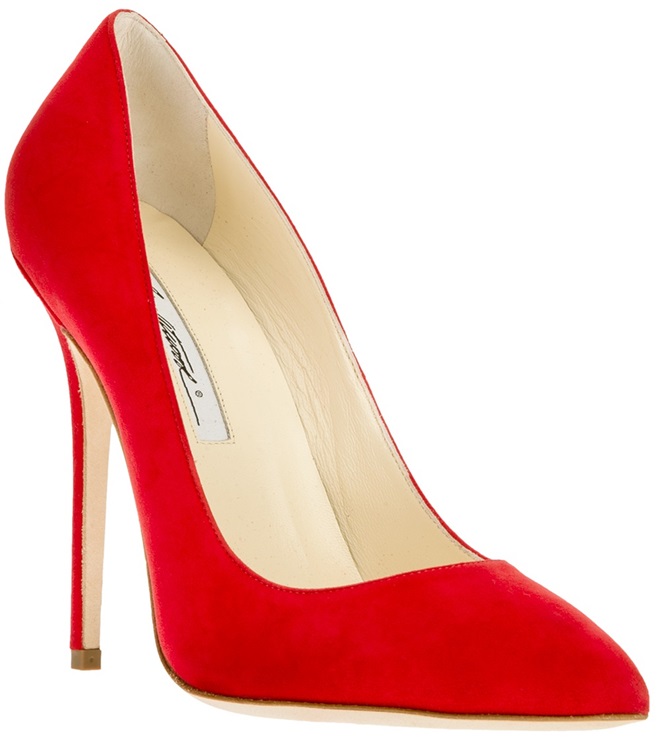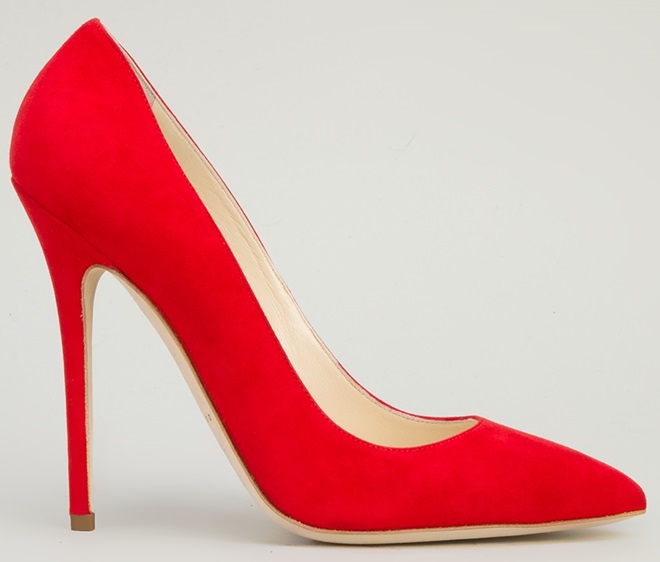 Brian Atwood Cassandra Pumps in Red, $850
The Cassandra pumps retail between $645 to $850 depending on the material. Quite pricey, right? I found a store online that is currently selling the same pair Hilary is wearing in the pictures, but they're based in the UK, so you'll need to pay extra for shipping, plus pay more for duties and taxes.
Just in case you want something similar but much cheaper, I found this $50 alternative from Shoe Republic. You all know how red shoes can make quite a statement,  so grabbing this pair is a must. That is, if you don't have a pair of red pumps in your closet yet.
These shoes feature 4.5-inch tall heels, pointed toes, and lowered vamps to elongate your legs. I'd say they're a keeper so don't miss them: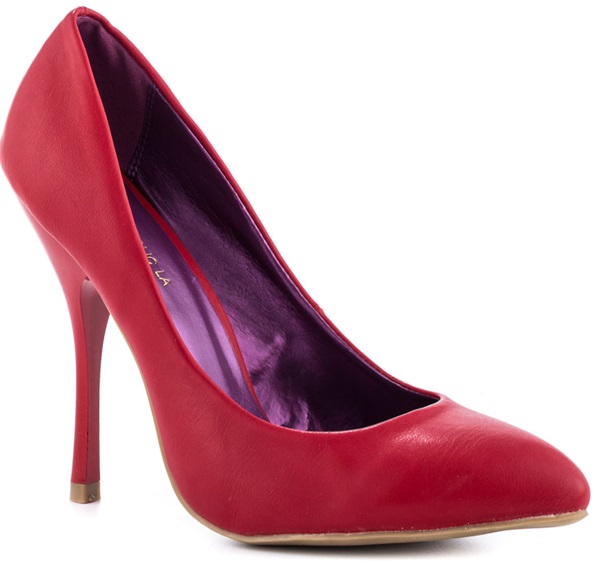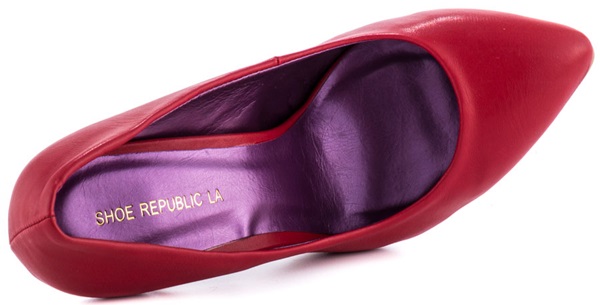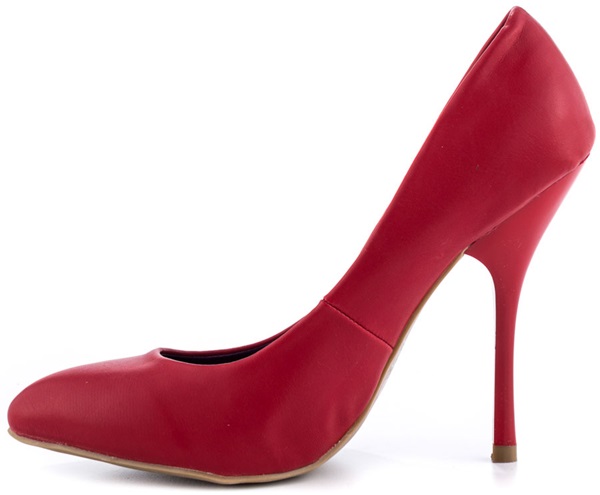 Shoe Republic LA Dawson Pumps in Red, $50