The young actress dropped by Good Morning America last February 19 to promote her latest film 3 Days to Kill. The action thriller also stars Kevin Costner and Amber Heard.
For the guesting stint, 17-year-old Hailee wore a cool, androgynous look. She had on a pair of striped denims, a red button-down shirt, sweater vest, and a jacket. She finished off her look with a pair of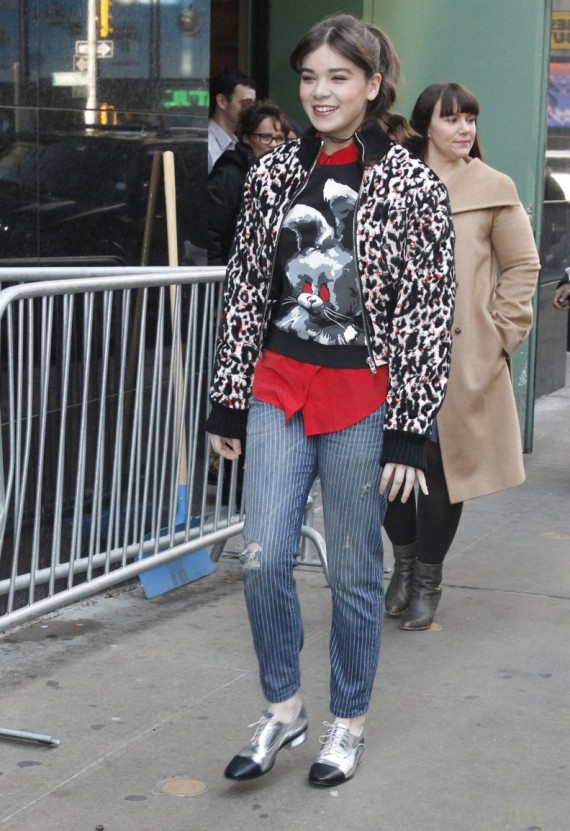 For a more feminine pair of oxfords, do head to Shopbop for some of the prettiest oxfords available online. The one below features  two tones: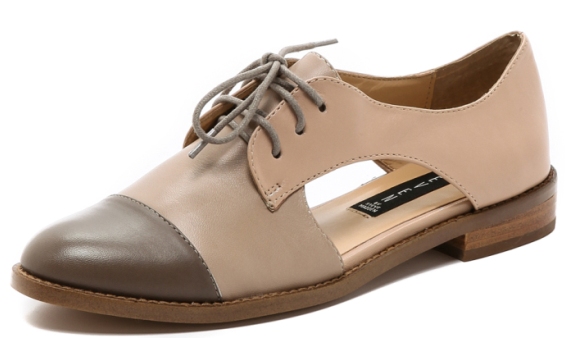 The cut-outs at the sides add a modern touch to the shoes. They can be worn not just with androgynous looks, they can complete feminine looks as well.