I'm not really a Gwyneth Paltrow fan, but hearing the news that she and long-time husband, Chris Martin, are separating makes me a little sad. It's one more happy-ever-after down the drain, and it pains me to see a marriage not last. Oh well, I guess that's Hollywood.
Seriously though, I am just as surprised as everyone, because no one saw it coming. The two have always been very private with their relationship and it seemed that they were getting along quite well. I guess we can never trust appearances. Nothing is what it seems, most of the time, at least. 
Before announcing their break up, Gwyn was spotted attending the Live Talks Los Angeles event held in Glendale early this month. For the occasion, the actress wore a simple leather-like shift dress and belted it on the waist. Capping off her outfit were a pair of pointy ankle booties, also in black. The outfit was fuss free and straightforward; nothing special, actually. But with her pale skin and blond hair, Gwyneth really stood out.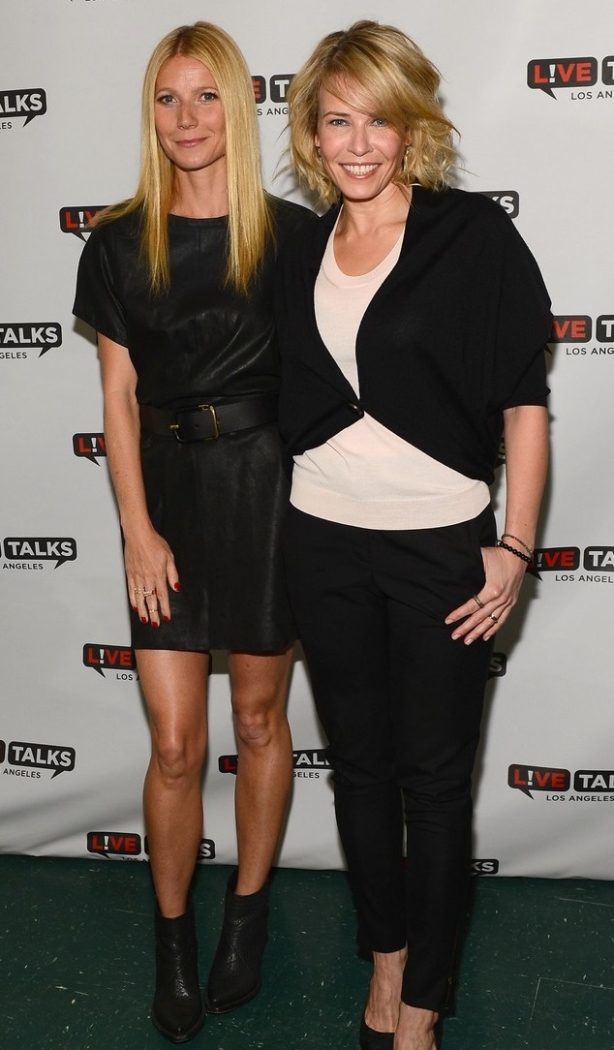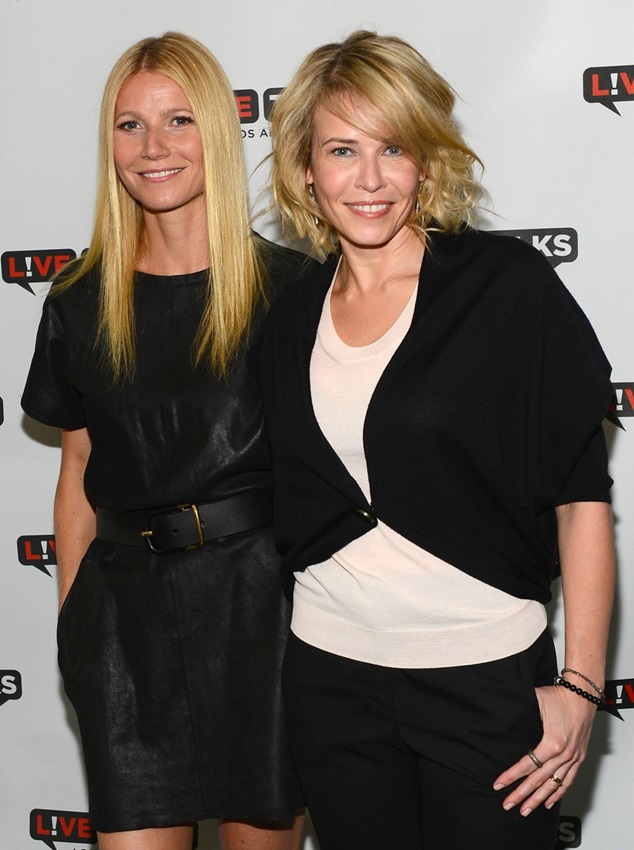 Gwyneth Paltrow poses next to Chelsea Handler as the two attend the Live Talks Los Angeles held in Glendale, California, on March 11, 2014
I love how easy and effortless she looks here. It's like she could wear the same outfit for a grocery run or a girl's night out, and she would still look like she "belongs". I guess classic black outfits have that effect, yes?
Or maybe the shoes did the magic here. Those sleek pointy boots look really versatile. They can swing with whatever the occasion requires — unlike say, if she were in a pair of pointy pumps (wherein she'd look too dressy for a grocery run), or a pair of ballet flats (wherein she'd look too casual for a night out or an event such as the one she attended).
I've yet to get the tidbits on Gwyneth's sleek pointy booties, but here's a very similar pair from Alexander Wang, in case you fancy the shoes. Actually, I have a strong feeling what she's wearing are from Alexander Wang — only in a different material (the leather looks textured):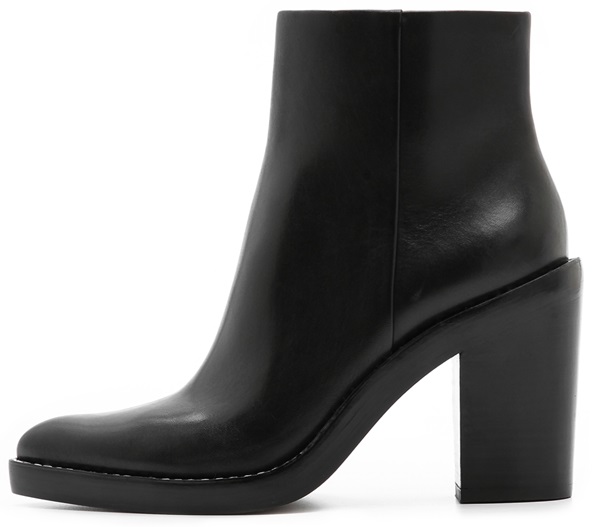 Alexander Wang Kelli Welted Boots, $795
If sophisticated, sleek, and sexy boots are your thing, then these "Kelli" (boots) from Alexander Wang are IT. These are insanely flattering to wear, and quite comfortable too (heels at 3.5 inches tall). There's contrast stitching around the thick (0.5 inch) welted soles for a clean hand-finished touch, while the pointed silhouette makes the legs look long and lean.
If you fancy these boots and you're used to spending for designer shoes, then go ahead and grab them while they're fresh off the grill. They seem really well made, and could be worth ALL that money…