Gwyneth Paltrow recently appeared on Jimmy Kimmel Live!, and while we all know how fantastic her figure is, thanks to her healthy way of living, her appearance on Wednesday was a great reminder to anyone who may have forgotten just how good Gwyneth Paltrow can look when she dresses up.
For the show, the actress slipped into a cute cutout LBD from Issa and paired the piece with pointy ankle-tie pumps. She complemented the combination with sleek tresses and barely-there makeup. It was a simple getup, but she looked exceptionally stunning.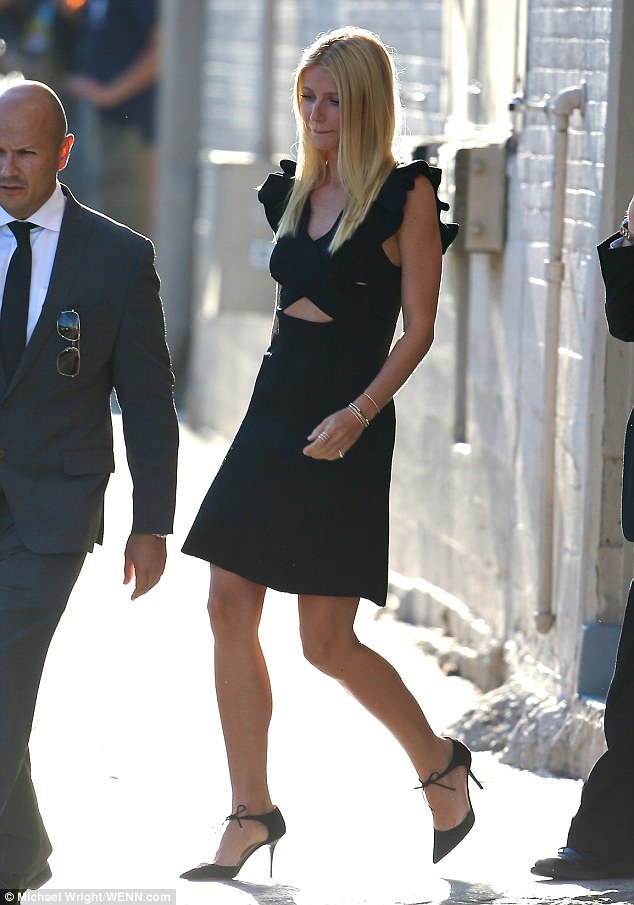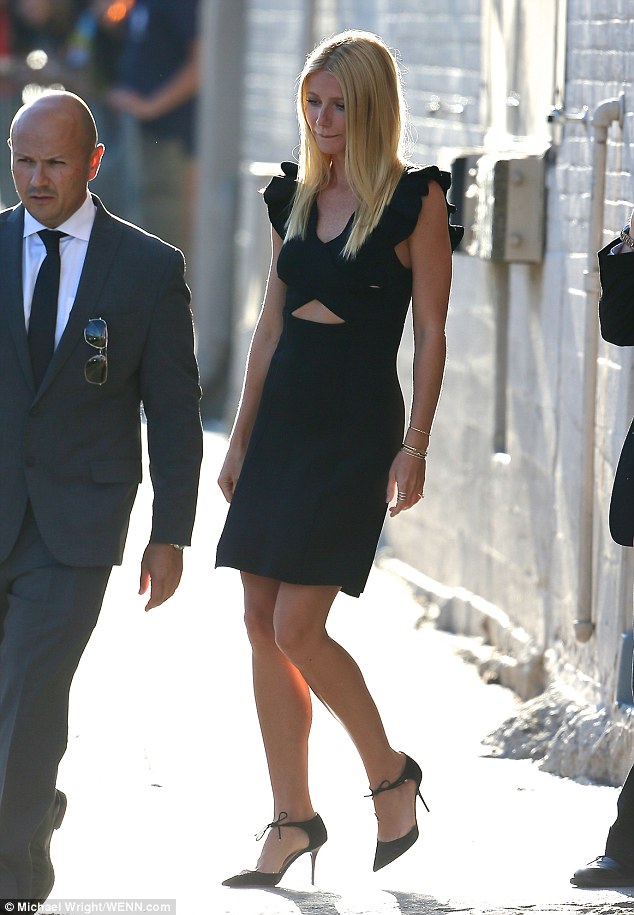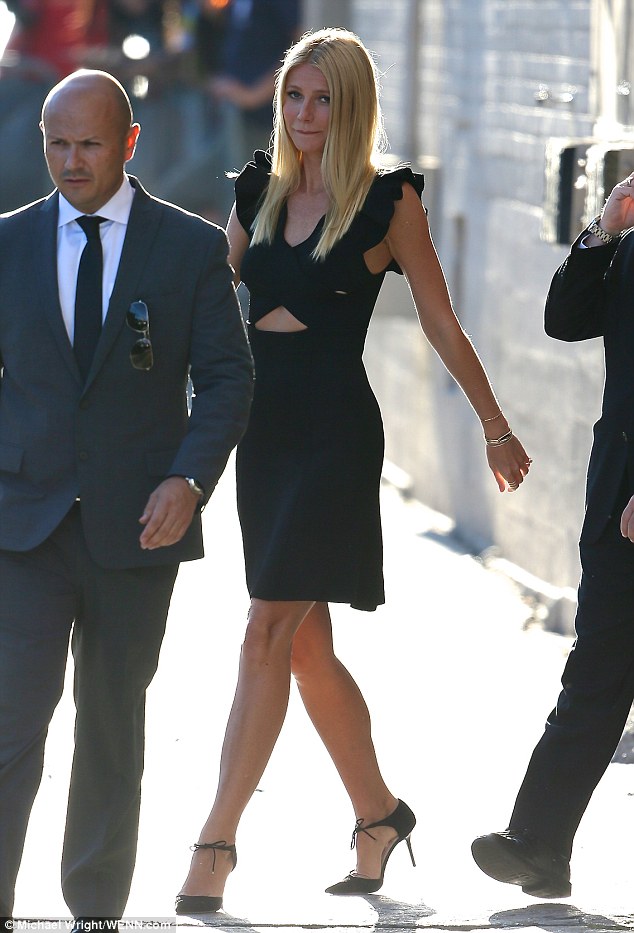 Gwyneth Paltrow looks stunning in a cutout dress and ankle-tie pumps as she leaves the Jimmy  Kimmel Live! studio in New York after her appearance, September 3, 2014
Do you like the outfit, or do you think she's too old for it?
I think she looks perfect. I also love how she teamed the dress with ankle-tie pumps instead of the usual classic pair. Doing so gave her look a refreshingly feminine and carefree vibe, even though the whole outfit is in black.
In case you're wondering, Gwyneth's fancy stilettos are the "Vince" from Jimmy Choo. Here's a look at those shoes up close. They're crafted from a mix of mesh and suede uppers, and feature 4-inch-tall heels: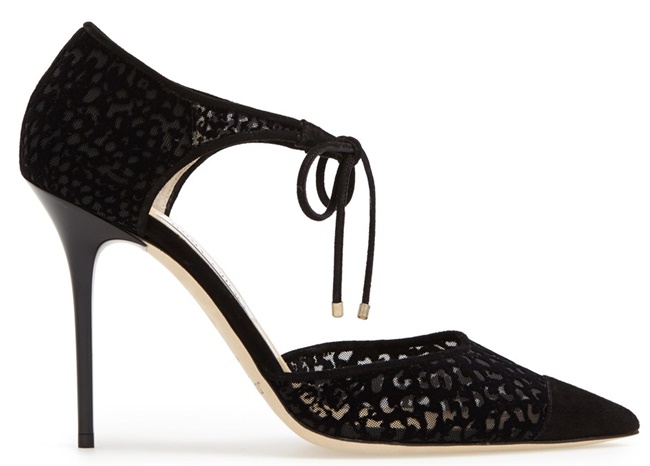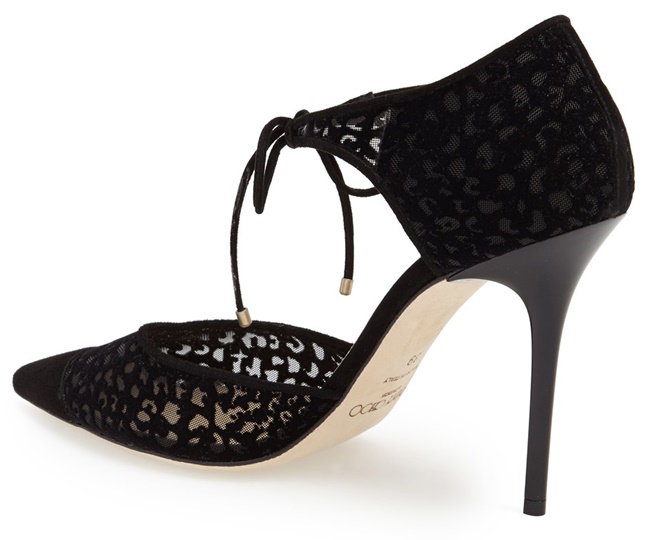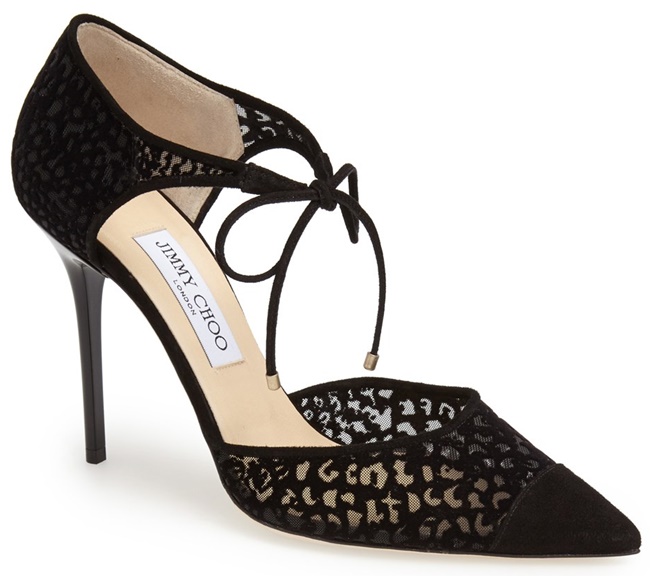 Jimmy Choo Vince Suede and Mesh Ankle Tie D'Orsay Pumps, $750
If you're interested, you can grab the Vince pumps over at Nordstrom. Price to own is a high $750. For those on a budget, you can try the SJP "Pola" pumps instead. These don't have the ankle-tie design, but feature bows at the ankle straps. Price for a pair is much less than what you will spend on those Jimmy Choo Vince pumps — a more accessible $365: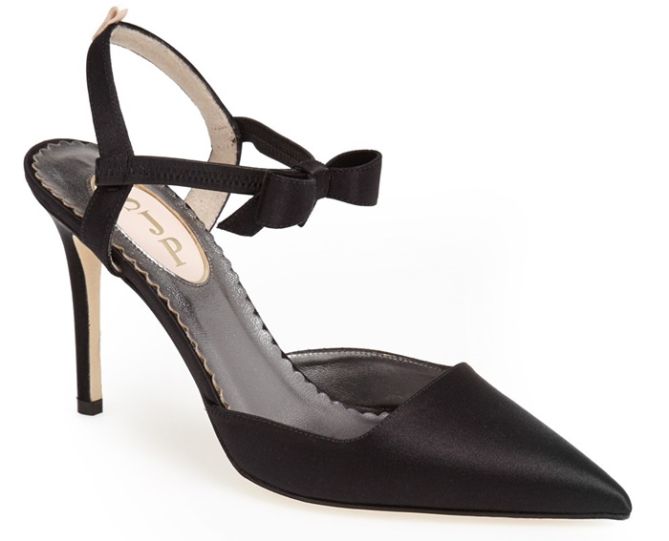 SJP by Sarah Jessica Parker Pola Pumps, $365