Looks like Gwen Stefani is trying to make yellow loafers happen. She just might be successful with it too, because the looks she has put together with the shoes are all super cool and chic. While heading to an acupuncture clinic last week, Gwen wore the yellow slip-ons with a bomber jacket and some overalls with the hems folded up: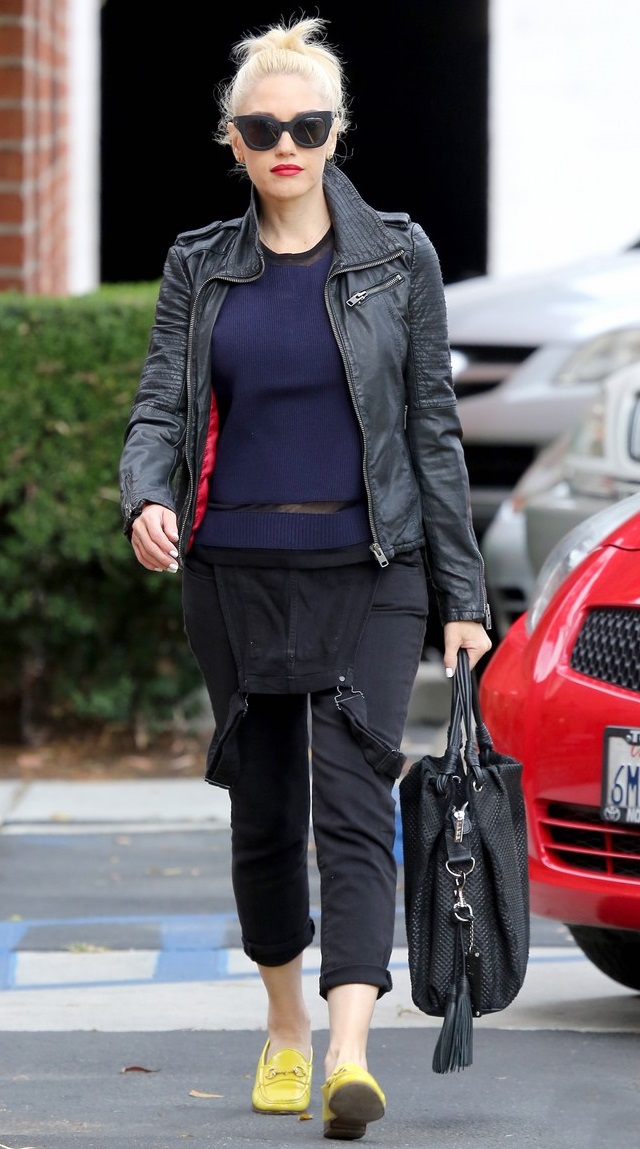 Gwen heads to an acupuncture clinic in yellow Gucci loafers, May 23, 2014
While out and about in Los Angeles with her baby last Sunday, the rocker mom paired the yellow loafers with a red jacket, some studded boyfriend jeans, and a loose tee. Cat-eye sunnies in tortoise print pulled everything together.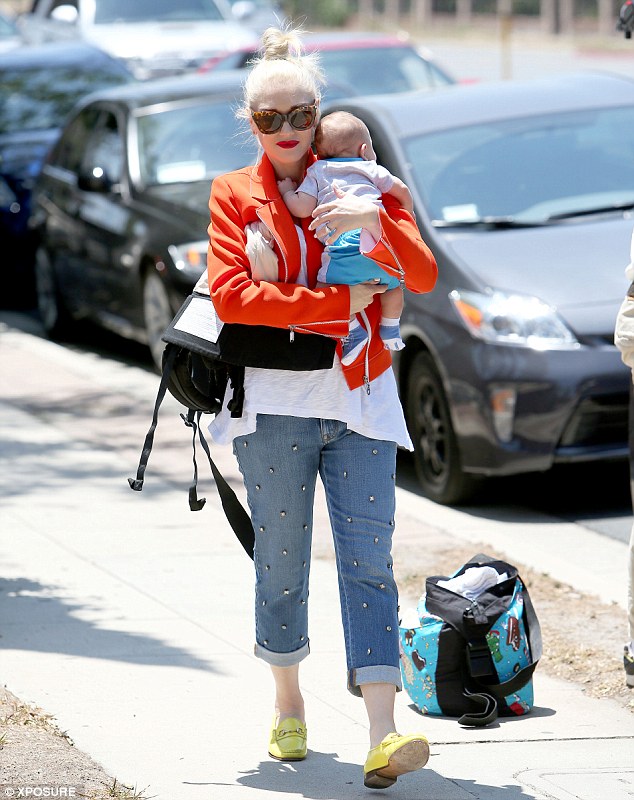 Gwen Stefani out and about in Los Angeles with her new baby, May 25, 2014
And just recently, while enjoying Memorial Day in Malibu, she wore the flats again with a striped shirt, the same overalls (she wore last week), and a pair of bright pink peepers.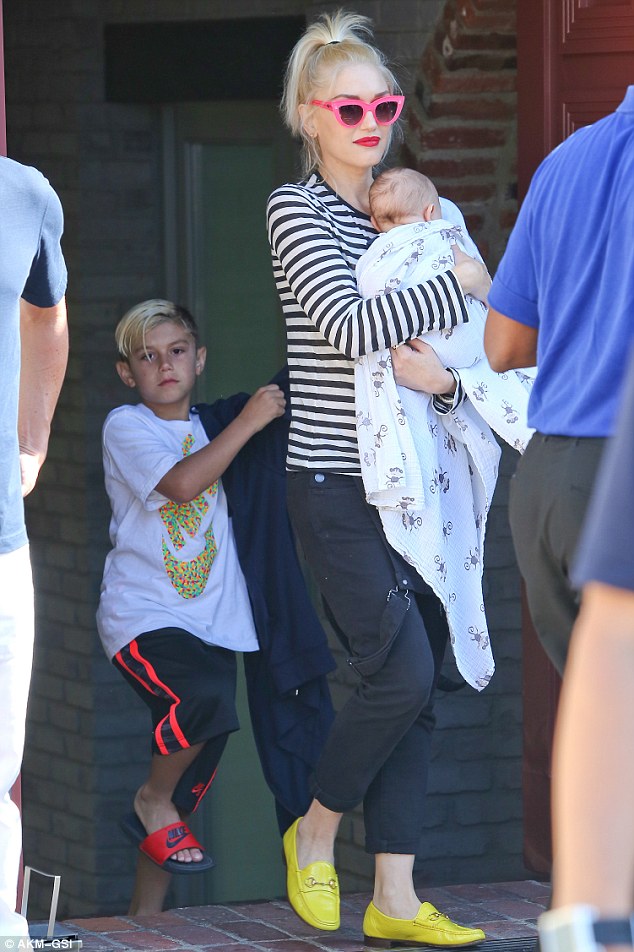 Gwen Stefani spends Memorial Day with her family in Malibu, May 26, 2014
So how do you like Gwen's take on those vintage-inspired yellow loafers? Are you now convinced you should grab a pair this summer?
Here's a closer look at Gwen's sunny yellow kicks. They're from Gucci, and they feature the label's signature horsebit hardware at the vamps. She has worn these shoes several times before. They come in many colors too. Below is another variant in yellow gold.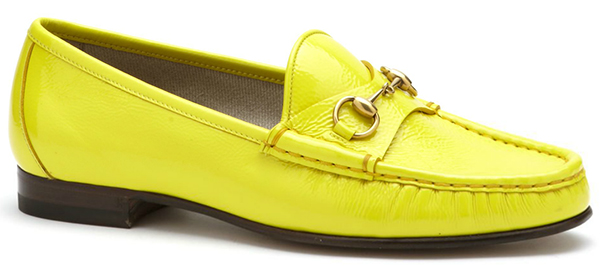 Gucci 1953 Horsebit Loafers in Sunny Yellow, $619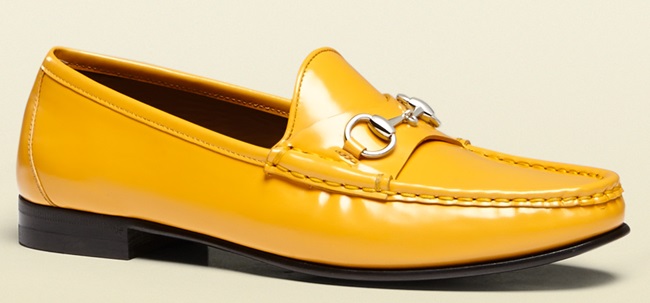 Gucci 1953 Horsebit Loafers in Yellow Gold, $619
If you want a pair, you can score one over on the Gucci website. Grabbing these loafers will cost you about $619.
Of course, you need not spend that much to achieve Gwen's fabulous looks. You can substitute the loafers with cheaper alternatives, whether they're yellow flats or other types of masculine-feminine shoes like brogues, oxfords, or smoking slippers. Try these suggestions I found: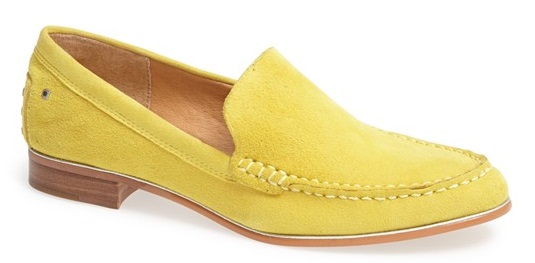 Dolce Vita Venka Flats, $100 (was $149)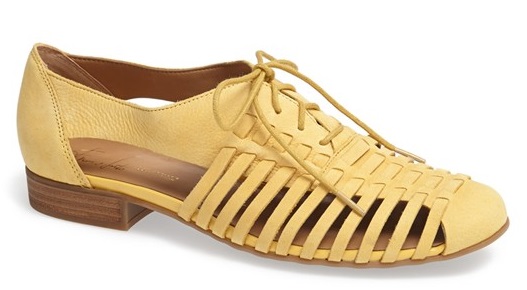 Franco Sarto Andrews Flats, $67 (was $100)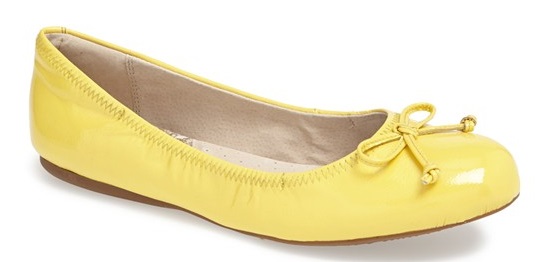 Softwalk Narina Flats, $66 (was $99)