Whoever sad black and white are boring probably didn't know Gwen Stefani. The rocker mom has perfected dressing in these achromatic hues with flair and unprecedented panache. And it's actually because of this that my fondness for both non-colors has magnified tenfold.
To say she has mastered the art would probably be an understatement. Gwen has churned out countless outfits in black and white, and they're all chic, glamorous, completely cool, and always comfortable. In fact, she wowed (again) in white last Tuesday, while out and about in Beverly Hills. Her outfit was certainly one for the books, and one that I will copy this month, no doubt about it.
For the outing, Gwen wore a white zippered vest, and paired the piece with loose white cargo pants. Capping off her style were a black purse, a pair of black-and-white-rimmed peepers, and strappy booties, also in black and white. Icy white nail color and red lips were her other finishing touches. Altogether, the singer painted quite a picture no one could ignore. It was like looking at a modern-day Marilyn Monroe, only, edgier, badass, and definitely with a whole lot more personality.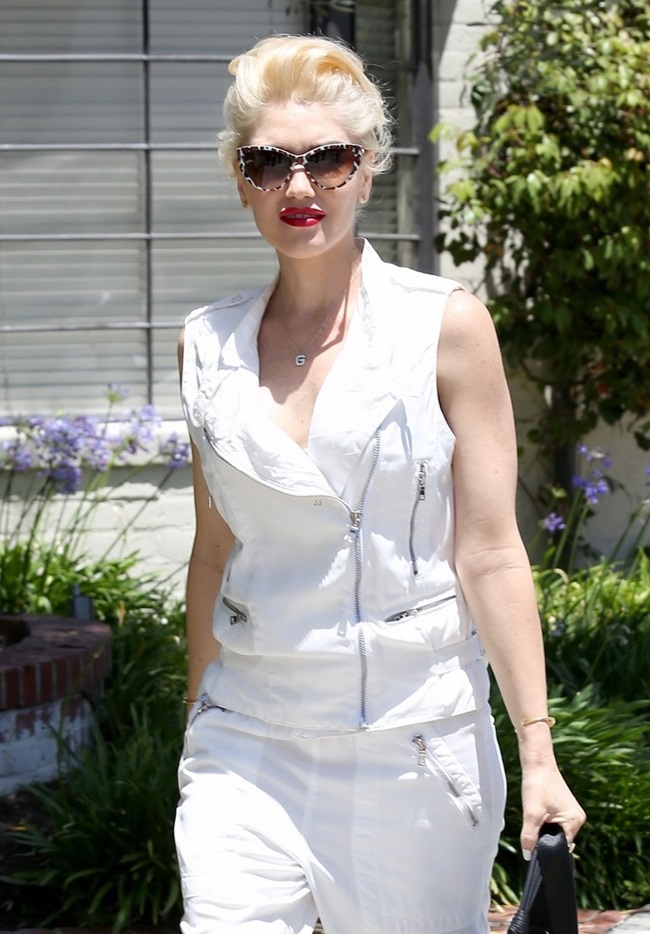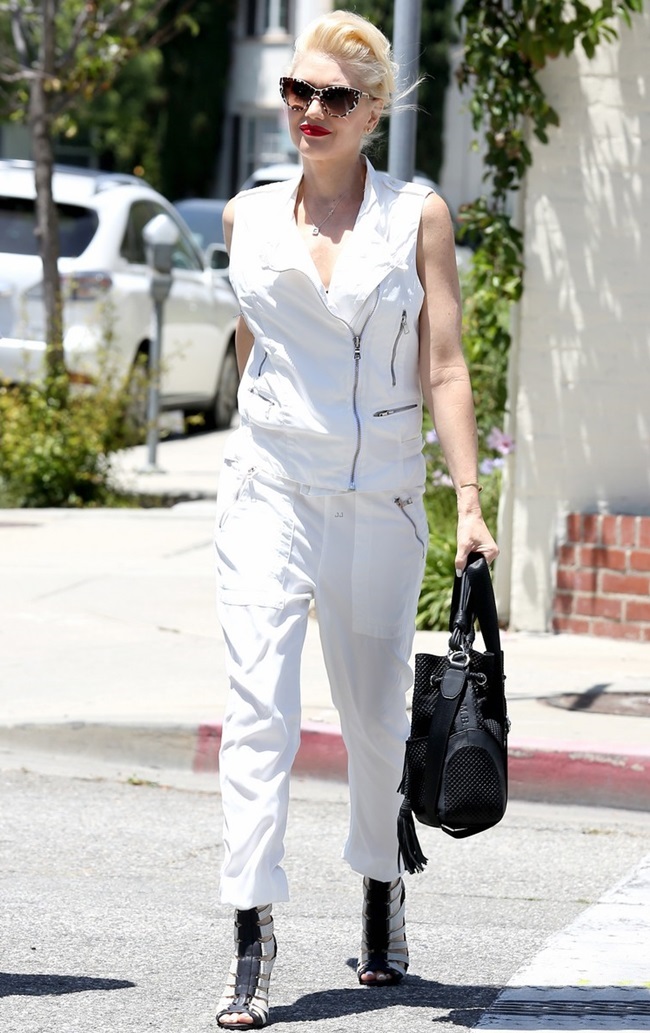 Gwen Stefani heads to an appointment in Beverly Hills, California, on June 2, 2014
Wow. She looks insanely fantastic. Would you agree? Will you take a cue and copy her outfit? Because I will.
You don't need to be a genius to steal it. Simply grab a pair of white cargo pants and a white moto vest, then finish them with a black purse, black-and-white sunnies, and black-and-white strappy booties. Of course, don't forget to put on some red lipstick.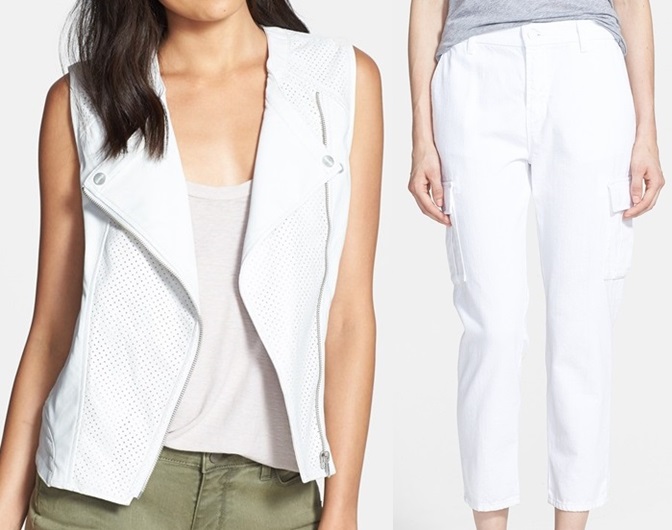 Sanctuary City Faux Leather Moto Vest, $139 / J Brand Dylan Crop Cargo Pants, $222
I tried locating Gwen's shoes on the net, but couldn't find any details on them. I'm no expert, but knowing how she loves to sport shoes from her own fashion line, L.A.M.B., I'd like to take a wild guess and say those booties are also from the label.
In any case, you can substitute the heels with another style from her current line up. Check out the "Deedra" booties. These come fashioned with a mix of neoprene and leather in monochromatic black and white. I think they're totally fierce. Don't you think so?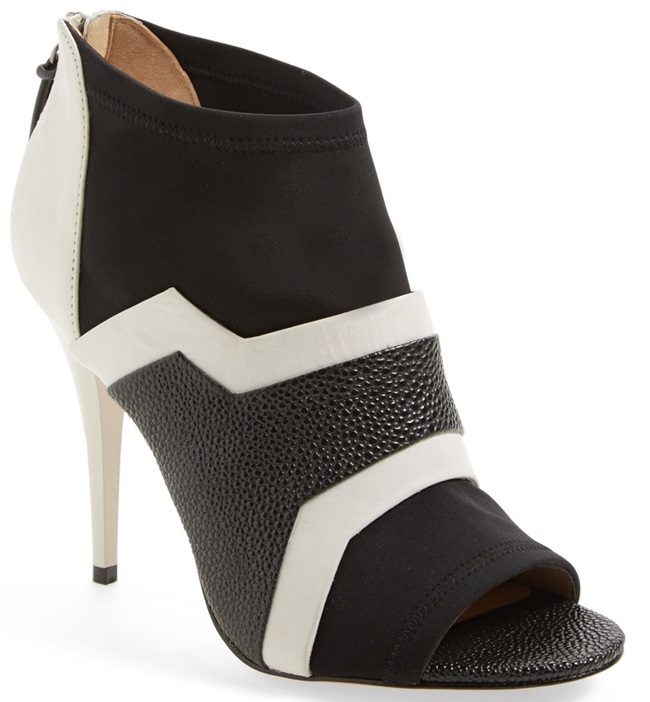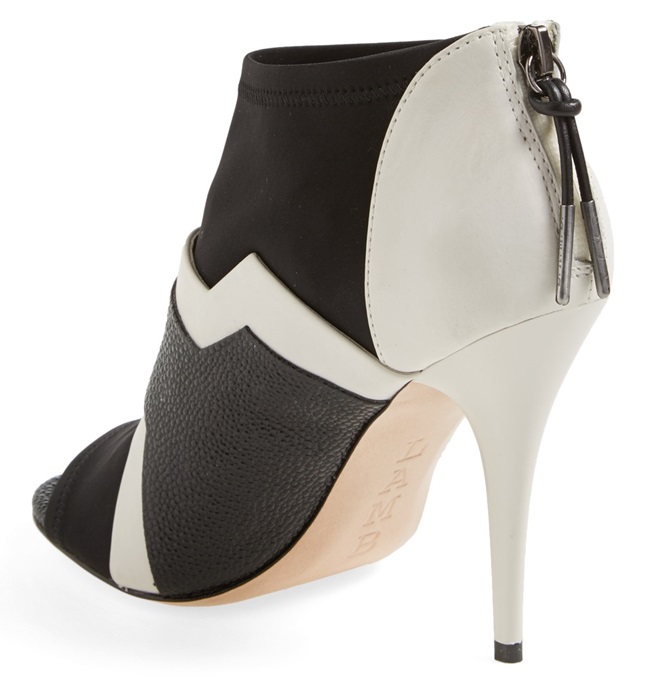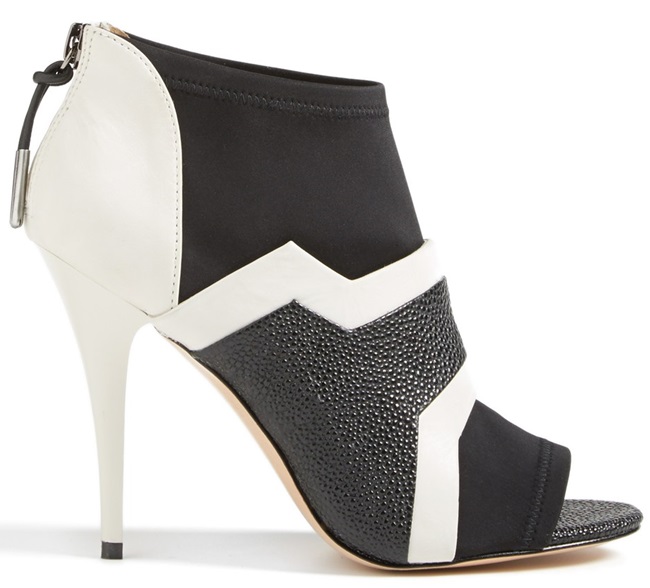 L.A.M.B. Deedra Neoprene and Leather Booties, $325