Gwen Stefani has replaced Christina Aguilera's seat on The Voice, and I must say, the producers made the right choice. Her singing style may be very different from Aguilera's, but she is just as talented.
Recently, the No Doubt vocalist and fashion icon posted a picture of herself posing in a studio with the show's famous male judges — Adam Levine, Pharell Williams, and Blake Shelton. They were all dressed in black, but Gwen stood out like a rose among the thorns in her sexy high-shine micro-mini outfit.
We're all used to seeing the rocker mom in slouchy garments, so her skintight ensemble for the pictorial was definitely a pleasant surprise. Gwen finished the getup with equally sleek and shiny pointy stilettos — a pair most likely from Christian Louboutin.
Check out Gwen's outfit below and tell me if you approve: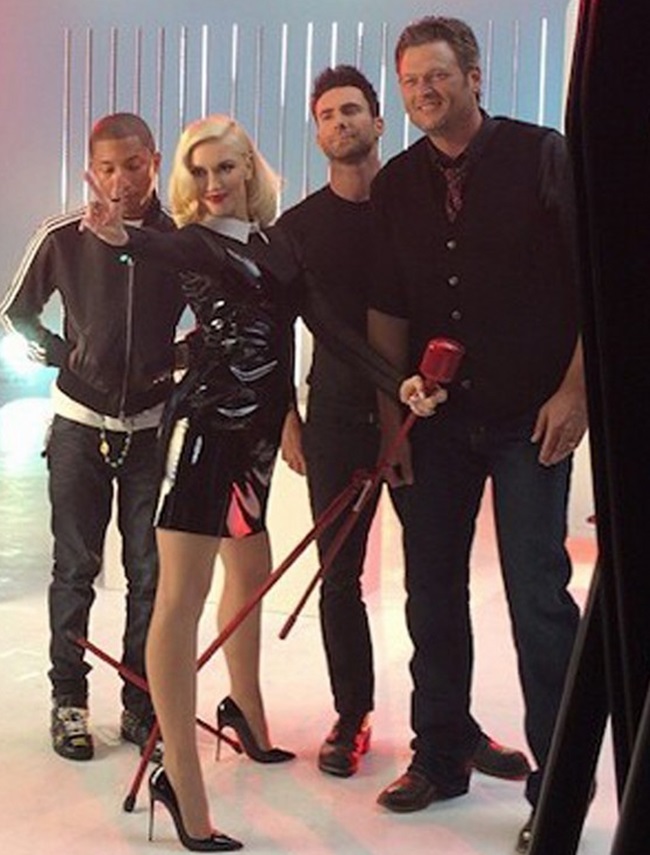 Gwen Stefani poses with Pharell Williams, Adam Levine, and Blake Shelton for a studio pictorial for The Voice, June 30, 2014
Well, do you approve? Are you going to give her a thumbs up?
I'm no fan of patent leather, but she looks stunning in this photo. I also can't seem to stop staring at her high heels. I mean, those stilettos look insanely tall. I can only think of one style from Louboutin's line-up with pins that high, and that would be the "So Kate" pumps.
Below is a closer look at the pair. These shoes feature 5-inch-tall super-slim heels, a pointy silhouette, and lowered vamps that make them insanely flattering to the legs. If you want killer heels, the So Kate pumps are your answer: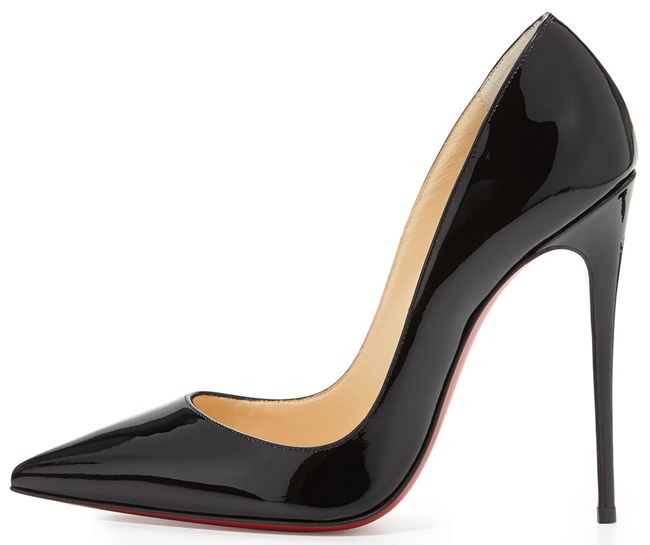 Christian Louboutin So Kate Pumps, $625
If you fancy the So Kate, you can grab a pair in your size for $625. Before you make that purchase, however, the question you should be asking yourself first is whether or not you will be able to walk properly in them. Note that these shoes don't come with platforms, so you will literally be walking on your toes.
Now for those on a budget, and for those who wouldn't mind cheating a little, I have two recommendations you may want to consider. These pumps feature 5-inch tall heels, but they also come with half-inch-thick island platforms that are subtle and aren't too obvious. Wear any of these with a little black dress, and you're all set!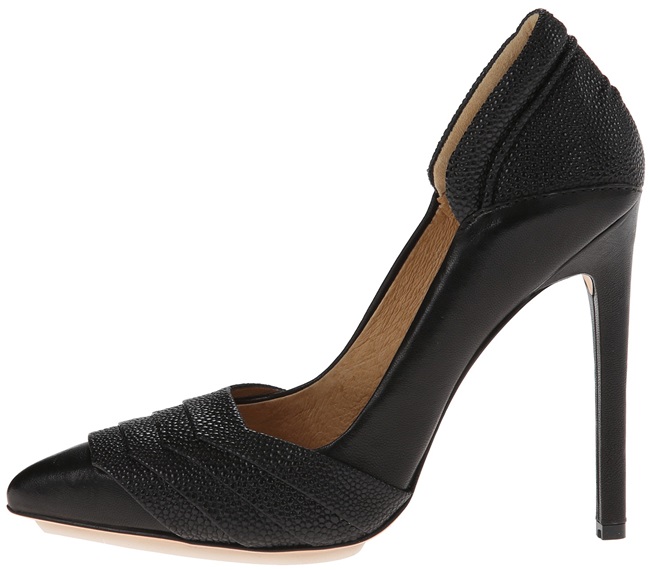 L.A.M.B. Diane Pumps, $255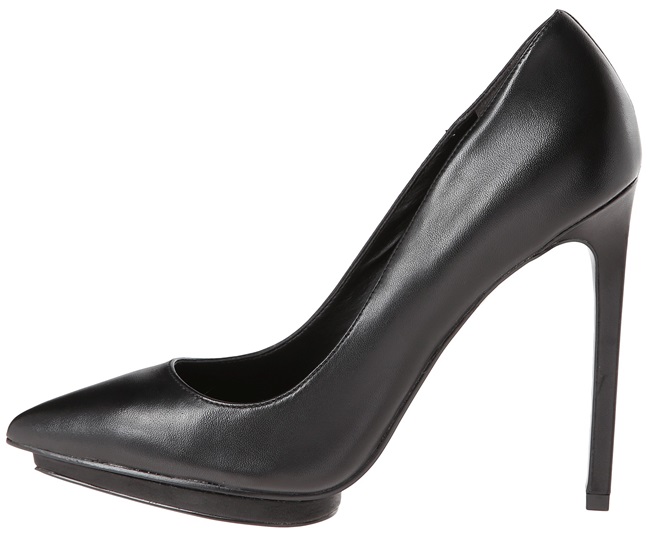 Enzo Angiolini Kamrin Pumps, $85 (was $120)