I love Gwen Stefani. Her style is truly her own. It's unique and one of a kind. Plus, let's not forget how she makes looking fashionable while pregnant seem like it's a piece of cake. Somehow, the singer-turned-fashion-designer has mastered the art of looking fabulous even with a growing belly.
I've written about Gwen here on ShoesPost several times already. I hope you will bear with me because I don't think I'm going to stop writing about her anytime soon.
Early this month, the rocker mom was spotted arriving at Wolfgang Puck to celebrate her baby shower. For the occasion, Gwen decked herself in a flattering three piece ensemble in classic black. Her statement pieces included a gorgeous (black) blazer detailed with exquisitely printed sleeves, and a pair of strappy t-bar sandals in bi-color. The look was simple but it had serious impact. She finished it with her signature red lips, pretty nail polish, and finger baubles to match.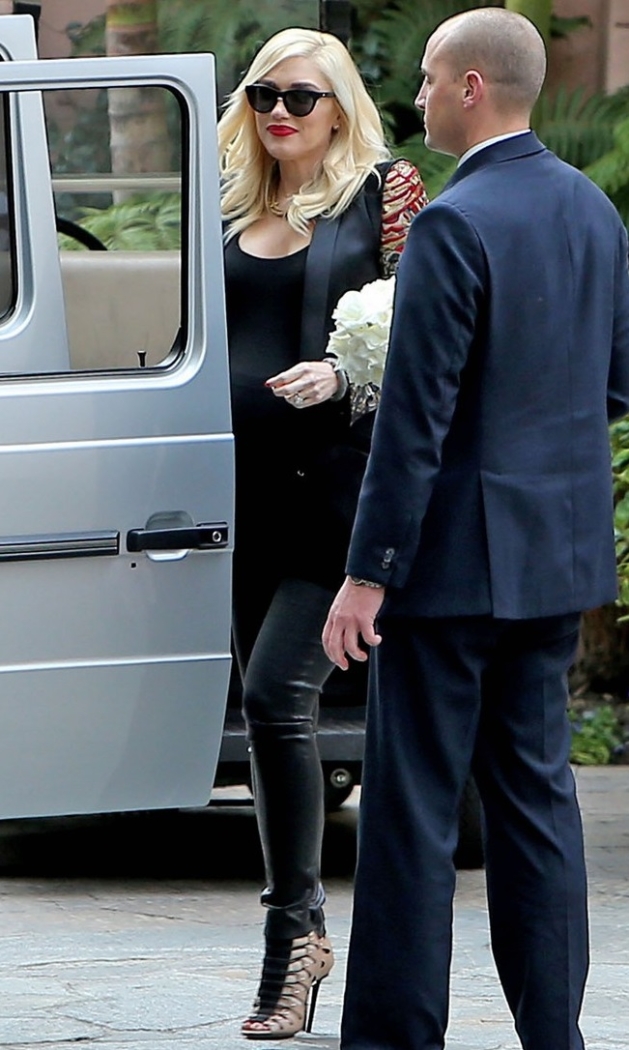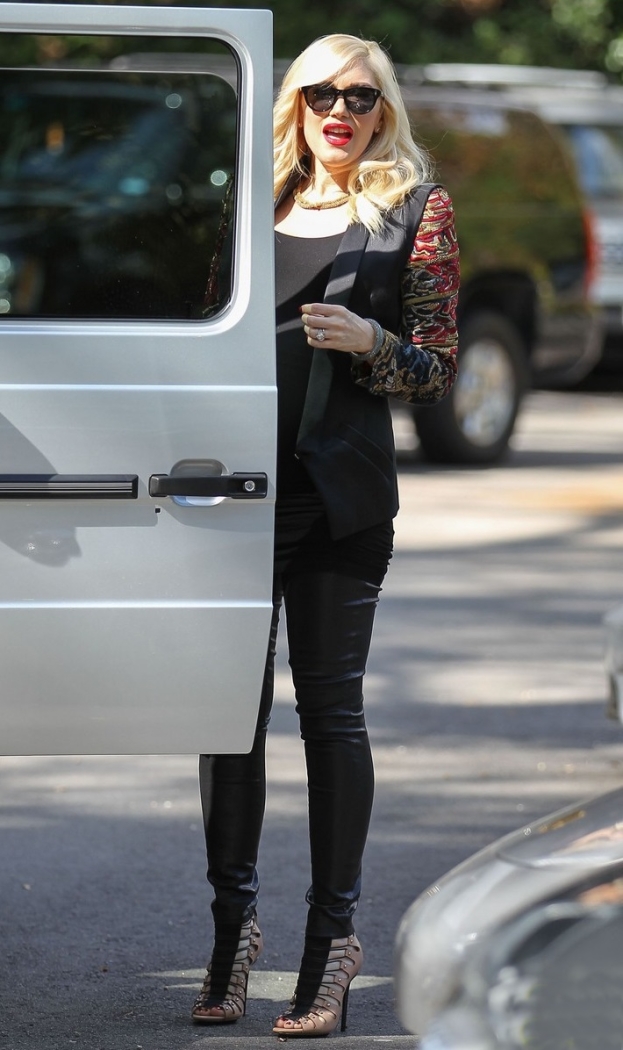 Gwen Stefani arrives at Wolfgang Puck restaurant in Beverly Hills for her baby shower, February 8
So do you like Gwen's baby shower attire?
I agree. She looks amazing! I love her jacket, and I love her two-tone sandals even more. Can you guess where she scored the pair?
Yep, L.A.M.B., her very own fashion line. The sandals are called the Falyn. The vamps on these shoes, which are crafted from suede, are "suspended" by strings, thus making them look like t-straps. Don't be fooled by the complicated and highly architectural design, because these shoes open with zipper closures on the back (for ease of wear).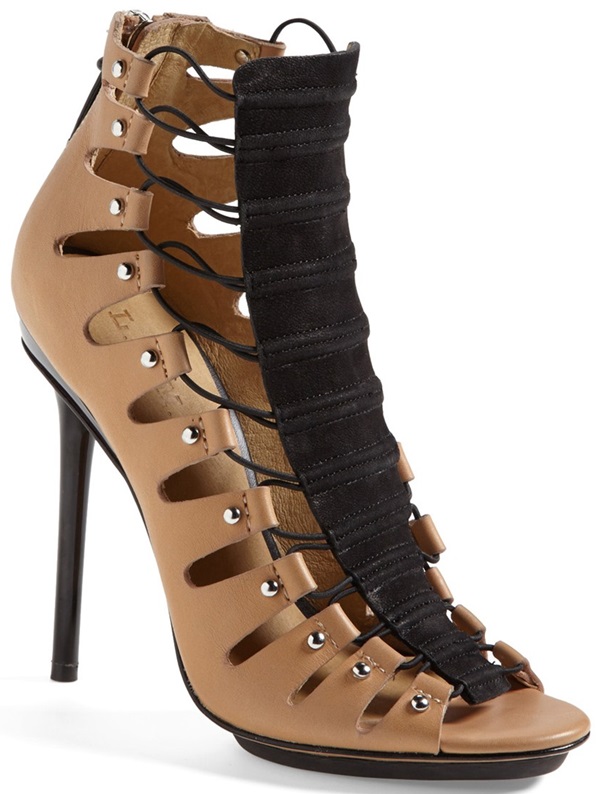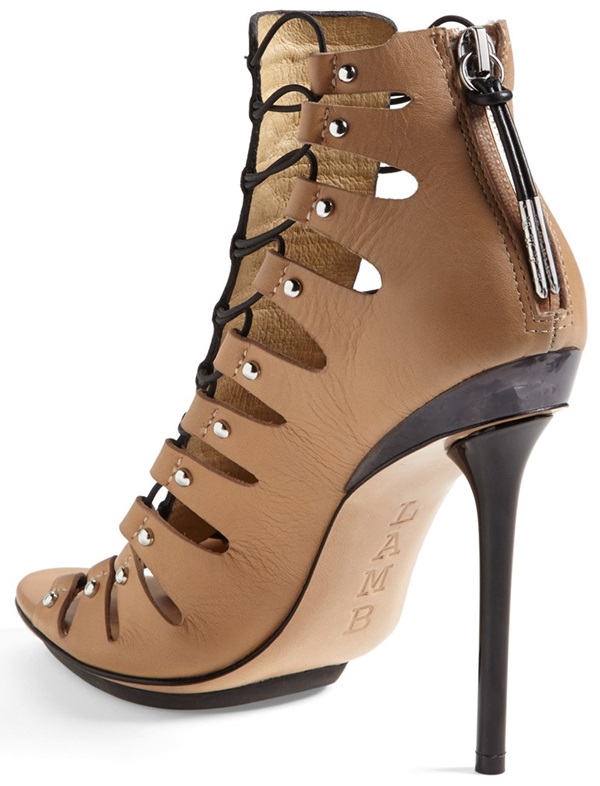 L.A.M.B Falyn Sandals in Black/Natural, $295
Would you like to grab a pair?
These sandals are actually "fresh off the grill". If you're in dire need of some retail therapy (or simply, if you fancy the heels), just grab them over at Nordstrom. Enjoy shopping!