I'm so used to seeing Gwen Stefani wear black and white that to find the fashion icon in anything but actually makes it headline-worthy.
Yesterday, Gwen was spotted heading to her usual acupuncture appointment in Koreatown in a boldly patterned bright blue outfit. Her open-toe high heels, which were detailed with shoe laces, were also in the same bold blue color.
To keep her peepers protected, Gwen complemented the outfit with neon blue round-rimmed sunnies. Finally, she capped off the whole mix with her signature red lips and a white boxy tote. Altogether, the singer and mom-of-three looked covered up, but every bit the style star we know her for: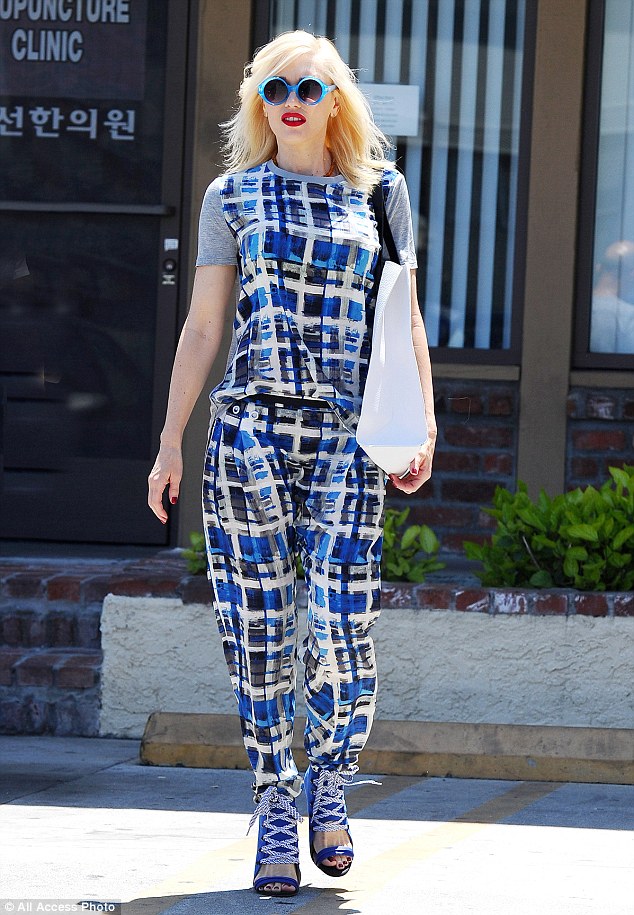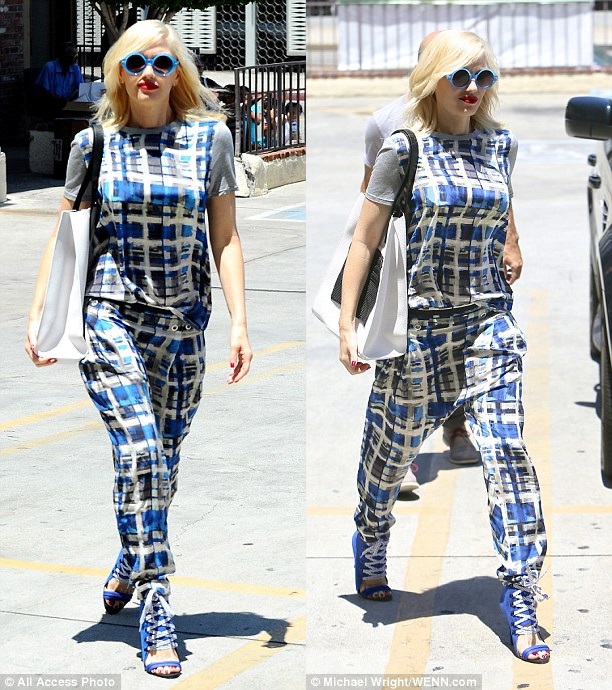 Gwen Stefani heads to an acupuncture clinic in Los Angeles while decked in a boldly printed all-blue outfit, on July 9, 2014
Come to think of it, if you look at her getup, it's very reminiscent of sleepwear (the pajama set). But then again, only Gwen can pull off wearing such a look and get away with it.
I'm also guessing the matching separates and heels are fresh pieces from her fashion line, L.A.M.B.. They're not searchable online at the moment, but judging from the silhouette and design, they're very "Gwen".
That said, her black-and-white tote is already available for the taking if you're interested in it. It's called the Beulah 2, a roomy shopper crafted in rich pebbled leather and detailed with a croc-embossed patch pocket on the outside. It also comes with a detachable coin purse that you can use for option: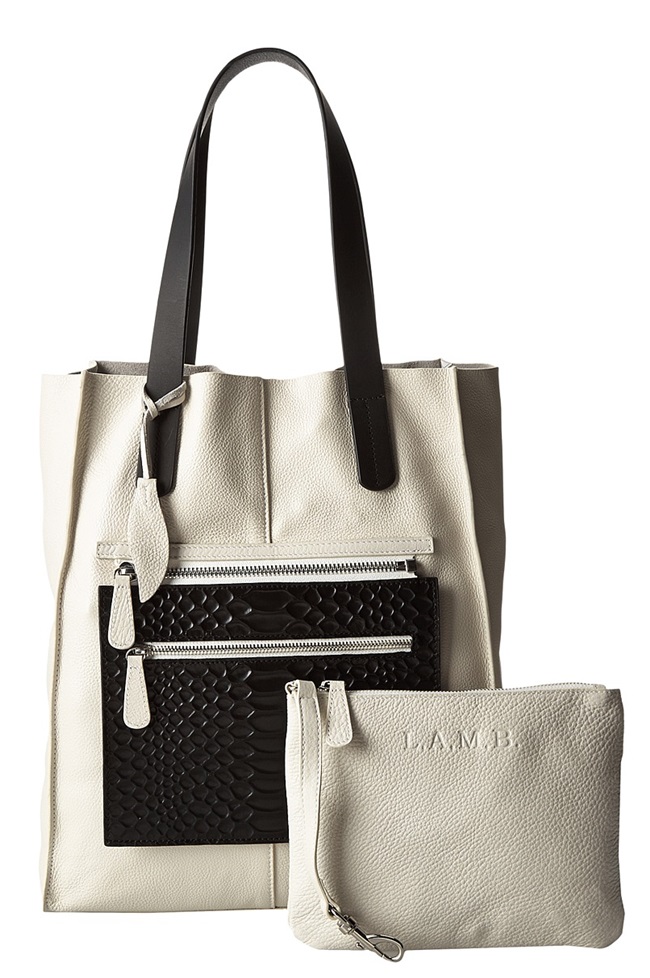 L.A.M.B. Beulah 2 Tote, $333 (was $475)
To steal Gwen's head-to-toe blue summer style, you can grab these blue lace-up sandals from Ivanka Trump and pair them with printed blue separates. The "Delfino" feature suede leather uppers detailed with an intricate lasercut design, as well as 4.25-inch-tall heels. For the price of $150, I think they're perfect:
Ivanka Trump Delfino Sandals, $150
If you can find printed separates that match, then grab them. If not, printed blue trousers and and a printed top in the same color family will do. Try these options I found: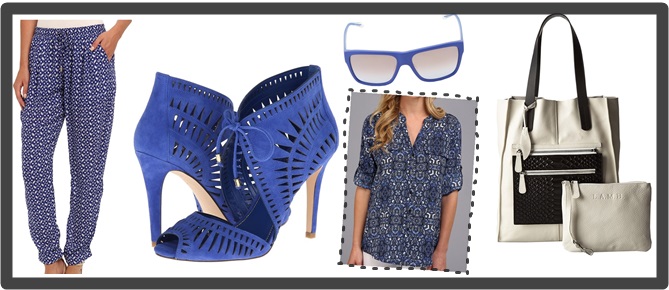 Gabriella Rocha On The Prowl Jogger Pants, $50 (was $55) / MARC by Marc Jacobs 380/S Sunglasses, $120 / Calvin Klein Print Crew Neck Roll, $55 (was $69.50)