Here's someone who lives and breathes fashion (aside from music) — Gwen Stefani. The singer-turned-fashion mogul has just announced that she is releasing a new label called DWP alongside designer, Michael Glasser. It's supposedly a non-denim pants line, which will be marketed this season and released this coming spring. All the pieces from this highly specialized collection will also be produced in Los Angeles — a detail that she has shared with excitement, as the nearness will allow her to be very hands on.
Speaking of the pregnant star, Gwen was spotted leaving an acupuncture clinic the other day. The celebrity mom looked chic per usual, as she sported a blazer over a tunic top and some skinny jeans. Of course, me being the shoe fanatic, I just had to look down and check out her footwear. They were a pair of sexy and very strappy sandals in exotic print and classic leather combination, a very interesting set that drew my curiosity.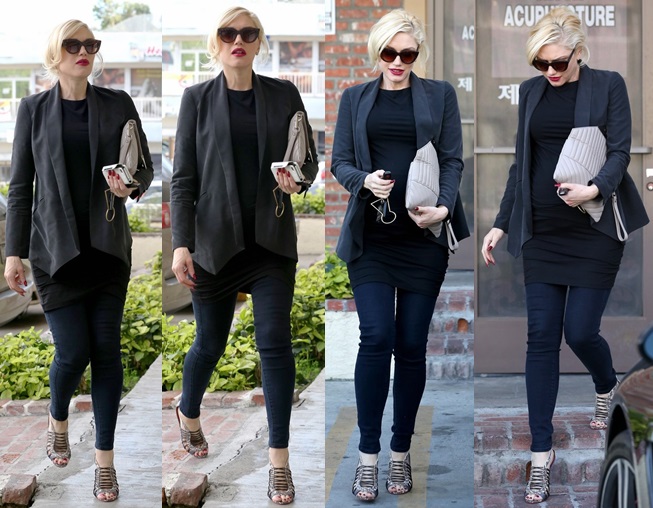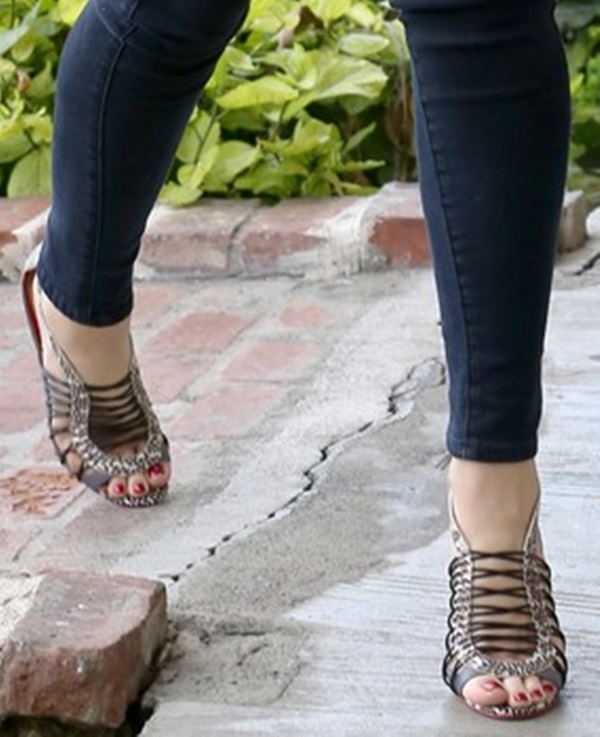 Gwen Stefani exits an acupuncture clinic in Los Angeles, January 6, 2014
Before anything else, can I just say that I totally had no idea you can have an acupuncture treatment (or therapy?) while you're pregnant. I've never tried acupuncture, though I am very interested to know how it would feel like.
Now on to Gwen's heels, can you ID them?
While the information hasn't been officially confirmed yet, several sources are saying they're from L.A.M.B.. I couldn't find them anywhere online, though. So they could either be from an old collection or from a very new one that's yet to be released.
Now just in case you don't want to wait (or you can't), you can actually just grab the L.A.M.B. Savanna sandals. They're very similar in look and feel. They feature geometric grommets and contrasting strips of leather at the cuffs, while knotted straps decorate the cutout vamps — just like Gwen's shoes. The shafts (which measure 4.5 inches from the heel cups) sit on sexy 4-inch tall stiletto heels so they will definitely give you the boost.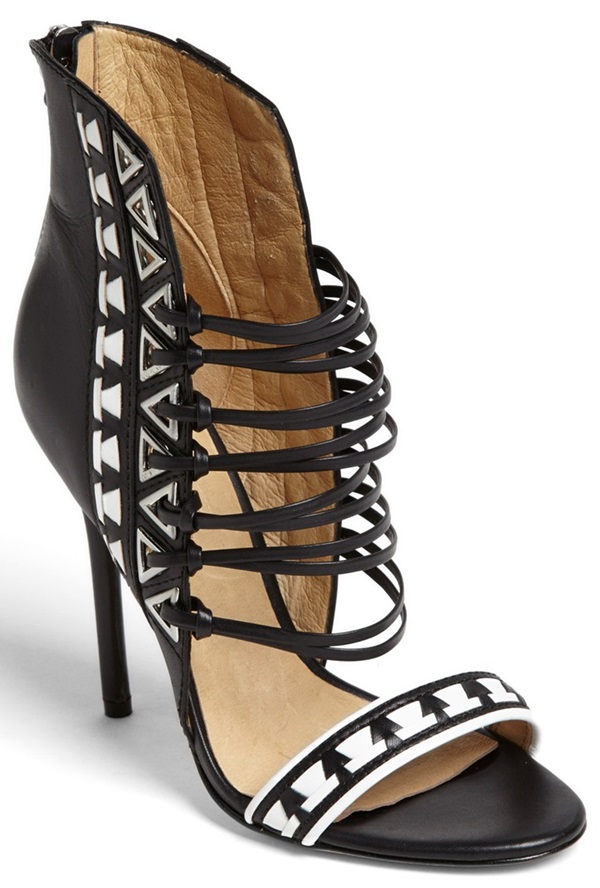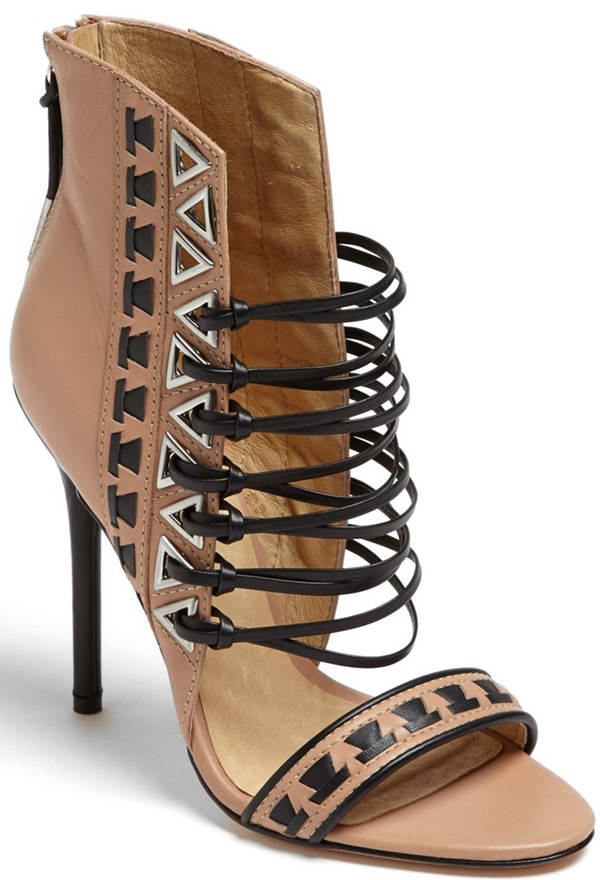 L.A.M.B. Savanna Sandals, $325
Not a bad alternative, right?
The Savanna sandals come in two variations, Black/White and Nude/Black. To be honest, you will have a hard time deciding which pair to get because both are gorgeous. They're classic as classic gets, and they're made of real leather too, which is always a plus. You can find them over over Nordstrom. They retail at $325.