I love wearing double denim. I find that head-to-toe denim ensembles are simply cool.
Early this week, rocker mom Gwen Stefani was spotted heading to an acupuncture clinic in an all-denim look that could only be described as fierce. The fashion designer was decked in a simple denim jumpsuit, but the accessories she used to go with the onesie made such a huge difference. Gwen punctuated her style with white-framed peepers and a pair of wedge sneakers from her shoe line — the L.A.M.B. Freeda.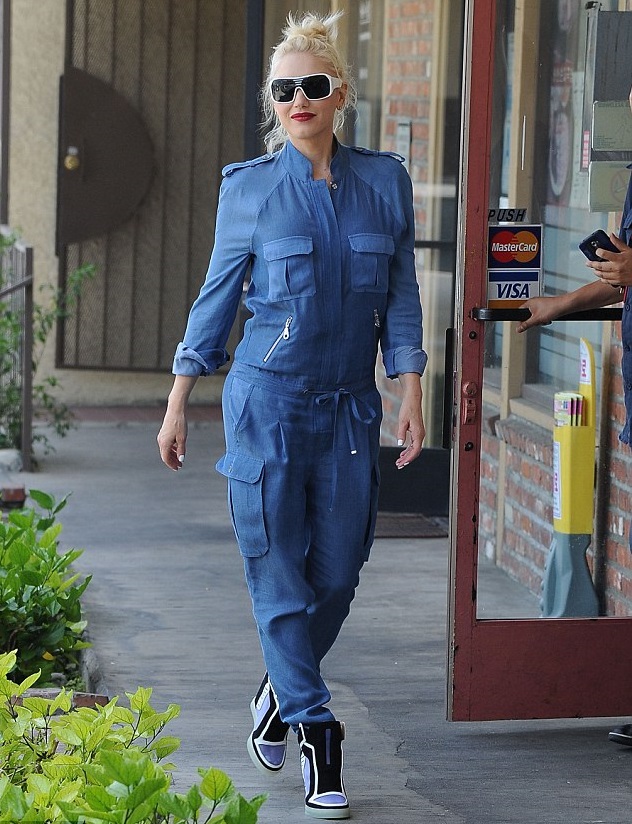 Gwen Stefani heads to an acupuncture clinic in a head-to-toe denim outfit, May 19, 2014
The look she put on was simply super. It was casual, laid-back, cool, and completely striking.
Do you like Gwen's style here? Do you think she looks hot? Or would you have preferred her in another pair of shoes?
Here's a look at Gwen's wedge sneakers. These sporty kicks feature leather and mesh uppers in an easy pull-on design, as well as colorblock and geometric panels of black, gray, and white. They also come with hidden wedge heels that are 4.75 inches tall. There are 4 variants of the Freeda, black-white, black, navy, and gray-slate: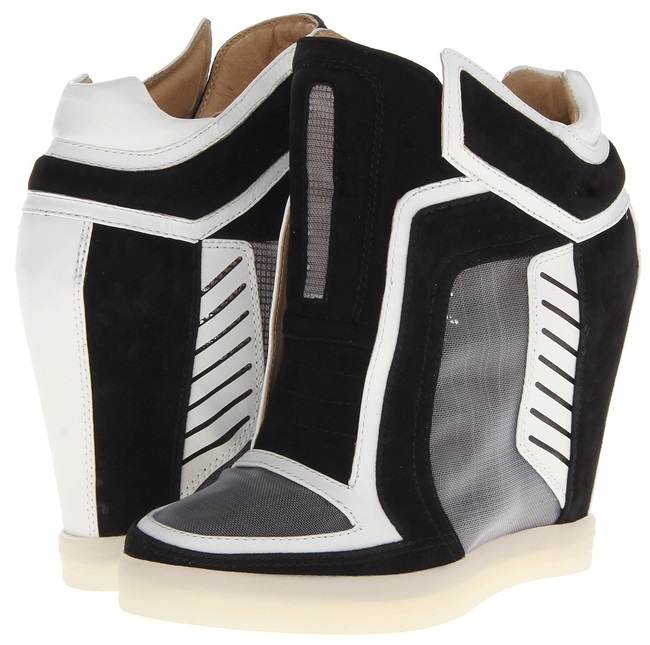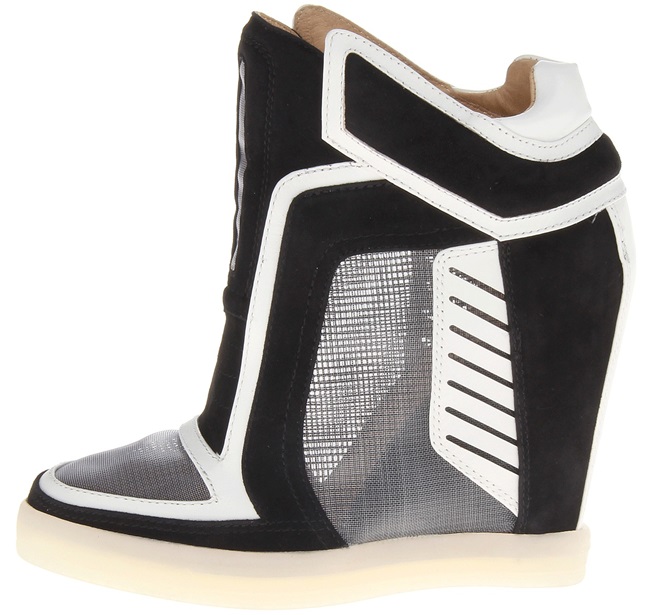 L.A.M.B. Freeda Wedge Sneakers, $265
Wedge sneakers may already be passe to trend-loving fashionistas, but here's what I think — if they look good on you, then why stop wearing them?
The Freeda can easily be purchased online. A pair will set you back an affordable $265. To steal Gwen's head-to-toe denim style here, wear the sneakers with white-framed sunnies and a denim jumpsuit. Here are great options to try from Trina Turk and Vince Camuto: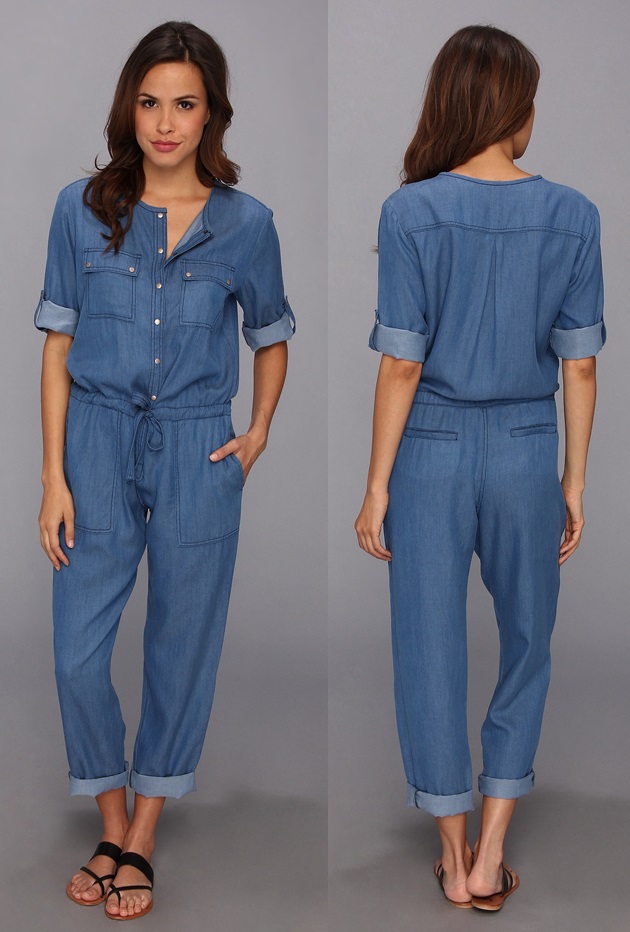 Trina Turk Clovis Jumpsuit, $348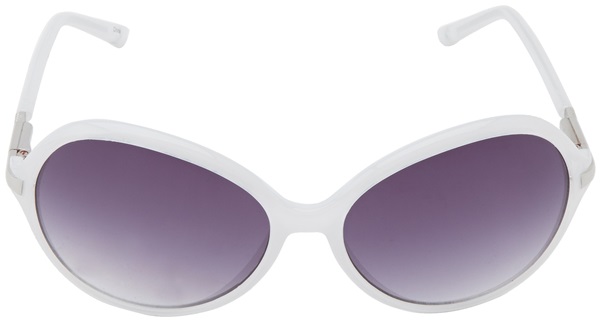 Vince Camuto VC600 Sunglasses, $63 (was $70)