Gwen Stefani was spotted heading to a nail salon last Thursday. The rocker mom was stylishly dressed per usual. This time, however, instead of covering up in a blazer, coat, or jacket, she showed off her alabaster skin by wearing a loose white tank. She wore the classic top with snake-print drawstring trousers folded at the hem, some brown-framed eyewear, and a pair of colorblock heels with criss-cross straps. Of course, her red lips were also in order. What was interesting was how she opted out on the usual red nail polish and went for classic white instead.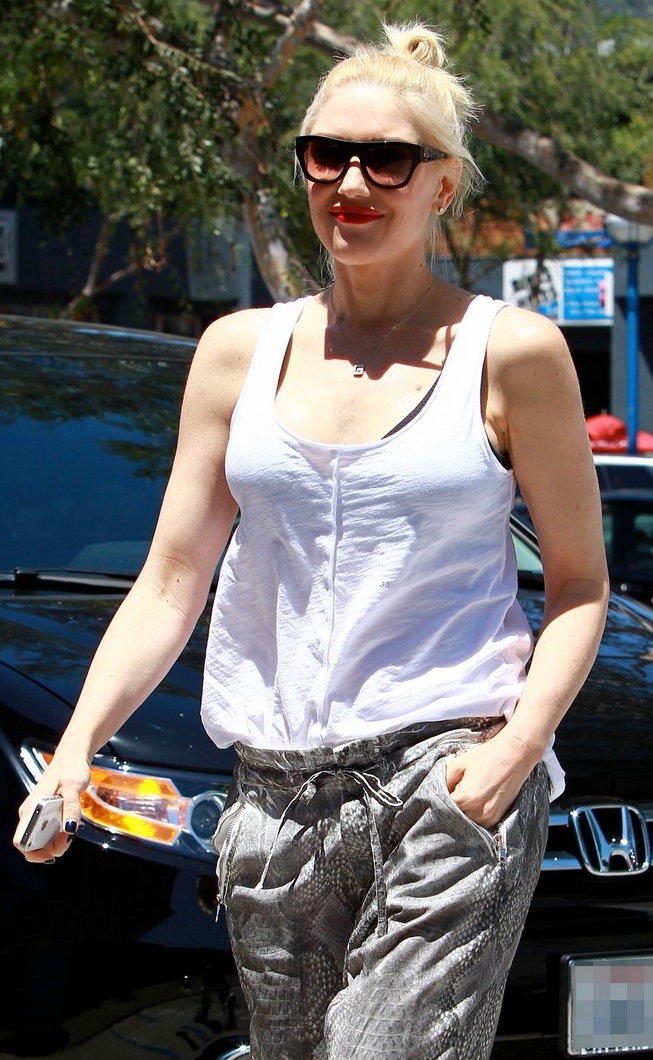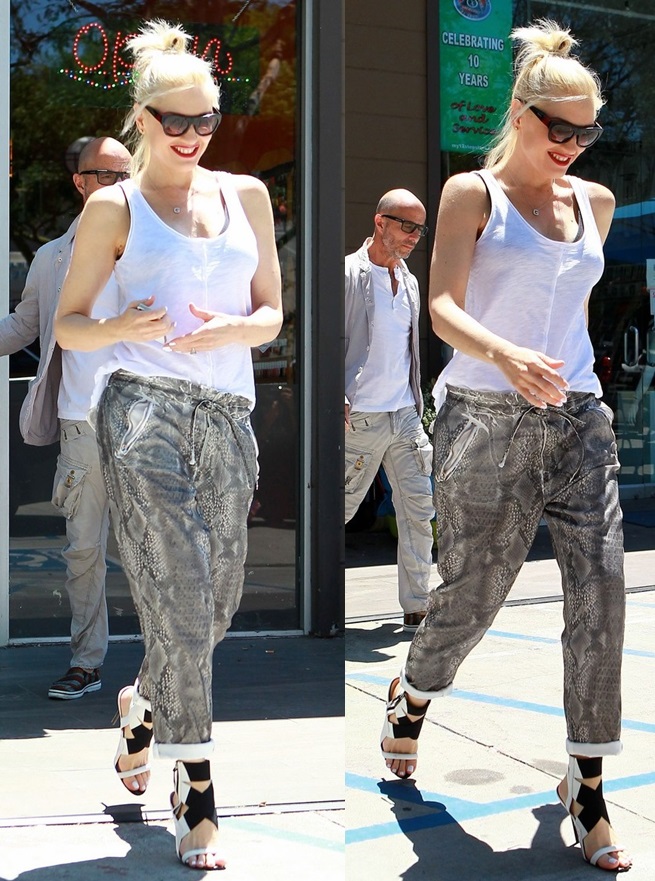 Gwen Stefani rocks snake-print leather pants as she enters a nail salon in Santa Monica; then soon leaves with freshly painted white nails, on May 15, 2014
How do you like Gwen's latest street style? And how do you like the way she styled her statement trousers?
I love the simple but edgy mix she put together here. Snake-print garments have a tendency to look tacky or tasteless if worn the wrong way, but Gwen managed to create a very elegant look with the bottoms. I can't wait to copy this outfit. What about you?
Now on to the shoes. As you know, Gwen loves to wear shoes from her own fashion line. The criss-cross colorblock sandals on her feet are actually the L.A.M.B. Reina. They're pretty much fresh off the grill. The Reina feature leather uppers with wide elastic gore straps for a custom fit. The heels on these shoes are 4.5 inches tall, and there are zip closures on the sides for ease of wear.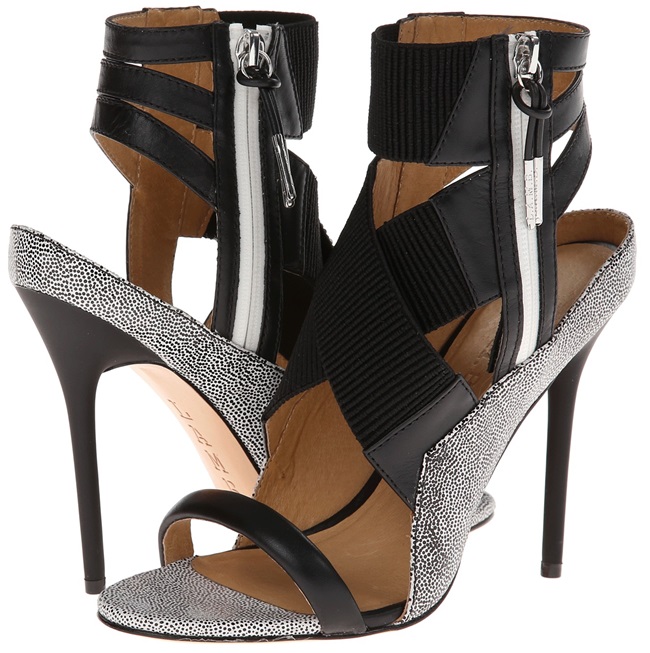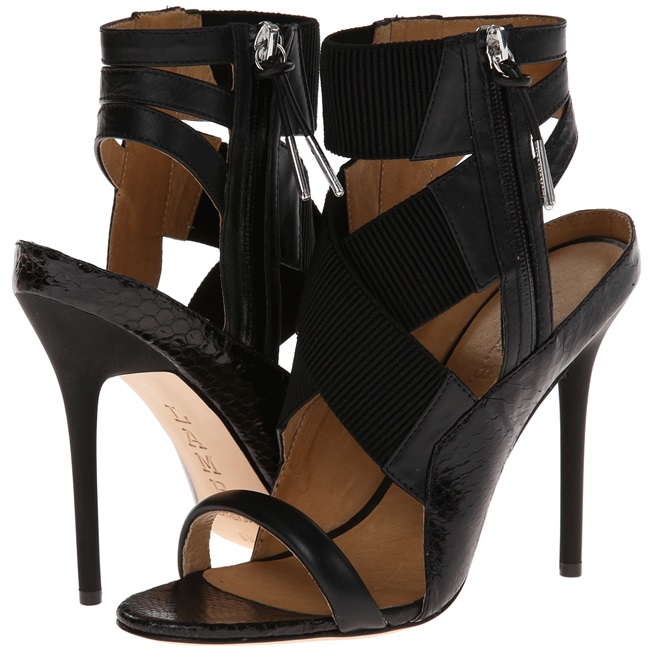 L.A.M.B. Reina Sandals, $265
Do you like what you see?
The Reina retail at $265 a pair. I couldn't find Gwen's black-and-white version, but other renditions of the same style in all-black and dotted-black are available at Zappos for you to grab.