Are wedge sneakers officially out the window?
Honestly, I don't think they'll ever go away. Maybe they won't be as popular this year as, say, last year or several seasons ago, but I don't think they'll ever disappear. While I'm not a hard core fan of wedge sneakers, I can appreciate the idea of wearing comfortable, yet heeled, shoes. I'm sure a lot of women do too, that's why I think wedge sneakers are definitely sticking around.
Gwen Stefani, for example, is still quite fond of them. The rocker mom was spotted sporting a fresh pair while heading to an acupuncture clinic early this week. Per usual, she was in all black, but gave the outfit a little bit of kick with an animal-print tote and some camou-framed peepers. The look was grunge and cool all at once, and like any other day, she looked fabulous.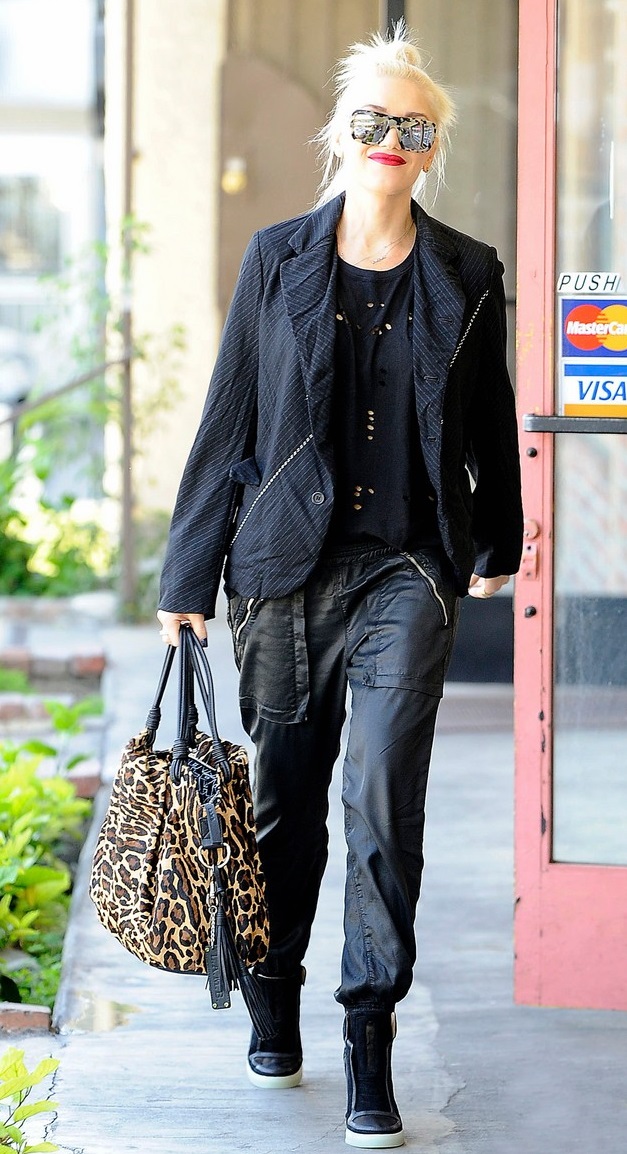 Gwen Stefani heads to an acupuncture clinic in Los Angeles, April 30, 2014
How do you like Gwen's latest street style?  Fancy the outfit? And what do you think of her sneakers?
I know they're not as striking because of the classic black color, but up close, they actually look quite futuristic — especially the black-and-white variant.
You see, Gwen's sporty kicks are from her shoe line, L.A.M.B.. They're pretty fresh, too. In fact, they've only been recently released.
Here's a closer look at the sneakers. They feature uppers crafted from leather and mesh, and also feature an easy pull-on design for quick wear. The wedge heels on these shoes are 4.75 inches tall, while the platforms are about 0.75 inches thick. If you do the math, these sporty kicks will give you a height boost of 4 inches.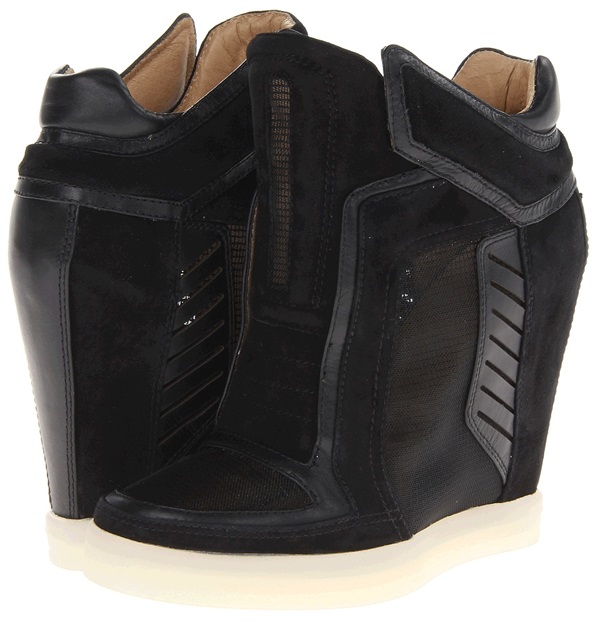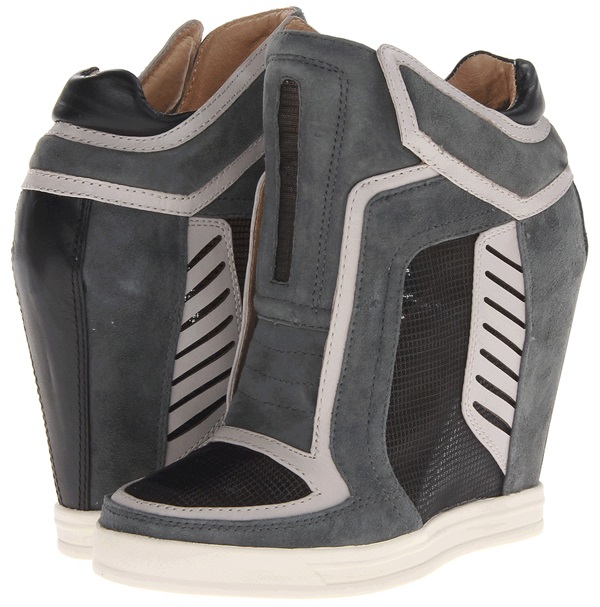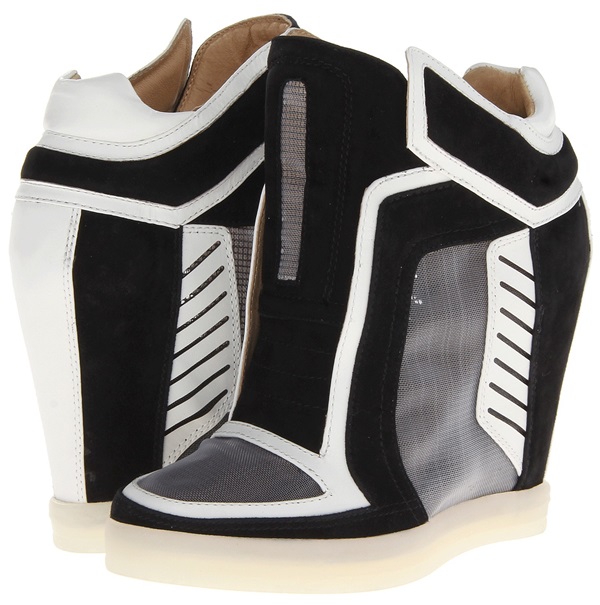 L.A.M.B. Freeda Wedge Sneakers, $265
Do you like what you see?
The panels on these shoes are what make them appear futuristic. In black, they don't look as striking, but if you check out the other variants, you'll think otherwise. If you fancy Gwen's new L.A.M.B. sneakers, you can easily grab them online. They retail at $265. Pair them with a black tee and black skinnies to get her look.