We just Googled Gwen Stefani's age. We don't want to be rude- but wow, woman sure looks hot for her age. She is 44! She could clearly pass for someone in her early 30s, especially now that the blonde singer is pregnant. Insanity!
Check out the cool mama as she accompanied her entire family on a fun day of skiing. Her little ones, Gavin and Zuma are taking skiing lessons at Mammoth mountain.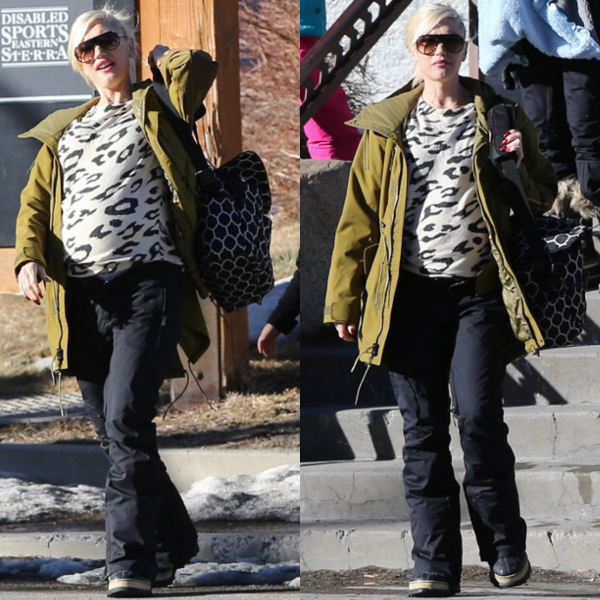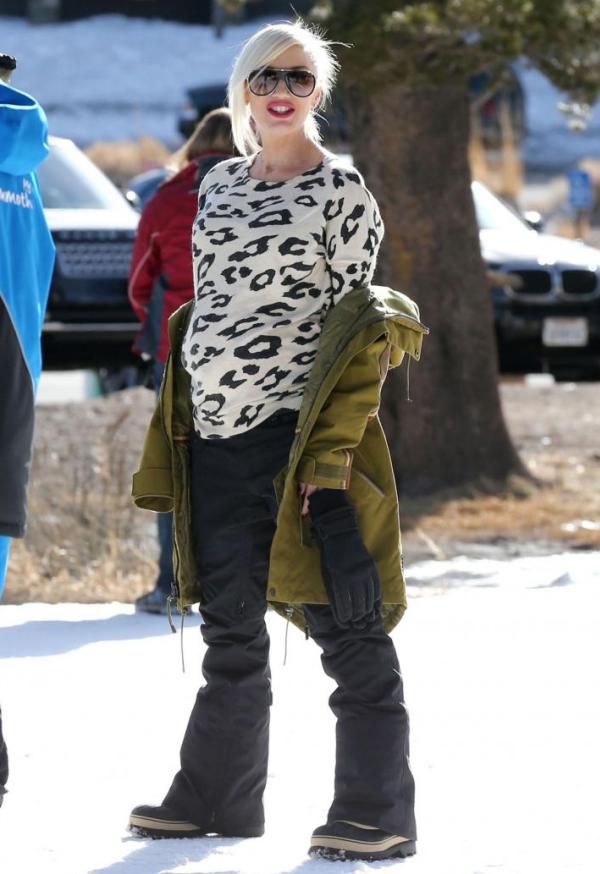 For the winter holiday, the pregnant singer (and fab designer!) kept her toes dry and warm in comfy winter boots. We know the exact same brand and style of the boots. Frankly, we never thought anyone could make winter shoes look cool but cool mama Gwen was able to do so.
Just how exactly was she able to do it? Instead of wearing the usual fitted pants or tights, Gwen went for bootleg pants. Her pants gave the chunky boots space so that you could only see the front part of the boots. This way, the chunky but comfy boots were not the highlight of her outfit, her animal print sweater was.
Make sure you stay warm and dry out too with the following Sorel boots: