What do Gwen Stefani, Nicole Richie, and Gwyneth Paltrow have in common?
I don't know. But the three seem to be close buddies because they were spotted having dinner together at Crossroads last Thursday (April 17).
Who'd have thought they would actually strike a friendship, right? I mean, they're as different as night and day. In fact, they dress so differently too.
For the session of girl bonding, Gwyneth wore printed separates while Nicole chose a three piece trouser outfit. Gwen on the other hand, stuck to her usual black ensemble. She slipped into a black jumpsuit and finished the onesie with a tuxedo jacket and some blue suede shoes. Yep, striking blue suede shoes that were hard to miss simply because they were bright, pointed, and quite pretty: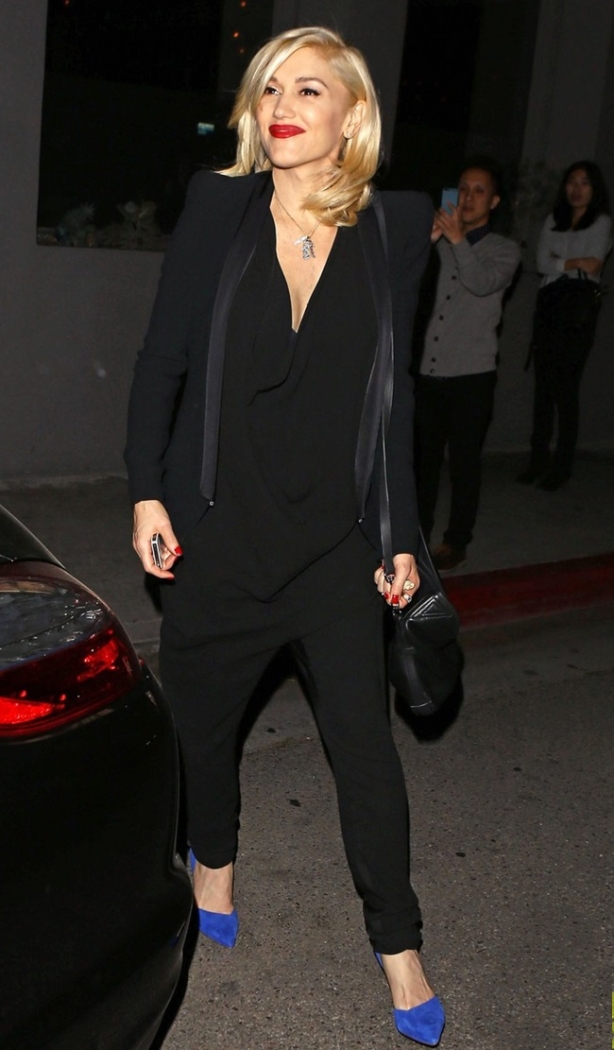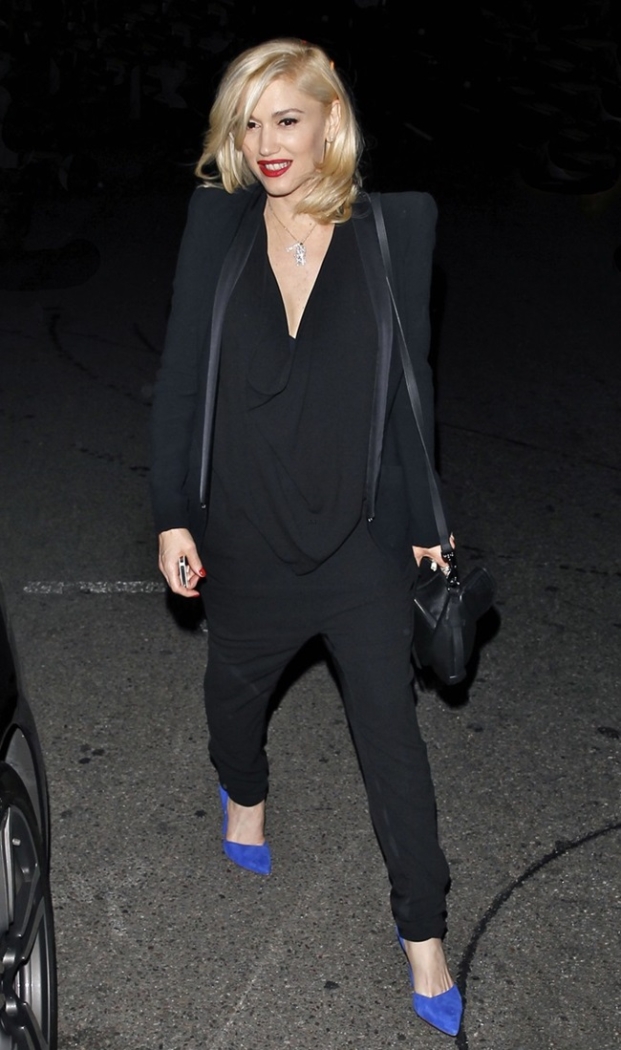 Gwen Stefani wears blue suede pointy pumps with her tuxedo jacket and black jumpsuit while heading to a dinner date with Nicole Richie and Gwyneth Paltrow, April 17, 2014
How do you like Gwen's outfit this time? Fabulous or boring? I think it's very simple and classic, but it certainly isn't boring, thanks to those blue suede shoes. Would you agree?
Adding a pop of color to an ordinary look is always the quickest way to spice up the outfit. You can use bright or striking prints or patterns too. In this case, Gwen chose a cobalt blue color — in the form of pointy stilettos — to do the job.
Gwen's pumps are actually called the L.A.M.B. "Faith". They feature a d'Orsay silhouette and pleated heel counters. The heels on these shoes are a good 4.5-inches tall so they are relatively high. If you're feeling the blue-suede look and would like to own a pair of Faith pumps, just click on the buy button below and order away. They retail at an accessible $245. To channel Gwen's look, pair the shoes with an all black jumpsuit and top with a tuxedo jacket. You can also grab the Faith in black and white if you want the option: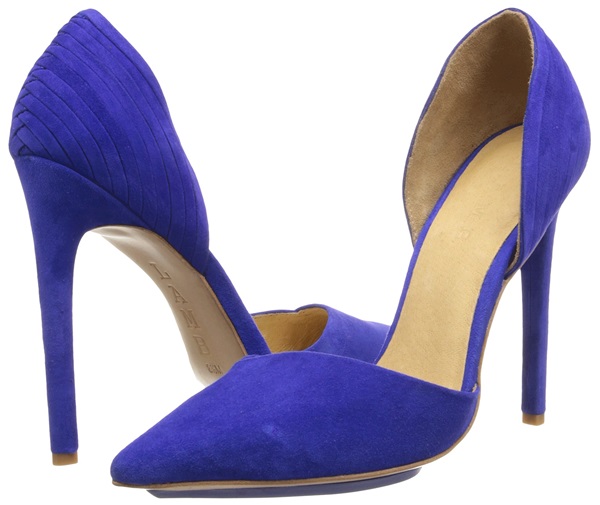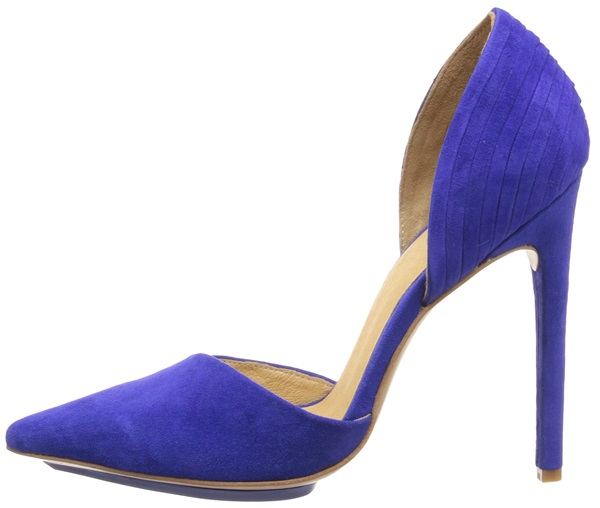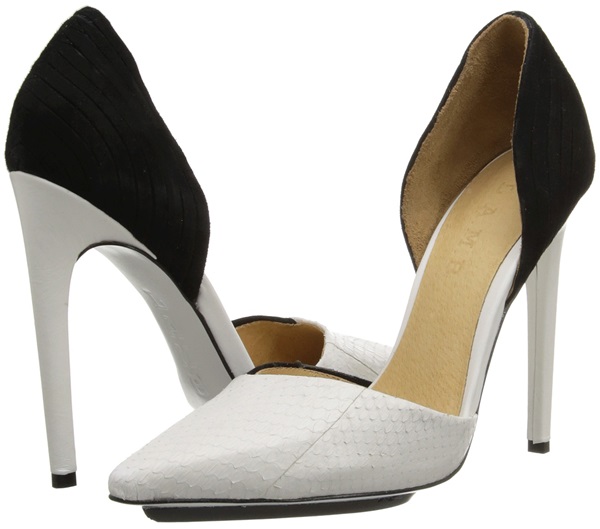 L.A.M.B. Faith D'Orsay Pumps, $245