Gwen Stefani's fashion sense is so unique and very much her own that if you put her outfits on anyone else, that person wouldn't be able to pull them off. Her rock-chic style is one-of-a-kind and never-seen-before. Most of the looks she has put together defy the rules of style and proportion. And even during her three pregnancies, she was able to concoct outfits that were just as fabulous.
After delivering her third baby a few months, ago, Gwen was spotted sporting another fantastic look while heading to a doctor's clinic in West Hollywood. She was in her usual black-and-white ensemble. This particular mix included a statement jacket in houndstooth print worn over what looked like a simple black jumpsuit that had a drawstring waistband. She teamed the combination with her signature red lips and nails, a black shoulder bag, and a pair of striped ankle-strap sandals.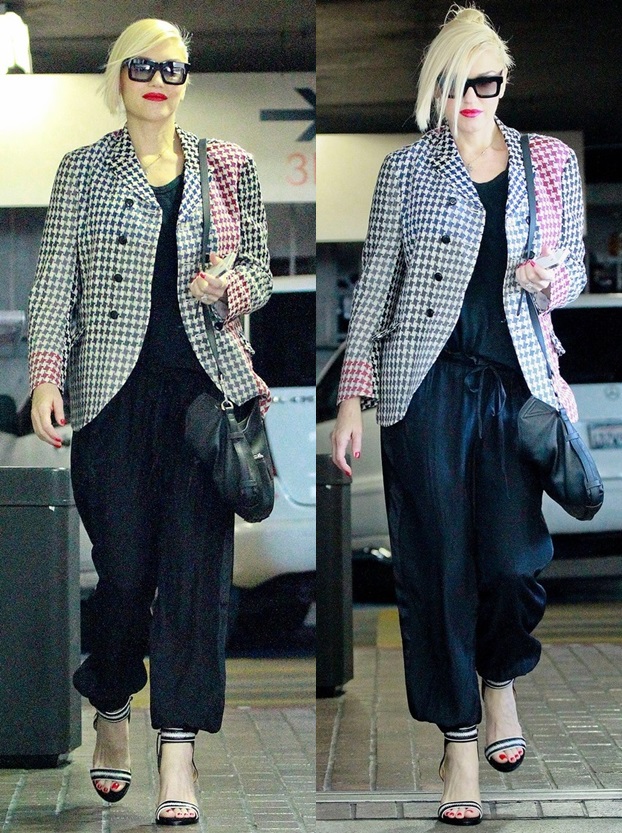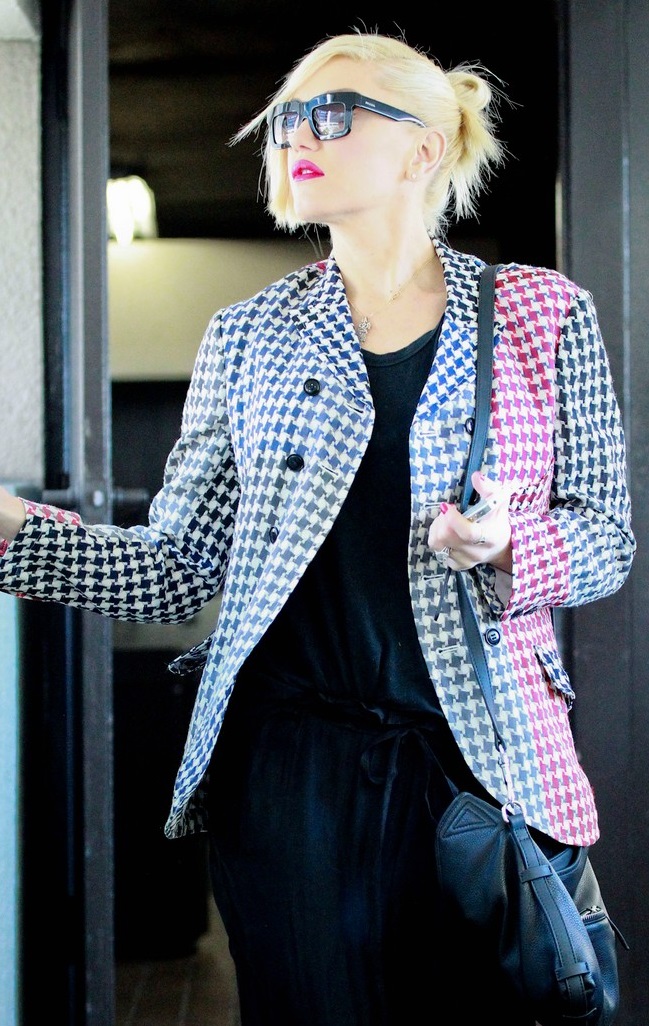 Gwen Stefani heads to a doctor's clinic for a check-up, April 14, 2014
Can you believe this woman is 44 years old? I can't. She looks just as fabulous as before.
If we were to break down and analyze Gwen's outfit here, it would boil down to simply combining classic pieces together with items that contain head-turning print or pattern — like her statement jacket and striped sandals.
Speaking of the sandals, I tried locating her shoes but couldn't find them. My guess is they're probably a new style from her fashion line, L.A.M.B.. What do you think?
While I continue digging, allow me to leave you with a pair of alternatives that are just as interesting in case you fancy Gwen's shoes here. These are from Topshop, and I have no doubt these will amp up the wow factor of an all-black outfit. Will you grab?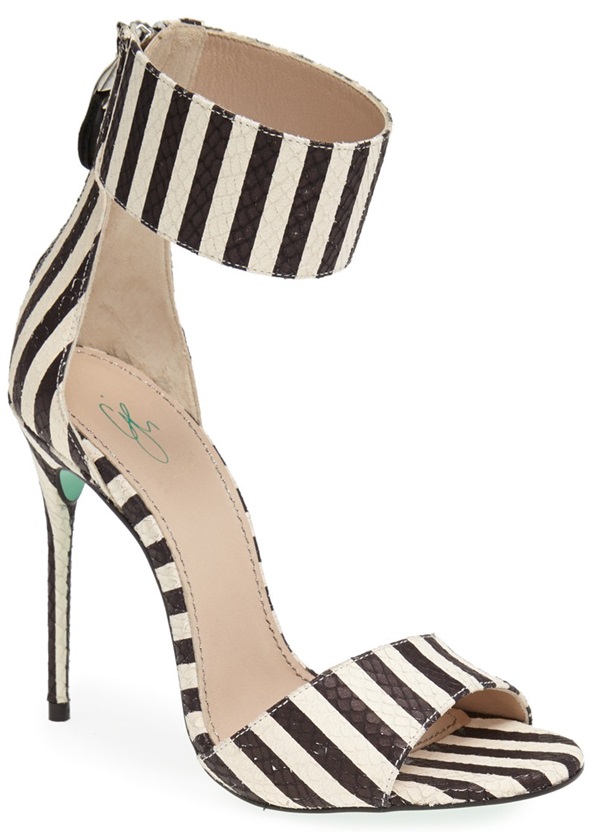 Topshop CJG Malibu Sandals, $260